7 million drones by 2020? US projects explosive UAV growth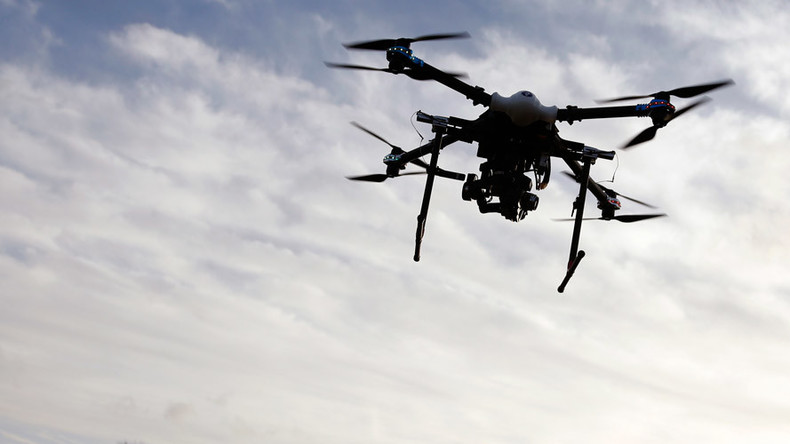 The number of drones in the US is expected to triple by 2020. According to the Federal Aviation Administration (FAA), a staggering seven million drones will litter American skies in the next three years.
"Unmanned aircraft systems will be the most dynamic growth sector within aviation," the FAA said in its annual forecast for the unmanned aerial sector.
The agency also projects the number of drones to reach 2.5 million by the end of 2016. The biggest contributor to this increase will be the consumer drone sector, with purchases there accounting for 1.9 million units by the end of this year. It is estimated that hobbyist unmanned aerial vehicles (UAVs) will account for 4.3 out of the seven million total drones by 2020.
More precise forecasts are difficult to achieve, as the drone market is constantly evolving. Predicting growth in the small unmanned aerial systems (UAS) commercial fleet is particularly difficult. Experts disagree on what implications any impending legal limitations will have on sales and fleet size. One thing is certain: The drone sector will undergo numerous changes in technology, regulations and pricing.
The FAA was finding it tough for its legal guidelines to keep up with the constantly evolving technology, but in December issued new regulations requiring any UAV weighing more than .55 pounds (250 grams) and less than 55 pounds (25kg) to be registered.
"This registration rule will aid in investigations and allow the FAA to gather data," the agency said, promising to release a final version of the updated regulations in the coming months.
The preliminary version has already had substantial effect: Registration of privately owned drones has jumped from 180,000 in early January to nearly 400,000 after the February 1 deadline.
Rising UAV numbers have been associated with all kinds of problems, including dangerous encounters where a drone may collide with ascending or descending aircraft. There are also privacy implications of the mini-drone voyeurism fever that has gripped the US.
The more drones are out there, the harder it is to track them. So the FAA has been working to develop its NextGen program to meet the demands of dealing with drones . It seeks to implement newer radar technologies and procedures involving satellite-based aircraft monitoring, and to slowly phase out the aging ground-based systems. The new system should also help reduce fuel usage, saving the US billions of dollars and maintain sustainable aviation growth.
You can share this story on social media: