License and registration, please: California mulling new drone-ownership laws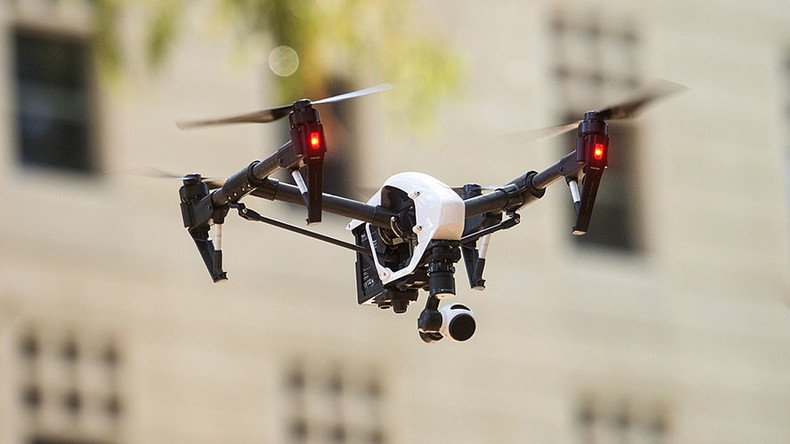 Two new bills in the California Legislature seek to instill accountability among owners of unmanned aerial vehicles. One would require drones to have a license, insurance, and a kill switch. The other would counter "hit and run" accidents.
Mounting concerns over the flood of new unmanned aerial vehicles (UAVs) flown in the US by hobbyists and commercial interests alike have pushed legislative bodies and government regulators to seek rules to guide the drone revolution in American airspace. The US Federal Aviation Administration (FAA) is currently compiling guidelines for drone flight in the US. The agency has estimated that 1.6 million hobbyist-owned small drones (less than 55 pounds) were sold in the US in 2015.
High-profile incidents in 2015 involving drones included a crash-landing onto the White House lawn and UAVs interfering with emergency crews seeking to control a wildfire. The FAA recently required small drones to be registered with the federal government. Safety was cited as the primary reason for establishing the registry. The FAA believes that 200,000 small drones flew in US airspace in 2014, with the agency receiving 238 reports of "potentially unsafe" incidents.
In California, the two new bills continue the trend of government regulation of drone flight. Assemblyman Mike Gatto is expected to introduce The Drone Registration/Omnibus Negligence-prevention Enactment (DRONE) Act of 2016 next week, which would require drone pilots to have "inexpensive ($1, or so) insurance policies sold at the point-of-sale." In addition, the bill would require drones to be registered and come with "tiny physical or electronic license plates." The bill would also mandate that "drones of a certain size" be equipped with GPS-enabled "automatic shut-off technology" for when a drone approaches a sensitive flight area such as an airport.
"One could imagine the auto industry balking at the idea of registration requirements at the turn-of-the-century, but the industry survived," Gatto said. "As technology evolves, so must our laws in order to protect our citizenry. This is a sensible measure that will increase public safety and encourage responsible use of drones in California."
Gatto cited safety concerns involving drone flight in California as the motivation behind the bill.
"I think 2015 showed us that in the era of democratized aviation, certain types of incidents will be fairly common," he told Ars Technica.
A recent study analyzing drone aviation found that more than 35 percent of the 921 incidents between drones and manned aircraft that occurred between December 2013 and September 2015 posed a proximity danger, defined as when a drone comes close enough to a plane or helicopter to be deemed by the FAA as a "near midair collision," or when a pilot believes a drone is too close or dangerous.
The second bill, introduced by California Assemblyman Ed Chau, aims to ensure recreational drone operators involved in accidents that potentially hurt someone are held accountable. Assembly Bill 1662 was inspired by an incident in September in which a drone crashed near a baby's stroller. Shrapnel from the crash flew at the baby's head, Chau said in a press release. The drone operator did rush to the scene of the accident to help, he continued, but "such a response is not required by law," the release says.
"When you cause an accident in your car, California law says you have to stay at the scene and give the injured party and the police your identification," Chau said, adding that, if a drone falls from the sky for whatever reason, "the operator needs to do the responsible thing and come forward and identify himself to the victim and to the police. This bill will make that responsibility the law."
Chau's bill is believed to be unique among a cascade of new legislation around the nation that addresses drone flight, according to Amanda Essex, of the National Conference of State Legislatures.
"A few states have considered legislation related to unmanned aircraft systems (UAS) registration or insurance requirements, both of which are included in Assembly member Gatto's legislation," she told Ars Technica. "Legislation has not yet been enacted in any state that I am aware of requiring registration or insurance for non-commercial UAS. Geo-fencing, another provision of Assembly member Gatto's bill, has also been introduced in other states, including New Jersey."
It's not just government figures working to combat the potential dangers of widespread drone flight in the US. Researchers in Michigan are in the process of developing a "drone catcher," or a drone that pursues and captures other UAVs by shooting a net from up to 40 feet away.
In August, the FAA estimated that the number of drone sightings by aircraft pilots in 2015 would be four times larger than was reported in 2014.
You can share this story on social media: