Drone over my head: UAVs may be allowed in populated areas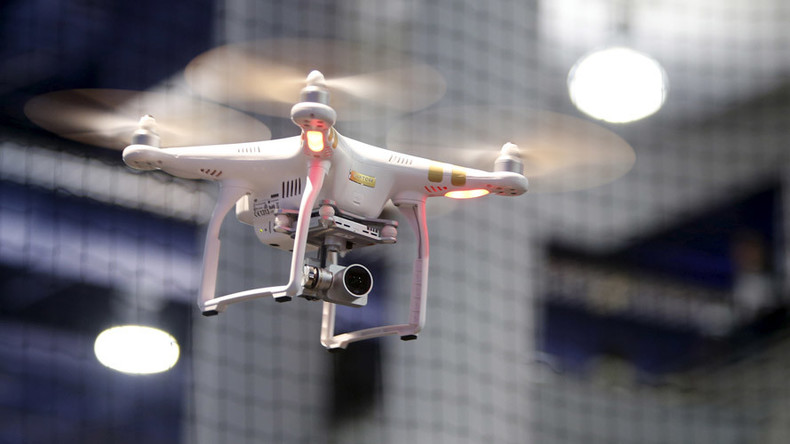 The Federal Aviation Administration has received a set of proposed standards for allowing commercial drone operators to fly unmanned aerial vehicles (UAV) over people as well as populated areas.
If approved, the recommendations would create four groups of "small" drones that would be legally permitted to fly over people, AP reported. The recommendations are the result of roughly two months of deliberations by an FAA-created committee, which is seeking to speed up the normally years-long rule-making process in order to get drones up in the air more quickly. However, the recommendations are not binding.
They were delivered to the FAA on Friday, but the agency reserves the right to change the standards as it sees fit when crafting the final rules.
Read more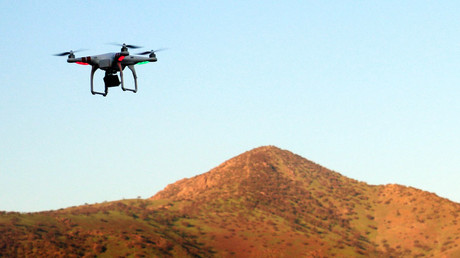 In one category recommended by the committee, drones could only weigh up to half a pound, and UAV manufacturers would have to determine that there would be only up to a 1 percent chance of serious injury in the event that the drone crashed and hit someone. These drones would be essentially given "unrestricted" access over people and crowds, AP reported.
Another category would allow for larger drone quadcopters to operate over people – most drones would come in at 4 or 5 pounds, though the committee didn't impose a weight limit. Again, the serious injury risk would have to be, at most, 1 percent.
A third category would be reserved for drones that don't fly over crowds, but that would be intended for restricted sites or other areas off-limits to the general public. The only people the drone could fly over are individuals who have given permission, and manufacturers would have to make sure the risk of serious injury was 30 percent or less. These drones may be used by companies to inspect and analyze towers or other infrastructure.
The fourth category would allow for "sustained" flights above crowds from drone operators cooperating with the FAA and the local community. Since these UAVs could be flown over densely populated areas, drone operators would need to come up with a "congested area plan" that would minimize flight risks, according to AP. Serious injury risk would again need to be 30 percent or less.
In the last three categories, there is no weight limit proposed. That means that if the FAA turns the recommendation into a rule as is, any drone 55 pounds or under could be approved, since that is what the agency considers a "small." All drones in these last three categories would also need to fly at least 20 feet above people on the ground.
Various industries and trade associations have been pushing the FAA to move faster on creating commercial drone rules, as they are keen to take advantage of the UAVs for a variety of things. Amazon, which wants to use drones to deliver items, for example, has criticized the FAA for its slow pace and even went to Canada to start testing its drone delivery system.
One thing the committee couldn't agree on was regarding qualifications for drone pilots. The Air Line Pilots Association, and others on the group representing trade and helicopter pilots, want drone operators to pass an in-person aviation knowledge test from the FAA and get a background check from the Transportation Security Administration. Other groups represented on the committee only want pilots to take an online knowledge test.
Meanwhile, the FAA has moved to try and ensure that drone flights near airports don't represent a safety or collision risk. Under a new plan, drone pilots will be given an easier way to notify airports when they are flying within five miles and share their flight plans. More than 50 airports have already signed on to test the idea.
The FAA's goal is to make drone flights as safe as possible, as it expects some 7 million drones to be in American skies by 2020. There could be 2.5 million drones legally operating in the US by the end of this year alone.