Small drones pose 'minimal' risk to commercial airplanes, study says
Published time: 18 Mar, 2016 12:46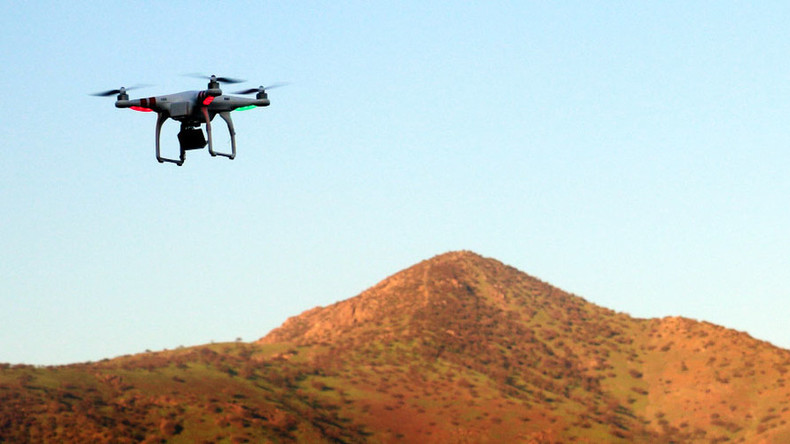 The risk of small drones causing an accident with a civilian aircraft is miniscule - no more than once every 1.87 million years, according to a study by George Mason University. The study suggests the FAA may be overstating the risk posed by UAVs to aircraft.
As the registration of privately owned drones has jumped from 180,000 in January to almost 400,000 after Federal Aviation Administration (FAA) introduced the rules of small drone engagement in US airspace, Virginia researchers argue that toy drones pose an insignificant threat to US civil aviation.
In late December, the FAA adopted strict rules for the operation of small consumer drones, weighing more than 250 grams. It requires their owners to registers them with the watchdog and for the drones to abide by restrictions on where they can be flown.
The regulations came about of fears that the drones pose a danger to commercial and civil aircraft – something the new study disputes presenting empirical evaluations of the damage caused by a flock of birds, which are similar in size, but not in number.
The study was based on examining 25 years of FAA 'wildlife strike' data, reports that pilots filed after colliding with birds. The data showed that out 160,000 reported incidents only 14,314 caused damage, Furthermore 80 percent of that number resulted in accidents involving large or medium-sized birds.
"On average, only 3 percent of reported small-bird strikes ever result in damage, compared to 39 percent of large-bird strikes," Eli Dourado and Samuel Hammond said in their report.
Considering that there are some 27,000 daily commercial aircraft flights in the US, in 25 years there have been only 37 incidents of wildlife strikes causing injuries or death.
"In 2014, there were 13,414 reported collisions with birds and flying mammals, counting incidents in which flocks of birds hit an aircraft as a single collision," the researchers noted. "As there are on the order of 10 billion birds in US airspace, this means that plausibly one bird in 1 million collides with an aircraft every year."
READ MORE: Big penalties, jail time for not registering drones – FAA
Basing their hypothesis on concrete data, researchers say that birds spend much more time in the air than drones, which are limited in their airborne activity by their battery life.
The study estimates that for every 100,000 hours of flight time for drones weighing up to 2kg, there would be 0.00000612 collisions causing damage to aircraft, which means that "one damaging incident will occur no more than every 1.87 million years of 2kg UAS flight time."
"This appears to be an acceptable risk to the airspace," says the study.