Khabib's plans for Luzhniki megafight with Mayweather twist the knife in McGregor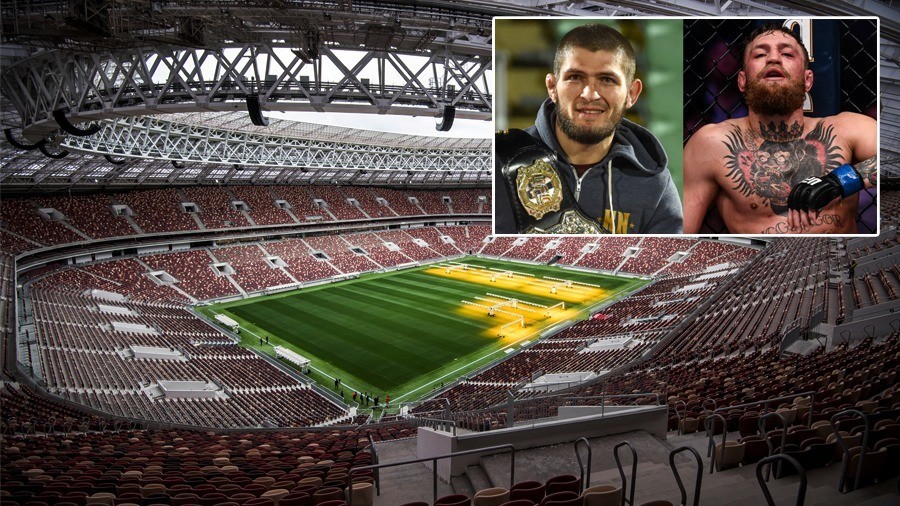 Picture the scene: it's summer 2019 and Moscow's Luzhniki Stadium is packed with 100,000 fight fans. In the center of this vast arena, Khabib Nurmagomedov and Floyd Mayweather pace around the ring.
Millions are watching around the world, and the event is projected to break records for pay-per-view and gate receipts.
Previously confined to fame in MMA circles, Nurmagomedov is now a bona fide global megastar.
It might seem like fantasy – and the fight is just as unlikely to happen as it is to become reality – but the mere fact that it is being discussed shows just how spectacularly Khabib Nurmagomedov's star has risen since he tapped out Conor McGregor a fortnight ago.
READ MORE: 'We'll set a PPV record!' Khabib holds talks for Mayweather fight in Moscow, wants dad in corner
He raised the stakes in the potential fight with Mayweather this week by stating his desire for a Moscow showdown with the retired five-weight champion, sounding out Russian boxing chiefs.
Nurmagomedov has named the location. He is ready to step into Mayweather's world and make the switch to boxing – now the US fighter needs to step out of his Las Vegas comfort zone.
Nurmagomedov's choice of Luzhniki as his preferred venue is symbolic – and also telling in the Dagestani's fighter's current fortunes compared to those of McGregor.
The grand old arena on a bend in the Moscow River hosted the World Cup final this summer, when it was scene of a meeting between McGregor and Russian President Vladimir Putin.
Nurmagomedov was also in the stands that day, although minus a meeting with Putin.
The Irishman made the most of his photo op, proudly posting a picture with Putin on social media. He was rubbing shoulders with the Russian leader, and rubbing Nurmagomedov's face in it.
Indeed, 'The Notorious' referred to the Putin encounter throughout the toxic build-up to the UFC 229 showdown with the lightweight champion, goading Nurmagomedov and accusing him of "disrespecting Putin" by making light of the Irishman's meet with the Russian leader.
READ MORE: 'Are you disrespecting Putin!?' - Conor goads Khabib over World Cup final pic with Russian president
How times have changed. After choking out McGregor, Khabib was the one lauded by Putin at a meeting on his return to Russia.
And Khabib is the one at the center of the hype over a money-spinning bout with Mayweather – who is talking about doing it bigger and better than he did against the Irishman. And it could be at Luzhniki of all places.
Of course, all of this is not to say that McGregor is a spent force. Far from it. No one in the game knows how to sell a fight like he does, and he will continue to make money and attract attention.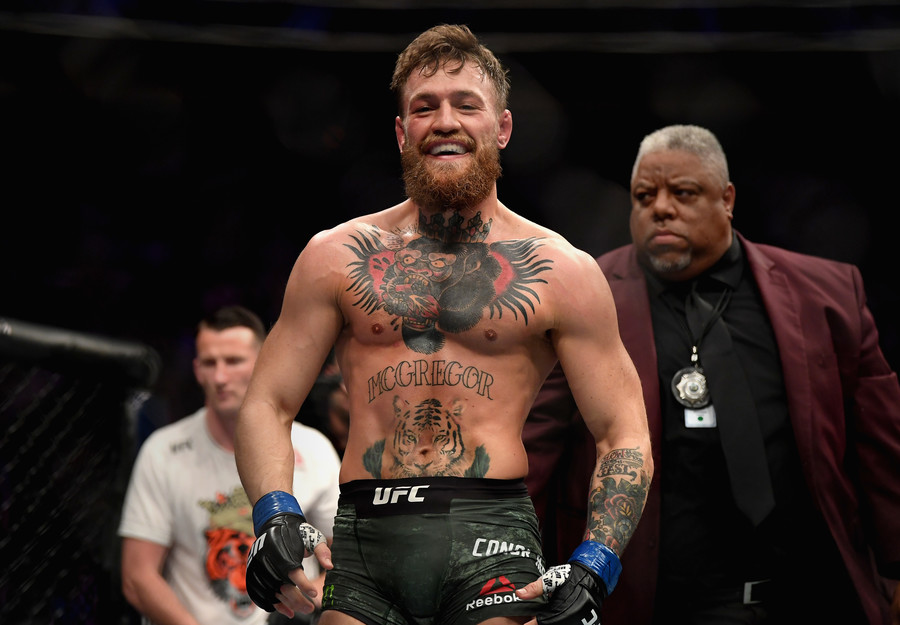 But McGregor is no longer alone at the top of the UFC table. Amid his tour of the US promoting his 'Special 12' whiskey in the wake of his loss to Nurmagomedov, he posted a sobering assessment of his defeat. He had lost "fair and square," and he would have to face the next in line before any chance of another crack at the Russian.
READ MORE: 'Beaten fair & square': McGregor analyzes Khabib defeat, ready to face 'next in line' before rematch
Khabib, meanwhile, is playing a shrewd game, stoking talk of the Mayweather showdown as 'The Eagle's' brand soars.
The post-fight scenes with McGregor have even, perversely, added an extra layer to Nurmagomedov's story.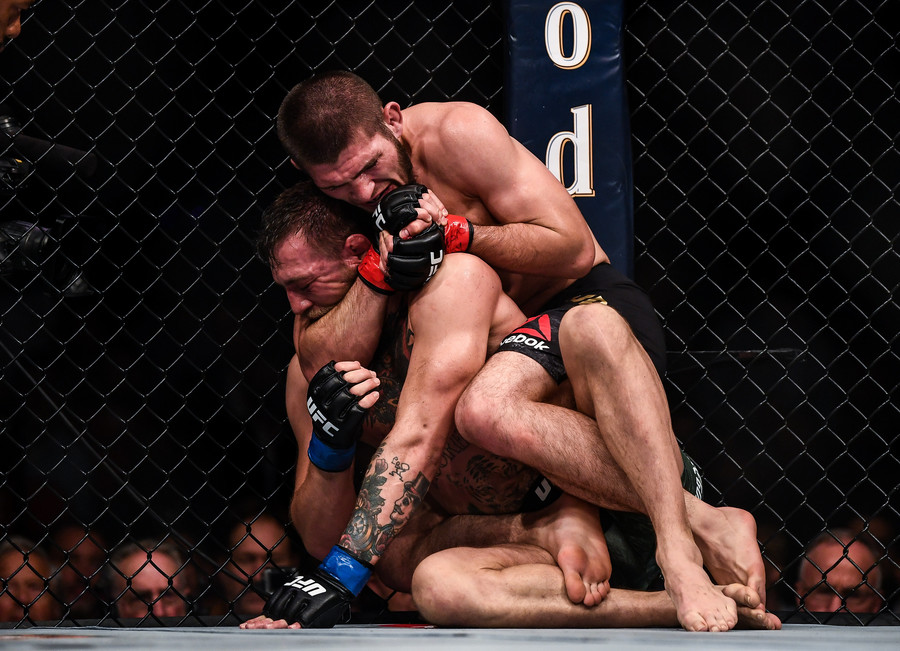 Impassive in the face of McGregor's steady stream of slurs in the build-up to UFC 229, Nurmagomedov dismantled the Irishman in the octagon before exploding after it when attacking McGregor's team.
READ MORE: 'It's only business': Khabib's perfect 3-word response to McGregor's fight breakdown
It was ugly, but despite protestations that it's not what the promotion wants or needs, it has undoubtedly raised the Russian's profile. For so long a local hero, Khabib is now a global force and is held up as a new sporting icon for the Muslim world in particular.
So, Khabib and Mayweather in Moscow in 2019? Maybe not, but for McGregor, the fact they are even talking about it must be galling.
By Liam Tyler
You can share this story on social media: