Only 3 out of 58 detained suspects in Cologne sexual assaults are refugees – public prosecutor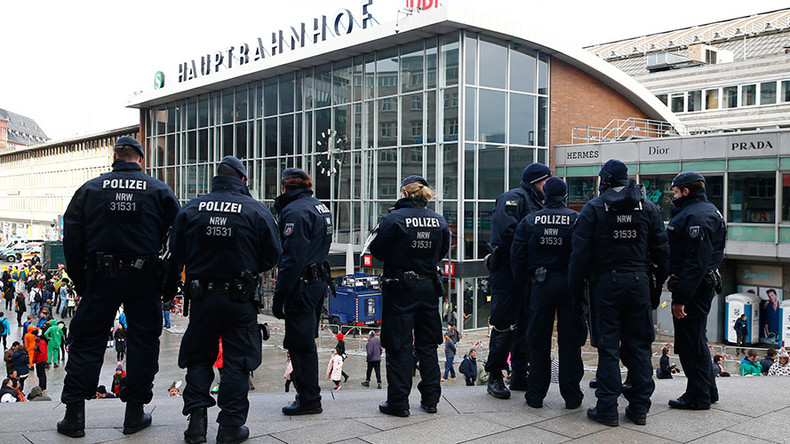 Only three out of 58 men arrested in connection with New Year's Eve sexual assaults in Cologne are refugees or migrants, according to a public prosecutor. It comes after the reported attacks prompted a severe backlash toward Angela Merkel's open-door policy.
Refugees were blamed for more than 1,000 reports of sexual assault, rape, and theft which took place in the German city on December 31.
However, only three of those arrested for the crimes – two Syrians and an Iraqi – had recently arrived in the country, Cologne public prosecutor Ulrich Bremer told Die Welt newspaper.
The majority were from Algeria, Tunisia, and Morocco, although they were not part of the massive influx of refugees arriving in Germany in 2015, he said. Three of the suspects were German citizens.
Bremer went on to state out that of 1,054 complaints received on New Year's Eve, 600 were connected to theft rather than a sexual offense.
However, the city's new police chief, Jurgen Mathies, said the tactics used likely came from other countries, because he had never seen them used in Germany. He also said the attacks were most likely not premeditated.
It was previously reported by Ralf Jager, interior minister of North Rhine-Westphalia, that 52 suspects had been identified, 15 of whom arrived in Germany as asylum seekers and 11 of whom were staying in the country illegally.
The attacks prompted harsh criticism of Merkel's policy toward refugees, forcing her to repeatedly defend her previous decision to accept an unlimited number of asylum seekers.
A poll of German citizens in early February found that 81 percent of the population feels the refugee crisis is "out of control" under Merkel's government, with most people in favor of more restrictive measures towards asylum seekers.
Both domestic and foreign politicians have also slammed Merkel's policy, with Bavaria's premier calling it a "rule of injustice" last week – a term typically used to describe dictatorships or oppressive regimes. The same politician previously threatened legal action if the crisis is not brought under control. Merkel's policy has also been deemed "unsustainable" by French Prime Minister Manuel Valls.
But despite increasing criticism toward Merkel's open-door policy, the government seems to be standing its ground. Just last week, the Ministry for Families, Seniors, Women and Youth launched a campaign urging residents to overcome the "dark side" and embrace the new arrivals. It followed a campaign launched by Germany's far-right NPD party, which created a poster urging that refugees be "systematically deported."
Berlin's policy is expected to cost the country about €50 billion (US$54.3 billion) in 2016-17, according to a recent forecast prepared by the Cologne Institute for Economic Research.
Germany has so far accepted more asylum seekers than any other European country, taking in 1.1 million in 2015. Refugees are continuing to flow into the European Union, with German economics minister Gerd Muller warning last month that the number of new arrivals in the coming years could reach 8-10 million people.
You can share this story on social media: