'Dirty on the outside, dirty on the inside': Trump goes Gordon Ramsay on Virginia restaurant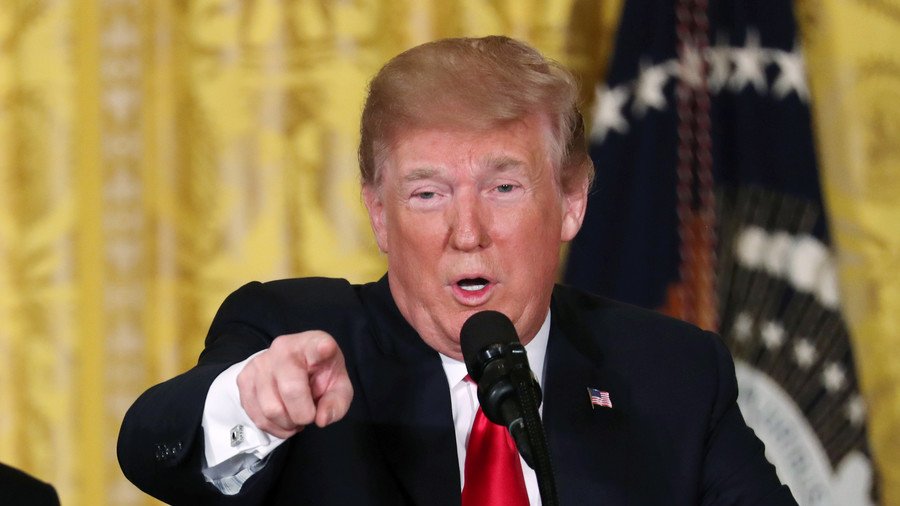 After White House Press Secretary Sarah Sanders was booted out of a Virginia restaurant over her administration's immigration policy, President Trump himself waded into the discussion, channeling his inner Gordon Ramsay.
Trump, who liberal media once castigated for solely eating at McDonalds while on the road, assumed the role of restaurant critic on Monday, lambasting the restaurant in question on Twitter.
"The Red Hen Restaurant should focus more on cleaning its filthy canopies, doors and windows (badly needs a paint job) rather than refusing to serve a fine person like Sarah Huckabee Sanders," Trump tweeted, adding: "I always had a rule, if a restaurant is dirty on the outside, it is dirty on the inside!"
Trump's fans piled on the Red Hen Restaurant, blasting its owners for liberal virtue-signaling.
The #resistance, of course, chided Trump for spending his valuable time jibing local restaurants. Thanks to Sanders' and Trump's tag-team Twitter efforts, one of Trump's foes argued that the Red Hen is now "ruined."
Sanders and her dinner party were kicked out of the Lexington, Virginia restaurant on Friday, as the owner apparently refused to serve her out of "moral conviction."
Sanders tweeted her response to the story on Saturday, and the restaurant's social media pages were flooded with reviews that either commended the establishment for booting the press secretary out, or threatened it with boycott for going against the commander in chief.
"I heard you kicked Sarah Sanders out with her party," one Facebook commenter said. "You leftist pig have lost my appiitite [sic] for your squalid food."
"Everyone in this country needs to take a stand, and I stand with the owner of this establishment," said another. "I wouldn't allow anyone from this administration in my business or home either."
Sanders herself addressed the issue at Monday's press briefing.
"We are allowed to disagree, but we should be able to do so freely and without fear of harm. This goes for all people, regardless of politics," the White House press secretary said.
She condemned calls for "hate and vandalism" against Red Hen, equating them with calls by actor Peter Fonda to kidnap her children and Rep. Maxine Waters urging people to confront Trump administration officials everywhere.
"Healthy debate on ideas and political philosophy is important, but the calls for harassment and the push for any Trump supporter to avoid the public is unacceptable," Sanders said.
Google later quietly deleted the negative reviews on its site, and despite Trump's criticism, the Red Hen is currently rated 4.4 out of 5, with guests seemingly untroubled by its "filthy canopies, doors and windows."
If you like this story, share it with a friend!
You can share this story on social media: