TSA fails to detect loaded gun at Atlanta airport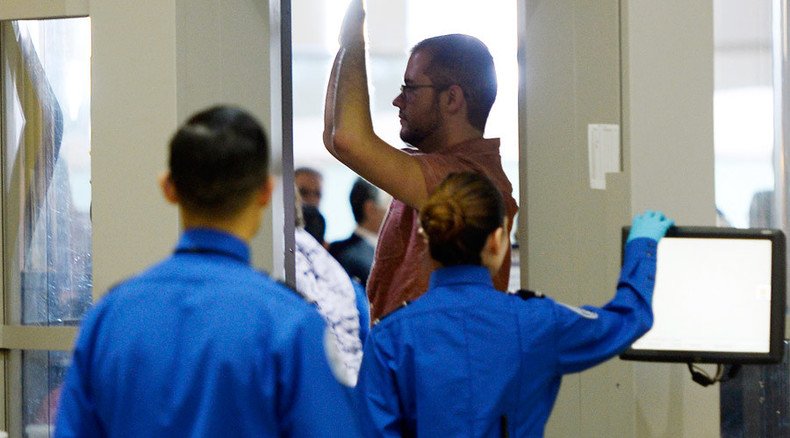 A traveler who flew from Atlanta, Georgia to Chicago, Illinois says he accidentally carried a loaded semi-automatic handgun onto his plane his backpack. The Transportation Security Administration did not find the gun during pre-flight screening.
Blake Alford said over the weekend that he discovered the gun after he had landed in Chicago on a Southwest Airlines flight from Atlanta's Hartsfield-Jackson International Airport on November 5.
Alford, a retired truck driver, said it was an innocent mistake, and that he wanted to speak out to ensure such a security breach does not happen again.
"People need to know TSA needs to tighten up," Alford told WGCL. "If they'll take toothpaste. They'll make people get out of wheelchairs. They'll make me take off my belt buckle and my shoes. How did my gun go through?"
The TSA said in a statement that it is investigating the incident "to determine what occurred and what steps, if any, need to be taken to ensure that security protocols are executed appropriately.
"If we find that standard procedures were not adhered to, we will retrain employees as necessary to ensure compliance with standard operating procedures. When our employees fail to meet standards, we hold them appropriately accountable," the embattled federal agency said.
Southwest Airlines said it will "work alongside appropriate authorities" during the investigation.
The TSA, an agency of the US Department of Homeland Security, is infamous for allegations of misconduct and lackluster security protocol since its inception following the terrorist attacks of September 11, 2001. Among other issues, the TSA has been dogged by its use of invasive body scanners, theft, sexual assault and inappropriate touching, and behavioral detection schemes. An internal investigation, in which federal agents purposely attempted to smuggle prohibited items through airport checkpoints, revealed that the agency failed to uncover them 95 percent of time.
READ MORE: TSA takes on grandma: Son of 90yo says agency forced her to remove shirt, bra during security check
The TSA has insisted that it is "rigorous in its screening of passengers and their luggage" and that airport security they steer involves "multiple layers of security, both seen and unseen, to protect the traveling public."
However, Hartsfield-Jackson Airport increased airport employee screenings last year following revelations that a Delta employee had been running a gun-running operation, local media reported.
Meanwhile, the terrorist attacks in Paris over the weekend have also put airlines on heightened alert. The TSA has increased the number of random searches of carry-on luggage and passengers at American airports, according to DHS Secretary Jeh Johnson. He said further security measures could be taken if necessary.
There is "no specific, credible intelligence of an attack of the kind in Paris last week being planned by terrorist organizations in this country," Johnson said in a statement on Monday.
"Given world events," he added, "this is a time for heightened vigilance."
Nevertheless, security screeners at New York's John F. Kennedy International Airport and Newark Liberty International Airport in New Jersey often fail to find weapons and bombs smuggled on flights by undercover agents, said sources of the New York Post in a new report.
"The abject and consistent failures of TSA screeners should frighten everyone, particularly when they are considered in terms of recent terrorist acts that occurred in Paris," a NY Post source said.
You can share this story on social media: