Ballsy move: Singer Morrissey accuses TSA of groping his genitals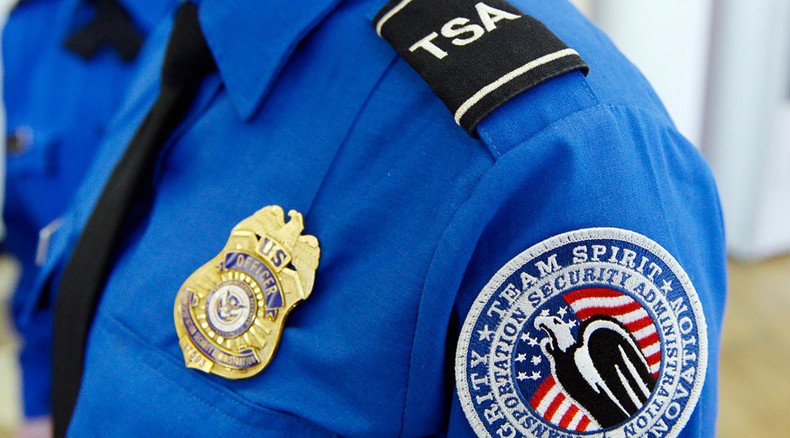 British singer Morrissey claims he was sexually assaulted by a US Transportation Security Administration officer who "groped" his genitals at San Francisco International Airport earlier this week. The TSA denies the accusation.
Morrissey's account first came to light in a blog post on the True to You fan website, in which the famed singer for The Smiths detailed his experience at SFO on July 27. Morrissey said he had been making his way through the airport screening checkpoint with zero problems before the incident occurred.
As the lyricist went to grab his belongings from the airport trays, a TSA officer "stopped me, crouched before me and groped my penis and testicles."
Morrissey said the TSA officer who allegedly groped him was identified as the "General Manager on Duty."
The singer was joined by two members of British Airways Special Services, both of whom Morrissey said were "horrified at the sexual attack."
The apparently grabby TSA officer was then confronted about the situation and accused of "sexually groping" Morrissey. The agent responded by saying, "That's just your opinion."
"Apart from 'that's just your opinion,' he would not comment, even though, since the penis and testicles were mine and no one else's, then my opinion must surely have some meaning," Morrissey wrote. "But, of course, what the airport security officer was saying was: your opinion will never count in the eyes of the law."
Although Morrissey was initially hesitant to file a complaint, he was persuaded to do so by the urgings of British Airways staff members, who said it would be "worthwhile."
Despite eventually lodging the complaint, he expressed skepticism about a "worthwhile" outcome in his blog: "as with any complaint against a figure in 'authority,' the complaints are simply collected in order to protect the guilty officer."
He went on to write, "In the interests of imperishable bureaucracy my submitted complaint against this 'officer' will obviously be either unread or ignored because, as we all know, on matters of officialism it is not possible to be pleasantly surprised by anything at all."
It is unlikely, therefore that the singer was surprised when the TSA refuted his accusations after looking over CCTV footage of the incident.
"TSA takes all allegations of misconduct seriously and strives to treat every passenger with dignity and respect," said TSA spokesman Mike England to BBC News. "Upon review of closed circuit TV footage, TSA determined that the supervised officer followed standard operating procedures in the screening of this individual."
The vocalist ended his blog posting on a downbeat note.
"What is clear is that, should you find yourself traveling through San Francisco International Airport, you should expect sexual abuse from the so-called 'security officers' who, we are unconvincingly warned, are acting only for our security."
You can share this story on social media: