TSA takes on grandma: Son of 90yo says agency forced her to remove shirt, bra during security check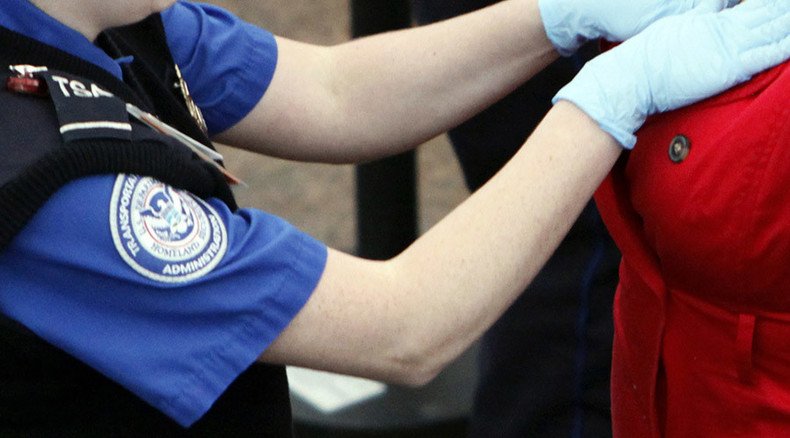 Grandma got run over by the Transportation Security Administration flying home from Portland, Oregon: Her son says that she was forced to take off her blouse and bra after triggering body scanners. The TSA denies the charge.
Harriette Charney had just wrapped up a two-week trip to visit her son, and was flying back to the East Coast from Portland International Airport when the extra money she had been carrying in a secret pocket in her bra set off the full body scanner at the TSA checkpoint.
When the alarm went off, TSA agents promptly pulled Charney aside to further inspect her.
"It was obvious they were going in to a search," son Alan Charney told KATU. "But I presumed they were just going to sort of pat her down."
Instead, the 90-year-old woman was taken into a separate room. And that's where she was told to take her clothes off from the waist up, according to Mr. Charney.
"They wanted her to take, I guess, take all of her clothes off from her waist up," he said, "and so she took off that and took off her bra... and I'm like 'what??!!'"
Ms. Charney had sewn a pocket into her bra, where she was carrying a couple of extra dollars, which she had been keeping in case her wallet was lost or stolen, she said.
While her son agreed with the need to search his mother after she set off the scanner, he believed the TSA agents went too far.
"There was no sanity or sensitivity at all to the work that they were doing," Mr. Charney said.
The TSA told KATU it is investigating the incident, but said the case was unusual. Typical procedures call for agents to have simply asked Ms. Charney to lift her shirt for closer inspection and patted her down, adding that asking a person to completely remove clothing is not normal.
However, on Thursday, the agency denied that Ms. Charney was asked to strip.
"Preliminary findings indicate that at no time during the screening process did the passenger remove her clothing nor was she requested to. In fact, when the passenger, of her own volition, began to disrobe, she was immediately stopped by the TSA officer conducting the screening," an agency spokesman told the Washington Times.
You can share this story on social media: