TSA agent arrested for sexually assaulting traveler in bathroom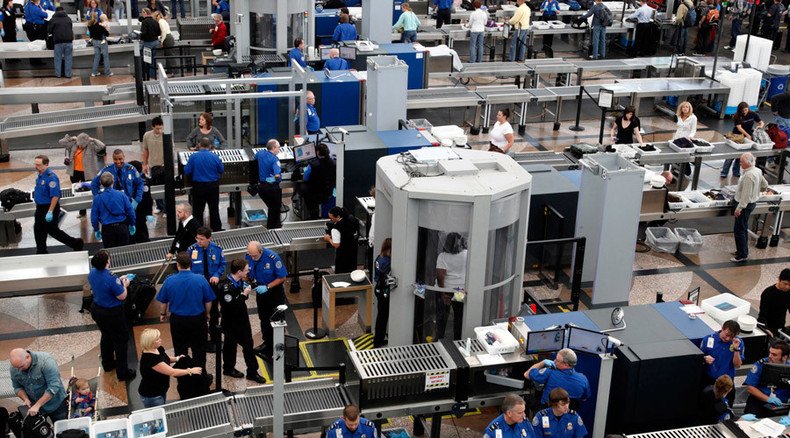 A Transportation Security Administration screener based in New York City has been arrested for allegedly sexually assaulting a female foreign exchange student from South Korea after leading her into a bathroom, officials announced on Friday.
Identified as 40-year-old Maxie Oquendo, the TSA employee was arrested Thursday evening at LaGuardia Airport.
"The defendant is accused of an egregious abuse of his position as a government screener at LaGuardia Airport to sexually victimize a young woman," Queens District Attorney Richard Brown said, according to WABC News. "Such alleged conduct cannot, under any circumstances, go unpunished."
The incident itself occurred earlier this week on Tuesday, when a 21-year-old college student from Korea arrived at the airport after a flight from Salt Lake City, Utah. The student, who remains unidentified, had already exited a sterile checkpoint area and entered another area where she no longer needed to be screened, WABC reported, citing the charges against the TSA worker.
At this point, Oquendo allegedly told the student, who cannot speak English well, that he needed to scan her body and luggage and led her to a bathroom. The student protested, telling Oquendo that a woman would need to scan her. She questioned if he did this with other travelers, to which the TSA screener answered that he did, according to the charges.
"Supposedly he took her into another area using his official position, being in uniform, and she thought it was a part of his official duty," Port Authority of New York and New Jersey spokesman Joe Pentangelo said to Reuters.
In the bathroom, Oquendo allegedly touched the student's breasts and put his hands down her pants, NBC New York reported. Afterwards, Oquendo is said to have cleared her of possessing weapons or knives.
Oquendo was arrested after the student complained and filed a report with Port Authority officials. He has been charged with second-degree unlawful imprisonment, official misconduct, third-degree sexual abuse, and second-degree harassment, according to WABC. He will face up to one year behind bars if he is convicted.
Oquendo has since been fired by the TSA, which said it is coordinating with Port Authority police on the issue.
"TSA holds its employees to the highest standards," TSA Administrator Peter Neffenger said in a statement. "As such, we expect our employees to conduct themselves with integrity, professionalism, and with respect for the public we serve. When our employees fail to meet these fundamental ethical standards, we will hold our personnel appropriately accountable."
You can share this story on social media: