Sticky fingers: TSA dogged by thefts, groping and fondling by screeners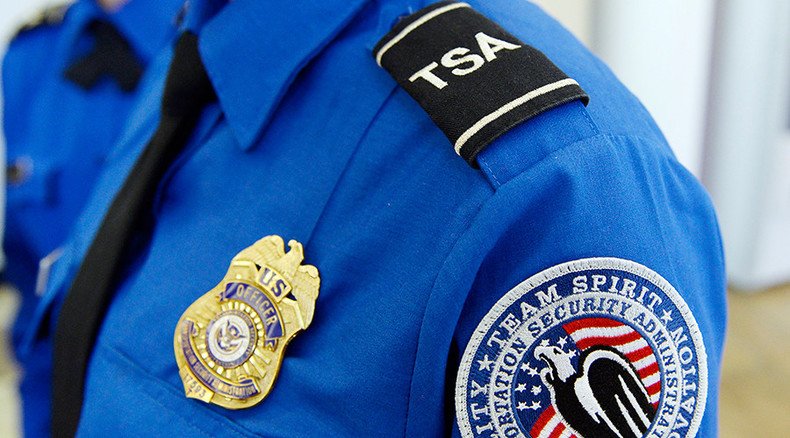 A TSA screener has been fired after security camera footage showed him stealing $61 in cash from a traveler's wallet at New York's JFK International Airport. Recent complaints against the agency have included theft, sexual assault and fraudulent fondling.
Passing through the airport on Saturday evening, a 26-year-old Bronx man went through the Transportation Security Administration (TSA) checkpoint at JFK, and placed his wallet in a plastic bin along with his other possessions. After passing through security, he noticed some of his cash was missing and complained to the Port Authority of New York and New Jersey, the regional agency administering the airport.
Security footage showed a Transportation Security Administration screener opening the wallet and pocketing the cash, Port Authority spokesman Joe Pentangelo told reporters. The sticky-fingered agent was arrested Saturday night and charged with petit larceny and criminal possession of stolen property. Local media have identified the suspect as a 37-year-old Queens resident named Joe Bangay (also spelled Bengay).
TSA spokesman Mike England told reporters over the weekend that the agent would be fired on Monday.
This is the second TSA screener at JFK to be caught on camera absconding with passenger property. On August 26, security footage captured a female agent taking a $7,000 diamond watch from one of the screening bins and walking away. Margo Grant-Louree of Brooklyn was fired from the agency and charged with grand larceny and official misconduct.
Over at the nearby LaGuardia Airport, a TSA evening supervisor was charged with sexual abuse, forcible touching, unlawful imprisonment and official misconduct over an August 25 incident. The 40-year-old Maxi Oquendo reportedly told a 22-year-old South Korean tourist she needed an additional search and groped her inside a women's restroom. He was identified by two female airport employees.
Earlier this month, TSA released video evidence of one of its screeners in Denver groping "attractive" male passengers. Ty Spicha and Yasmeen Shafi were fired earlier this year, following the accusations that they rigged the security screening so Spicha could fondle male passengers.
Though the scandal was exposed in February, the agency refused to release the video for months, citing an ongoing criminal investigation. In July, however, the authorities said no criminal charges will be filed against the two former agents.
You can share this story on social media: