Body scans and poetry fans: TSA's behavioral detection program has a workplace newsletter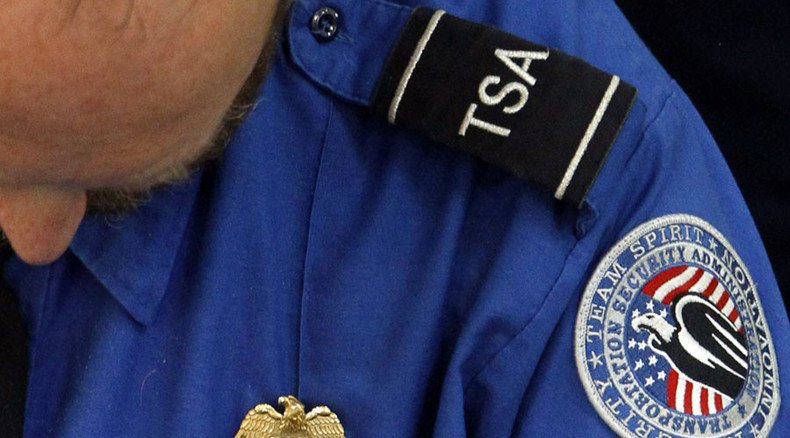 The Transportation Security Administration's billion-dollar program to detect suspicious airport behavior has a bimonthly newsletter that mocks naive travelers while also featuring TSA-employee poetry.
The Intercept obtained six editions of the newsletter, put out and read by members of TSA's maligned behavior detection program, formally known as Screening of Passengers by Observation Techniques (SPOT), whereby special trained officers look out for suspicious passengers who are then sent for further screening.

The TSA program uses a 92-point checklist to assess air travelers' potential risks at security checkpoints. These "signs you might be a terrorist" include "exaggerated yawning," "widely open staring eyes," "gazing down," and "face pale from recent shaving of beard."
READ MORE: ​Excessive yawners, beware! Leaked TSA document reveals list of suspicious airport behavior

The TSA has never said what kind of suspicious behavior they are looking for but critics say things like fidgeting, sweating and eye movement can trigger suspicion. In May, the American Civil Liberties Union filed a lawsuit challenging the methodologies and effectiveness of the program.
The newsletters are mostly full of vignettes or descriptions of jobs done by TSA agents, or of the locales agents work and the distinct attributes of TSA employment at, say, the US Virgin Islands.
Other entries poke fun at travelers, who are forced to navigate the perplexing, tense, and at times invasive security atmosphere at TSA checkpoints in airports across America.
According to one newsletter entry, a "sweet little old lady" thought the container for metal objects stationed at metal detectors was a tip jar. In a section titled "BDO Funnies," a TSA officer described a woman who was convinced by the agent that the swab used to detect trace of explosives on travelers' hands was actually a test for DNA.
Other sections of the newsletter trumpet past achievements or memorable moments at the workplace, including a foil-wrapped sandwich that exploded inside a break room microwave.
(TSA spox actually responded to my req for comment for once) -->TSA's Behavior Detection Newsletter is Ridiculous http://t.co/452F02LJ1M

— Jana Winter (@janawinter) July 31, 2015
TSA spokesperson Bruce Anderson told The Intercept that the newsletter was a way to build cohesiveness and communication among agents.

"An engaged and informed workforce is critical to TSA's mission while ensuring that we treat all passengers fairly and with dignity and integrity," Anderson said.
"Employees who feel part of a community and recognized are more engaged and better perform their security mission. 'BDOs in Motion' is a newsletter written by Behavior Detection Officers. As always, professionalism and integrity are at the core of who we are as homeland security professionals, and TSA strives to demonstrate this with every passenger at every airport around the country."
The spokesperson did not address questions as to how much time or money is put into the newsletters.
READ MORE: TSA whistleblower says agency operates on culture of 'fear and distrust' & lax security

Last week, new TSA administrator Peter Neffenger faced congressional lawmakers on Capitol Hill, where he was pressed on the agency's past misadventures and much-reported embarrassments. These included the recent inspector general report that found TSA agents failed to detect fake bombs and weapons at security checkpoints 67 out of 70 times, or nearly 96 percent of the time.
The report also found that 73 aviation workers had potential ties to terrorism, though the TSA said it determined those people did not pose a safety threat.
"My highest priority is to ensure solutions to the recent covert testing failures," said Neffenger at a hearing conducted by the US House of Representatives. "This is a huge concern and it greatly disturbs me that we had that failure at the checkpoint."
Neffenger said he will review a proposal calling for daily screenings of airport employees. He said it's also possible that boarding passes will be replaced by biometric screenings involving fingerprints or eye scans in the future. The use of explosive-detecting dogs could also be expanded.
He added that the TSA will concentrate on filling security gaps rather than ensuring lines at airports move quickly and efficiently.
As for the behavior detection program, Neffenger said he would continue to review the program's efficacy before making any decisions.
You can share this story on social media: