Too damn high: New York City to freeze rent on 1-year leases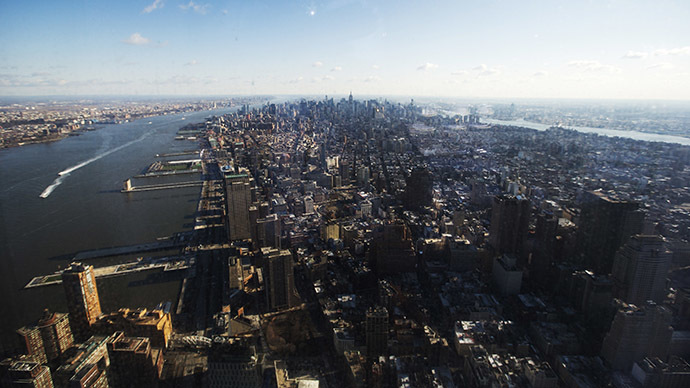 New York City's Rent Guidelines Board froze rents on rent-stabilized apartments with one-year leases, the first time the board has done so in its 46-year history.
The board voted Monday by a 7-2 margin to bar rent increases on stabilized apartments beginning October 1. Only the two landlord representatives on the board voted against the freeze.
City tenants who choose to renew their leases for two years at a time will only see a 2-percent increase.
READ MORE: 'Rent is Too Damn High' party candidate faces eviction in NYC
The vote was the first that the board has made on rent levels since Mayor Bill de Blasio appointed all nine of its members. The mayor has publicly favored affordable housing in New York, which is America's most expensive city.
"We know tenants have been forced to make painful choices that pitted ever-rising rent against necessities like groceries, child care and medical bills. Today's decision means relief," de Blasio said of the vote.
More than 400 tenants and advocates were present for the vote in the Great Hall at Cooper Union. They immediately rejoiced at the decision, even though many had pushed for rent reductions.
"Tenants are struggling to pay their bills and even a small increase would force many tenants to leave the city or, for those who can't even afford to leave the city, to enter the shelter system," said Ilana Maier, program director for the Metropolitan Council on Housing, according to The New York Times. "This decision will provide meaningful relief for tenants."
Rent-stabilized apartments got a rent freeze for the first time in NYC history last night http://t.co/8uidGR2zxlpic.twitter.com/e08FHDOOhQ

— DNAinfo.com New York (@DNAinfo) June 30, 2015
Before Monday, the board had never voted in favor of a rent freeze. Over the last 20 years, it also had never approved recommendations offered by its two tenant representatives, Gothamist reported.
"It's a huge victory for tenants," Harvey Epstein, one of two tenant representatives on the board, told Gothamist after the meeting. "It's at least a statement that tenants have power and were able to speak up to real estate interests."
The five public members of the board were encouraged to "understand the plight of tenants who are struggling to pay their bills," Epstein said, based on the personal stories told during open hearings across the city.
Sara Williams Willard, a landlord representative on the board, called the freeze decision "myopic and biased."
READ MORE: 'Poor door': 90K apply for affordable units with separate entrance inside glitzy NYC high-rise
The rent freeze was "unconscionable, politically driven decision to carry out de Blasio's campaign promise of two years ago," said Joseph Strasburg, president of the Rent Stabilization Association, a group that represents interests of landlords, according to The New York Times.
"A rent freeze on the surface may sound pro-tenant but the reality is landlords will now have to forgo repairing, maintaining and preserving their apartments, which will trigger the deterioration of quality, affordable housing de Blasio pretends to care about," he said.
New York City is a hotbed for income inequality in America, increasingly divided by uneven wealth distribution. The median rent in New York City for a newly-listed one-bedroom apartment in January 2015 was $3,000 per month, the second-highest in the country after San Francisco.
As RT previously reported, one-third of New Yorkers spend at least half of their annual income on housing. Moreover, only one percent of the city's population is responsible for earning about 45 percent of its income, as of 2007.
One in 25 New Yorkers is a millionaire, according to a July 2014 study, which ranked the Big Apple fourth in the top 20 global cities for high earners. The city also remains a prime favorite for the super-rich, as it's one of the top five cities for housing billionaires.