Number of billionaires hits new record high in 2014-report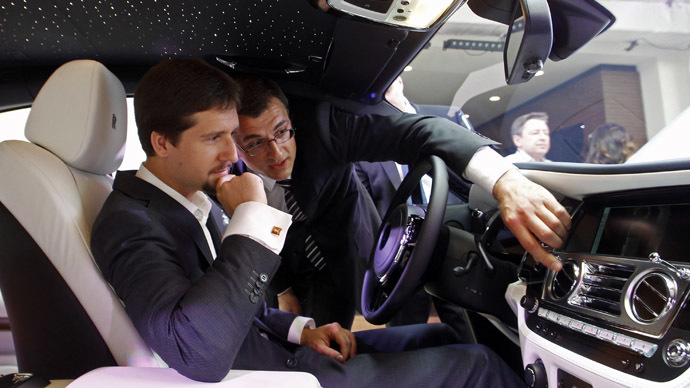 The number of billionaires increased by 155 in 2014 reaching a record high of 2,325, according to the Billion Census report. The research showed that more than half of the new super-rich are self-made, and more than a third don't have a university degree.
There was a 7.1 percent increase in the number of billionaires across the world in 2014 said the report, compiled by the consulting company Wealth-X and the Swiss bank UBS.
Even though 2,325 is a new record, experts suggest the number could reach almost 4,000 by 2020 in the most bullish scenario, while conservatively it could reach 3,600.
The report shows that 55 percent of the wealthiest people are self-made men and the number who inherited wealth has decreased.
Around 35 percent of the world's billionaires don't have university degree, but those who do usually go on to pursue further studies like MBA or Ph.D. So the report suggests education is not a prerequisite for becoming a billionaire.
The average age of a billionaire is 63, a year older than in last year's survey. Most billionaires are married, both men and women – 86.1 percent.
There are more wealthy people in Europe, with 775 people classed as billionaires, next up is North America with 609, followed by Asia at 560. The United States has 571 billionaires, and Russia has 114.
The experts compiled a list of the top cities where the super-rich live. The first five positions are New York, Moscow, Hong Kong, London and Beijing.
Wealth-X's researchers and analysts in 13 offices across five continents compiled and analyzed data on the world's billionaires, identifying key themes and macro trends, and building a profile of a "typical billionaire", which reveals their average age, their mean net worth and wealth source, their social graph, philanthropic activities and their interests, passions and hobbies.
You can share this story on social media: