Every 25th New Yorker is a millionaire - study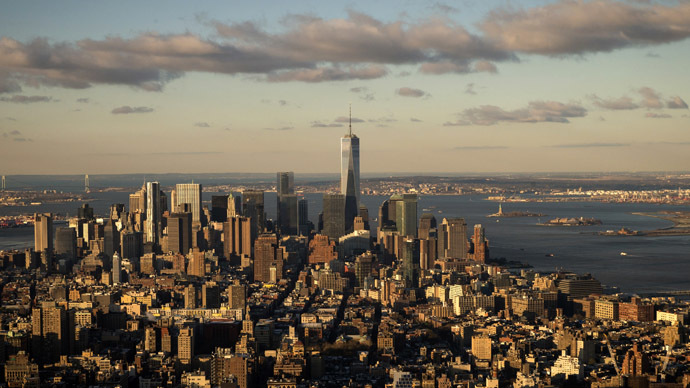 ​One in 25 New Yorkers is a millionaire according to a study, which ranked the Big Apple fourth in the top 20 global cities for high earners. Millionaires are defined as individuals with more than $1 million in net assets, excluding a primary residence.
The ranking was made by Spear's magazine which claims to cater to the "ultra high net worth community", in association with wealth consultancy WealthInsight.
The study showed that 4.63 percent of New Yorkers, or 389,100 people are millionaires.
"New York has long been the bastion of wealth not only in America, but the world," the LA Times quotes Oliver Williams, an analyst at WealthInsight. "It has the second largest millionaire and largest billionaire population of any global city."
New York finds itself sandwiched between Geneva and Frankfurt in the listing.
The favorite place for the rich is Monaco followed by the Swiss banking center Zurich, with almost every third resident of Monaco a millionaire.
"Switzerland's two financial hubs of Zurich and Geneva are traditional havens of private banking," WealthInsight Analyst Oliver Williams said.
Meanwhile London is the sixth most crowded city for millionaires, 281,000 people (3.39 percent) living in the UK capital are classified as millionaires.
"It's no surprise that London has so many millionaires - it is a magnet for home-grown and foreign talent in every field and where the wealthy come to enjoy their money," Josh Spero, the editor of Spear's said.
TOP 20 GLOBAL CITIES BY MILLIONAIRE DENSITY 1. Monaco (29.21%) 2. Zurich (27.34%) 3. Geneva (17.92%) 4. New York (4.63%) 5. Frankfurt (3.88%) 6. London (3.39%) 7. Oslo (2.90%) 8. Singapore (2.80%) 9. Amsterdam (2.63%) 10. Florence (2.59%) 11. Hong Kong (2.58%) 12. Rome (2.54%) 13. Dublin (2.40%) 14. Doha (2.31%) 15. Toronto (2.29%) 16. Venice (2.25%) 17. Brussels (2.11%) 18. Houston (2.09%) 19. San Francisco (2.07%) 20. Paris (2.04%)
Source:Spear's and WealthInsigh Rating
You can share this story on social media: