Jimmy Carter slams Obama's handling of ISIS: 'We waited too long'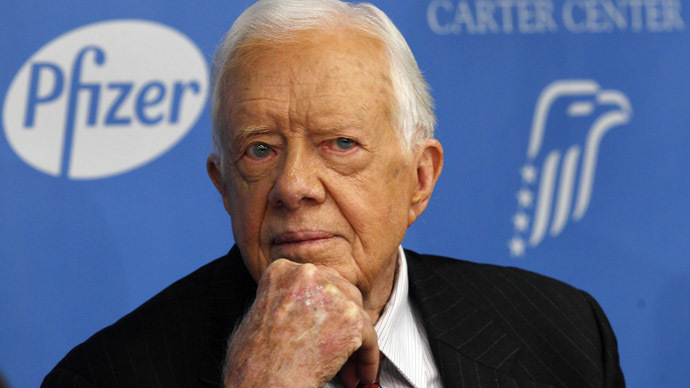 Former US President Jimmy Carter says current President Barack Obama "waited too long" to address the rise of extremist group Islamic State, adding that to be successful in Iraq, Obama should send "ground troops to follow up when we do our bombing."
Carter chided his fellow Democrat in the White House while admitting that the situation is fluid in Syria and Iraq, where Islamic State (also known as ISIS or ISIL) has come to control large territories after building up strength during the Syrian civil war.
"First of all, we waited too long. We let the Islamic state build up its money, capability and strength and weapons while it was still in Syria," Carter told the Star-Telegram of Fort Worth, Texas. "Then when [ISIS] moved into Iraq, the Sunni Muslims didn't object to their being there and about a third of the territory in Iraq was abandoned."
Carter, not exactly known these days for advocating militarism, said if the US, along with coalition partners, want to see success from their current Islamic State policy - to "destroy and degrade" the jihadist group's operations in Syria and Iraq through consistent airstrikes - there must be ground troops involved.
"If we keep on working in Iraq and have some ground troops to follow up when we do our bombing, there is a possibility of success," he said.
"You have to have somebody on the ground to direct our missiles and to be sure you have the right target," Carter added. "Then you have to have somebody to move in and be willing to fight ISIS after the strikes."
President Obama has said he will not order combat troops to fight on the ground in Iraq or Syria, though top US military officials have said that they are willing to suggest that path. The US has several hundred military "advisers" aiding security forces in Iraq.
Carter did not address the role of the US in building up a variety of rebels fighting President Bashar Assad's government in Syria, nor the funding that flows to jihadist groups from sources in nations the United States calls allies.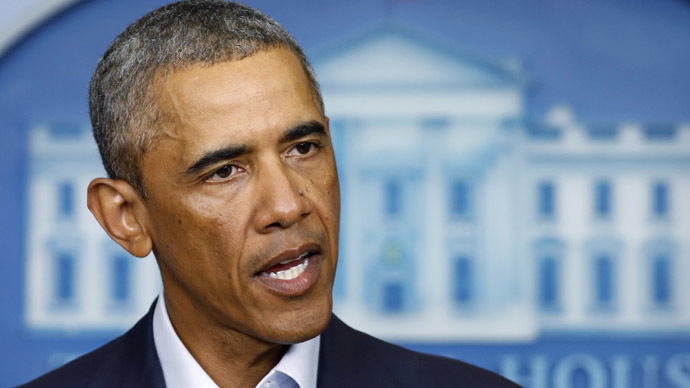 Carter, in north Texas volunteering for Habitat for Humanity, said Obama's strategy in the Middle East is difficult to pinpoint.
"It changes from time to time," Carter said. "I noticed that two of his secretaries of defense, after they got out of office, were very critical of the lack of positive action on the part of the president."
Both of Obama's past Department of Defense secretaries, Leon Panetta and Robert Gates, have criticized Obama's handling of Middle East policy in their respective tell-all memoirs, as RT has previously reported.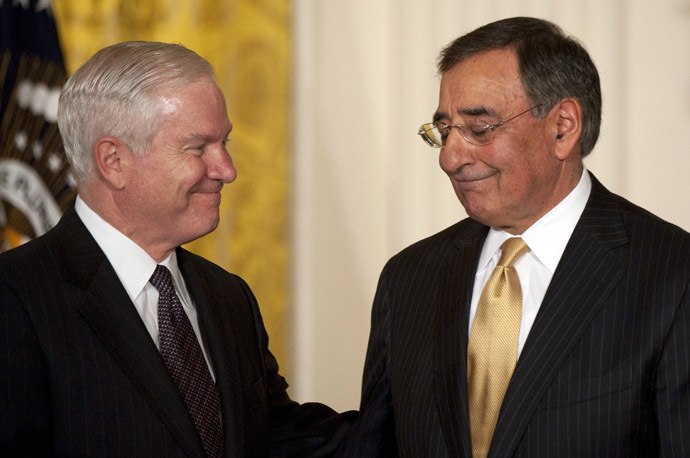 Carter also criticized the Obama administration's use of lethal unmanned drone strikes in areas like Pakistan and Yemen. The former president said he was especially concerned over extrajudicial killings of American citizens.
"I really object to the killing of people, particularly Americans overseas who haven't been brought to justice and put on trial," he said. "We've killed four Americans overseas with American drones. To me that violates our Constitution and human rights."
In May 2013, the United States admitted to killing four Americans with such drone strikes. The acknowledgement was a rare moment of candor for US officials who prefer to avoid disclosure of unmanned drone bombings.
You can share this story on social media: