They're back: US uses Apache helicopters against ISIS in Iraq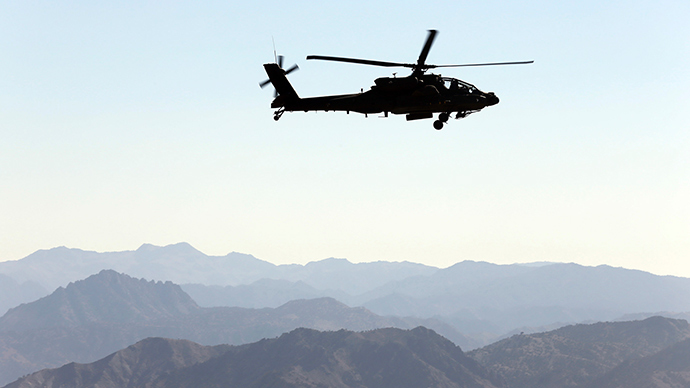 ​The United States employed Apache helicopters in recent days to strike areas in Iraq controlled by extremist group Islamic State. The attacks mark the first time the aircraft has been used in offensive airstrikes against the jihadist group.
US Central Command reported that Apache AH-64 helicopters, along with US Air Force fighter planes, participated in four airstrikes on Islamic State units located northeast of Fallujah. A US defense official confirmed the details of the Apache strikes, according to ABC News.
Apaches were originally dispatched to Iraq in July as a defensive measure, to protect the sprawling US embassy and staff in Baghdad as well as to ensure access to the Baghdad airport. They arrived in Iraq along with several hundred US military personnel.
Their use in aggressive bombing of areas controlled by Islamic State (also known as ISIS or ISIL) could signal mission creep for the US military, which US President Barack Obama has said will not take part in ground-force operations. Though US military leaders have expressed willingness to advocate such an option.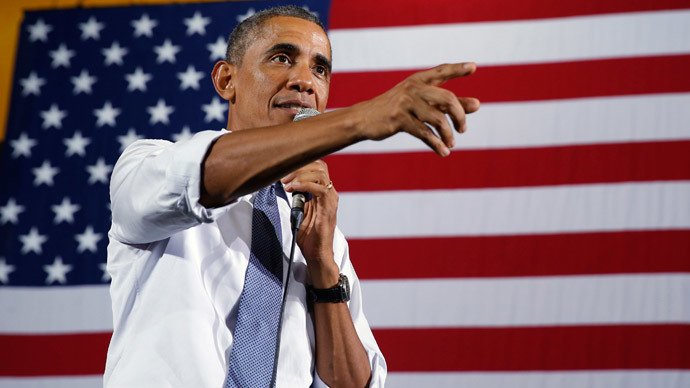 Apaches are especially valuable in providing air support for soldiers on the ground. They also have the capability to launch Hellfire missiles at targets miles away. The drawback is that in providing close support to allied forces, Apaches are vulnerable to small arms fire or surface-to-air missiles.
In the name of fighting Islamic insurgents, Iraq has long requested the USprovide it with its own Apaches. The Pentagon announced in January the possible sale to Iraq of 24 helicopters for $4.8 billion, ABC News reported. In June, Iraqi officials pleaded with the US to hasten its order of Apaches and F-16 fighter jets as Islamic State steadily increased its holdings in northern Iraq.
The strikes near Fallujah were conducted in coordination with Iraqi security forces, the defense official told ABC News.
"It's a capability we have, that they asked for, and that could contribute to their operations," the official said.
Islamic State has come to control large areas in Syria and Iraq after gaining strength and acclaim during the Syrian civil war. The US and coalition partners have conducted nearly 350 airstrikes against the group, according to the Pentagon. About three-quarters of those strikes have occurred in Iraq.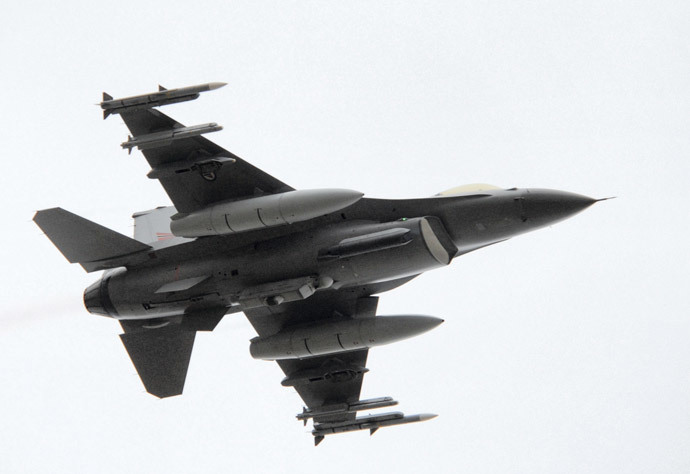 You can share this story on social media: