Jihadists inspected UK Parliament as tourists – intel report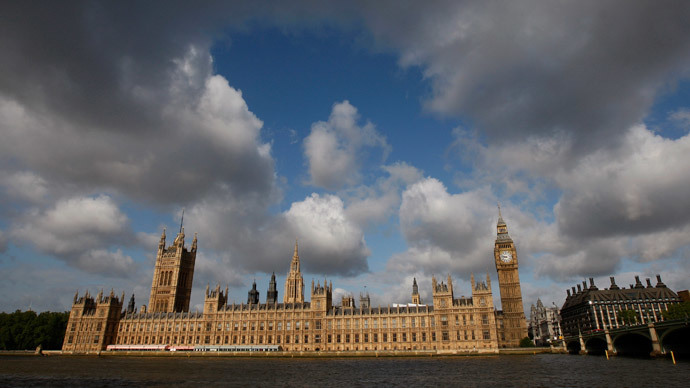 Islamists went on tours of the Houses of Parliament in London in order to examine the buildings, British intelligence revealed, prompting calls for the closure of the Palace of Westminster to the public.
The information on jihadists having joined groups touring the Parliament was disclosed to the MPs at one of security briefings, according to intelligence sources who spoke to the Mail on Sunday.

The revelation coming in the wake of the Canadian parliament shooting has led to Labour MP Barry Sheerman to demand that Speaker John Bercow limit the number of tourists visiting the House of Commons.
READ MORE:CCTV video captures Ottawa gunman's parliament rampage
"When I raised this danger earlier this year I had my knuckles rapped," Sheerman said. "The former Commons Clerk Sir Robert Rogers accused me of being a scaremonger. But it does not just belong to the realms of Doctor Who for people to blow up Big Ben."

An aide to Bercow, who would not give his name, opposed the idea of closing Parliament for tourists, saying that it had tight enough security to prevent an attack similar to the one in Ottawa.
"The day people would rather click on the internet to read about politics than come to Parliament to see it in action would be a dark day for democracy," the aide told the Mail on Sunday. "We must not hand that propaganda victory to the terrorists."
MPs have meanwhile been instructed on what to do in case a shooter does break into the parliament building.
READ MORE:Islamic State supporters leaflet Central London, declaring 'dawn of a new era'
"In the event of an incident involving firearms or other weapons, the police will take operational control," the new security protocol, cited by the Telegraph, reads.

"If you hear gunfire, move away; but consider barricading yourself and others in a room if danger is close."

Among various safety measures, MPs are being advised to installing panic buttons in their offices and setting up a "safe room" in their homes to be able to hide from possible intruders.

Earlier this week, a senior British politician and former cabinet minister, Peter Hain, called for a review of the House of Commons' security procedures and infrastructure in the wake of the Canadian parliament shootings.

Britain's most senior police officer Sir Bernard Hogan-Howe warned several days ago that "up to five British jihadis" were joining militant groups in Syria every week, and that there have been at least 500 Britons who have traveled to the region to fight.

A London-based think tank, the International Centre for the Study of Radicalisation (ICSR), has estimated one British jihadist fighting in Syria dies every three weeks.