Adonis Stevenson still in 'critical condition' following devastating KO loss to Gvozdyk (VIDEO)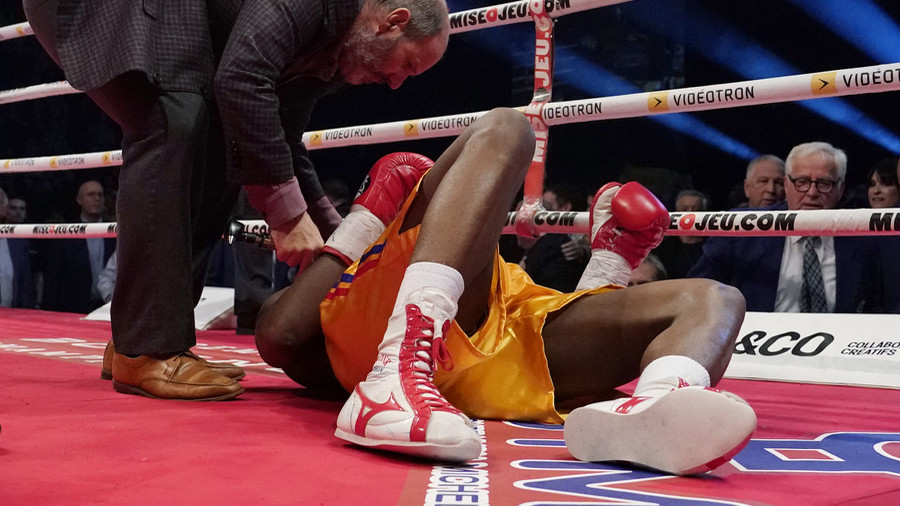 Adonis Stevenson's promoter, Yvon Michel, has confirmed that his fighter is in intensive care following an 11th round knockout defeat to Ukraine's Oleksandr Gvozdyk in his WBC light-heavyweight title fight on Saturday night.
READ MORE: 'He rose from the dead!': Fans in awe at Fury's 'Undertaker' reaction to heavy knockdown (VIDEO)
Stevenson, who was defending his title, suffered just the second defeat of his professional career against the still-undefeated Gvozdyk in the bout in Stevenson's home province of Quebec, Canada, on Saturday night.
The forty-one-year-old was ahead on the scorecards heading into the bout's final stretch but slumped into the corner of the ring after being caught by a barrage of punches from the challenger.
READ MORE: 'I did it for you guys!' Emotional & inspirational Fury dedicates performance to mental health
He appeared conscious in the immediate aftermath of the fight but it soon became apparent that Stevenson was severely incapacitated and he was removed from the ring on a stretcher and taken to a nearby medical facility.
Michel posted an update to social media soon after, confirming that Stevenson is being treated in intensive care.
AVIS, nouvelles sur la condition d'Adonis La famille de .@AdonisSuperman et les dirigeants de Groupe Yvon Michel sont présentement auprès d'Adonis Stevenson. Ils souhaitent informer les amis et les supporters qu'Adonis est présentement dans une condition critique (1sur2)

— Yvon Michel (@yvonmichelGYM) December 2, 2018
… aux soins intensifs, à l'hôpital, suite à son combat contre Oleksander Gvozdyk. Ils apprécient l'inquiétude et le support de tous. Il n'y aura aucun autre commentaire pour l'instant et ils demandent respectueusement votre compréhension dans leur désir de rester en privé. 2sur2

— Yvon Michel (@yvonmichelGYM) December 2, 2018
"News on the condition of Adonis. The family of Adonis and Yvon Michel are currently with Adonis Stevenson," he wrote.
"They want to inform friends and supporters Adonis is currently in critical condition in intensive care, at the hospital, following his fight against Oleksander Gvozdyk.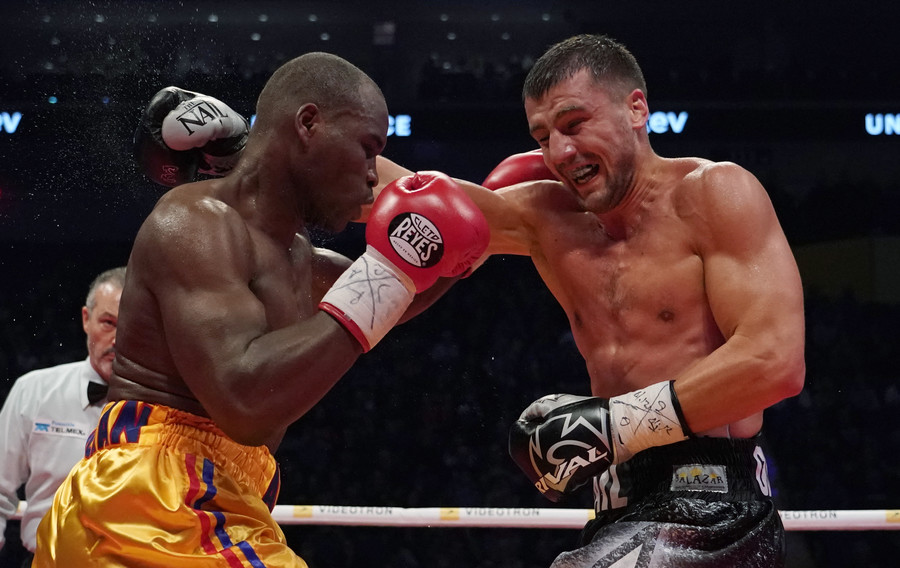 "They appreciate the concern and support of everyone.
"There will be no further comments at this time and they respectfully request your understanding in their desire to stay private."
READ MORE: 'I knew it was going to happen' - Ex-champ Lennox Lewis & others slam Fury v Wilder scorecards
The World Boxing Council also took to social media to send best wishes to Stevenson, while Tony Bellew, who was knocked out cold by Stevenson in a world title bout in 2013 also sent out a message in support of his former opponent.
The WBC and boxing community from the world join in prayers for the safe recovery of our dear friend, great fighter and exemplary human being @AdonisSuperman . May God provide the strength to overcome this unfortunate set back.

— World Boxing Council (@WBCBoxing) December 2, 2018
Boxing is the biggest loser with decisions like that last night! The last round makes it closer but it's still a win for Fury in my eyes! After all of that my thoughts are with Adonis Stevenson right now who is in a critical condition in hospital.. I hope he comes through ok 🙏

— Anthony Bellew (@TonyBellew) December 2, 2018
After a fantastic fight for the sport of boxing in Fury v Wilder. We should all turn our prayers & thoughts to Adonis Stevenson as he's fighting for his life after being knocked out in the 11th round of a gruelling fight.Such sad news 🙏🏼

— Shane McGuigan (@McGuigans_Gym) December 2, 2018
Prayers up for Adonis Stevenson who is hospitalized and in critical condition. #Boxing is ALWAYS unified in sending healing thoughts and prayers to our injured warriors. We do so now.

— Lou DiBella (@loudibella) December 2, 2018