'I did it for you guys!' Emotional & inspirational Fury dedicates performance to mental health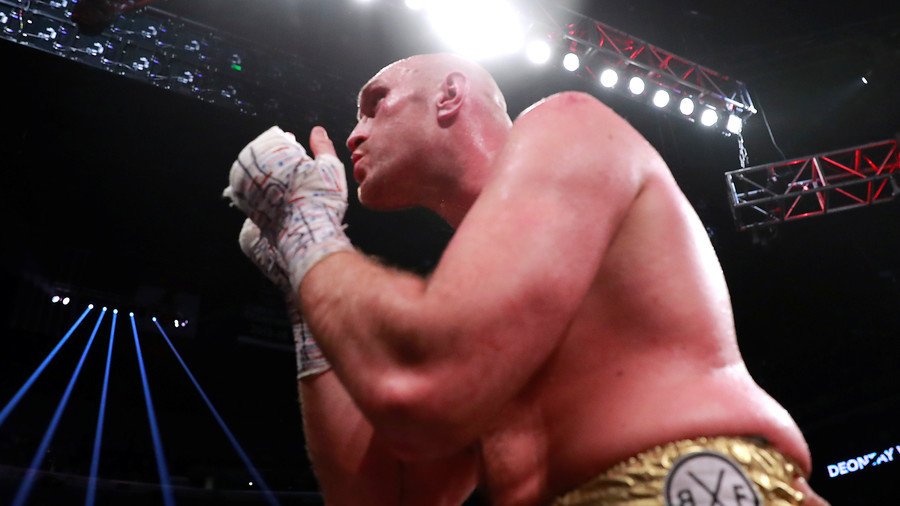 Tyson Fury covered himself in glory with a draw against WBC champion Deontay Wilder after three years away from top-level competition battling and overcoming depression, and dedicated his performance to other sufferers.
Fury may have not got the victory against American knockout king Wilder, but he shocked the world with an incredible display of sharp skill despite an enforced layoff, many onlookers believing he had done enough to prise the WBC title away, despite the fight being scored a majority draw with scorecards of 115-111 to Wilder, 114-112 to Fury and 113-113 level.
After the fight, Fury, sporting crimson abrasions around the eyes, spoke to reporters to herald his emerging victorious from a battle that rather took place far from the ring lights.
"It's an iconic comeback. Two and a half years out of the ring, 28 stone ballooned, mental health problems, I've just showed the world tonight that everyone suffering from mental health - you can come back. It can be done," Fury said.
Turning to and looking into the camera, he continued: "Every body out there who has the same problems I've been suffering with - I did that for you guys. You know the truth, everybody knows I won the fight and if I can come back from where I've come from, then you can do it too."
Becoming choked up, the former champion signed off with an inspirational quote to other sufferers: "So get up, get over it and let's do it. Seek help. Let's do it together as a team. I did it for you guys."
Fury's struggle with alcohol and cocaine dependency, a problem which escalated to regular daily intake, has been well documented, fighting demons that plagued his reign as heavyweight champion after defeating Wladimir Klitschko over 12 rounds in Germany in 2015 to claim the lineal championship.
The 30-year-old spiraled into a period of chronic depression, but refused to give up on himself and his ring career, managing to shed over ten stone and return to professional boxing in June, winning two tune-up fights before challenging the feared Wilder on Saturday.
His path to a split draw was not an easy one, the Manchester fighter had to scrape himself off the canvas twice in the fight, first when Wilder connected to the back of Fury's head int he ninth round, sending the six-foot-nine-inch fighter tumbling to the floor.
READ MORE: All square! Champ Wilder and plucky Fury scored a draw in heavyweight title fight (PHOTOS)
Fury rose at a count of eight, and had been controlling most of the action up until that point, although Wilder seemed to nick the championship rounds, perfectly illustrated when he floored Fury heavily in the twelfth.
It looked for a moment Fury had been dropped for the count, but the Briton miraculously rose as though unaffected by a concussive punch from arguably the hardest hitter in combat sports.
READ MORE: 'I knew it was going to happen': Ex-champ Lennox Lewis & others slam Fury v Wilder scorecards
Fans were awed by Fury's recuperation, likening it to professional wrestler 'The Undertaker', seeing out the round to hear a draw read out by the judges, which prompted fierce debate from onlookers who believe he had done enough to win.
You can share this story on social media: