'It's what the fans want' – Khabib says 'legacy' fight with Mayweather is best option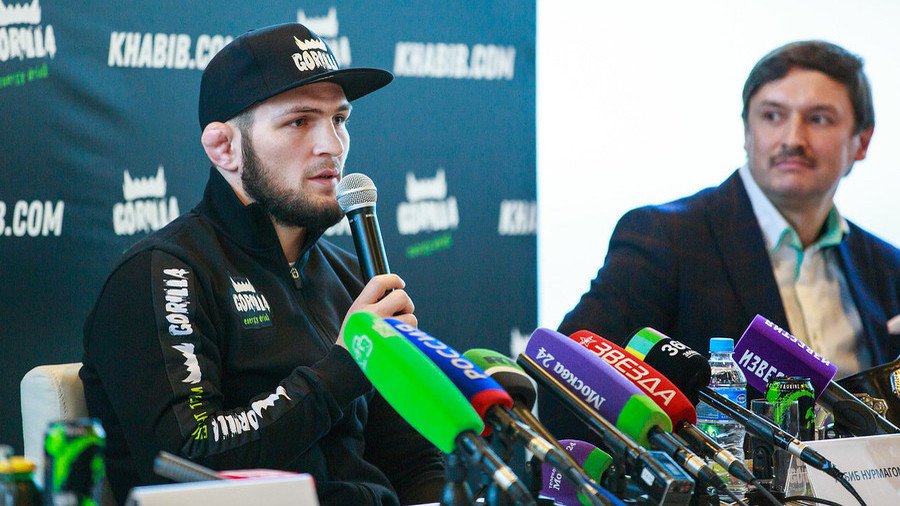 UFC lightweight champion Khabib Nurmagomedov says a bout with undefeated boxer Floyd Mayweather Jr. is the best available option for his next fight, as it makes sense both "money-wise" and for his "legacy".
READ MORE: Khabib 'could fight Floyd' when UFC contract expires but Mayweather needs 'life insurance' - manager
Speaking at a press conference held at Moscow's International Business Center on Monday, his first since submitting Irish MMA superstar Conor McGregor within four rounds at UFC 229, Khabib said that option made more sense than a fight with lightweight division rival Tony Ferguson.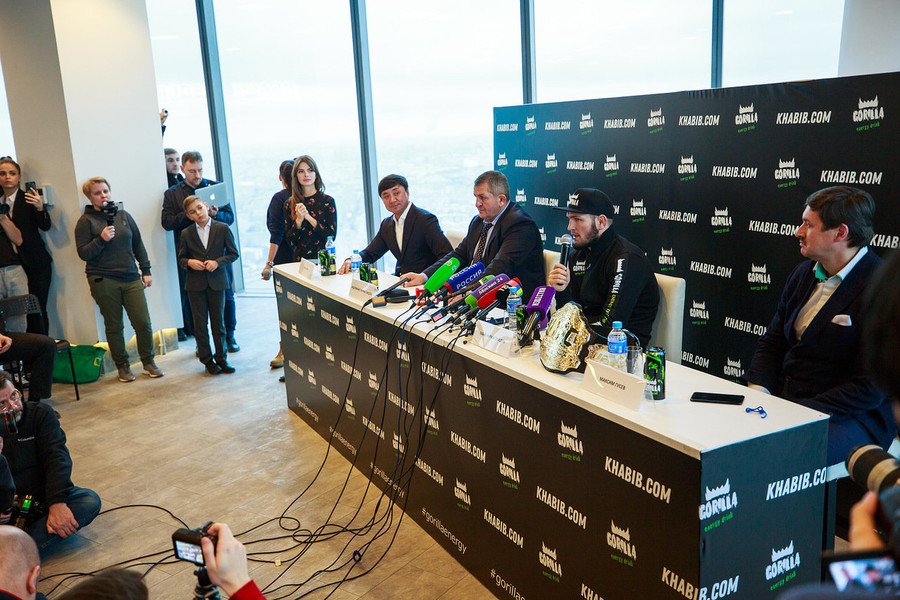 "For legacy, money-wise and competition-wise, the bout against Mayweather would be more interesting [than a fight with Tony Ferguson]," the 30-year-old began.
"Why do people keep buying pay-per-views with Mayweather in? Because he keeps winning. He's never lost. 50 bouts and 50 wins.
"Some people root for him and some people root against him. That would be very interesting. Two undefeated fighters. It would be very interesting to see who wins," he added.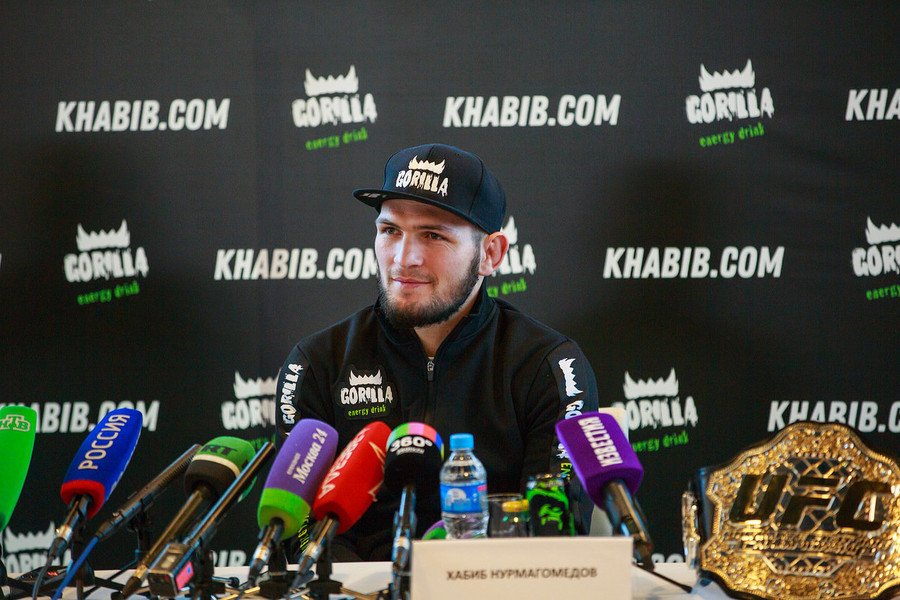 Talk of a potential encounter between Khabib and former 5-weight world champion Mayweather has been mounting ever since the Dagestan native submitted McGregor in T-Mobile Arena on October 6. The Russian called out Floyd, telling the 41-year-old there can "in the jungle, there can be only one king".
The win moved Khabib's unbeaten record in professional MMA to 27-0, while Mayweather moved his unblemished slate to an unprecedented 50 wins after his 10th-round stoppage of McGregor in a mega-money crossover bout in the same Las Vegas venue last year.
Despite many – including UFC chief Dana White – expressing a preference for Khabib to next face lightweight division rival Tony Ferguson in the octagon, the Makhachkala-based fighter himself said he has other plans when asked about that possibility at the presser.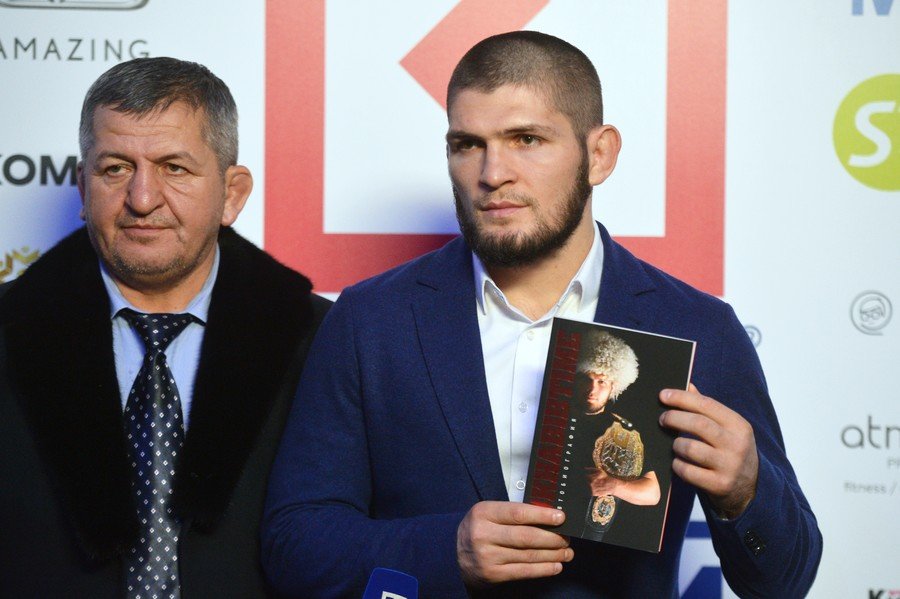 The fighter's father and trainer, Abdulmanap, also confirmed the Mayweather fight was a priority when questioned by RT Sport at the Synergy Global Forum 2018, also held in Moscow on the same day, to present his autobiography - titled 'KhabibTime'.
"A fight with Mayweather would be fairer," Nurmagomedov senior said, adding: "for history it's very important, imagine the legacy if we beat him… two undefeated fighters."
Mayweather has said he will only face Nurmagomedov under boxing rules, which the Russian fighter is willing to do – naming Moscow's 80,000-capacity Luzhniki Stadium as a potential venue next summer. He has also implored Mayweather to make a potential encounter a double-header in the ring and octagon.
UFC boss White has said he is open to Mayweather stepping into the octagon to meet Khabib, and has even held tentative talks on the matter with the US boxer's team.
The man they call 'Money', meanwhile, will meet another undefeated foe - Japanese kickboxer Tenshin Nasukawa - in an exhibition event on New Year's Eve, with his plans beyond that as yet unclear.
READ MORE: 'It's a no brainer': Mayweather says New Year's Eve bout with Nasukawa is back on
Nurmagomedov's own future is clouded by the potential disciplinary action he faces at a Nevada State Athletic Commission hearing in December to decide on the mass brawl that marred his win over McGregor at the T-Mobile Arena in Las Vegas. The pair have already been temporarily suspended, and are set to learn their longer-term fates on December 10.
Nurmagomedov has previously hinted that he would not attend the hearing, and remained similarly cagey on Monday, saying: "Let's wait for December 10, that's all."
You can share this story on social media: