'Where are you Floyd?': Khabib adds fuel to Mayweather fight talk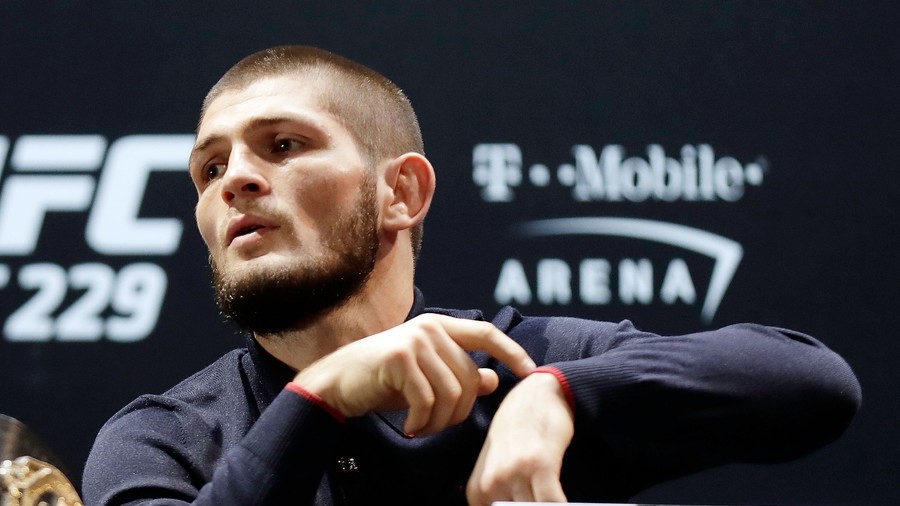 UFC lightweight king Khabib Nurmagomedov has renewed his rallying call against Floyd Mayweather, posting footage of the boxing great entering an MMA cage accompanied by text asking 'Where are you?'.
The footage, which Nurmagomedov shared on Friday, was initially posted to social media more than a year ago by Mayweather, who at the time was openly flirting with the idea of facing McGregor in a mixed martial arts bout.
While that hasn't come to fruition to date, Nurmagomedov appears keen to press the issue of securing a money-spinning bout with the American – just as McGregor did before him in the ring.
Dana White, the president of the UFC, revealed to ESPN this week that talks have indeed taken place with both camps regarding a bout agreement.
However, White insisted that he would only consider it if it were to take place in the UFC, a move which is at odds with Nurmagomedov's desire to have one fight under a boxing ruleset and the other in mixed martial arts.
"I actually had a meeting yesterday in Los Angeles about this," White said. "I don't want to say anything that makes it sound like, 'Oh wow, this could happen.' But we had talks yesterday.
"I don't think it's going to happen. I don't think the fight would happen in the UFC, but they didn't say no."
While these statements appear similar to those which came before last year's boxing match between McGregor and Mayweather, White appears to be steadfastly sticking to his guns when it comes to the potential bout taking place in the UFC.
READ MORE: UFC chief Dana White reveals talks with Mayweather team on Khabib fight
"We went over there, we boxed him," White said. "If he wants to do it again, he has to come to the UFC. I don't think it's realistic at all, but I didn't think the boxing match was either. So, we'll see.
"There's a reason Floyd Mayweather wants to fight my guys: There's big money there for him. Obviously, there's big money there for us, but I'm not into making those kind of fights. Floyd says he's been wrestling and doing this or that. If he wants to come over and fight in the UFC, he's more than welcome."
You can share this story on social media: