Khabib hails 'humble' Salah as Muslim 'role model'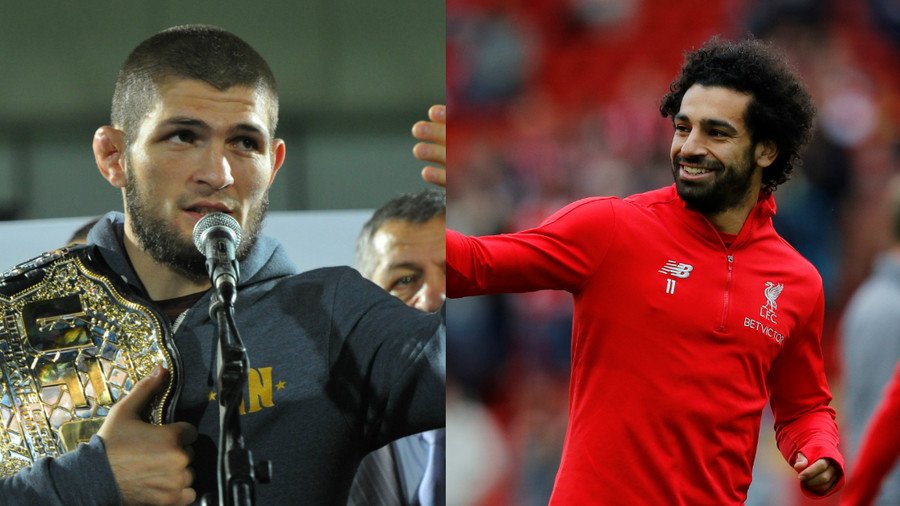 UFC lightweight champ Khabib Nurmagomedov has hailed fellow Muslim sports star Mohamed Salah as "a role model," saying he admires the example that the "humble" Liverpool and Egypt striker is setting despite his huge fame.
Nurmagomedov and Salah are arguably the two biggest Muslim sports stars in the world at present.
The Russian fighter nicknamed 'The Eagle' has seen his popularity soar after defeating Conor McGregor at UFC 229, while Salah's record-breaking exploits for Liverpool have earned him millions of adoring fans.
READ MORE: 'He's a new Muhammad Ali for Muslims' – Turkish artist celebrates Khabib victory (PHOTO)
Speaking to Al Ittihad newspaper while on a trip to the United Arab Emirates over the weekend, football-mad Khabib praised the example that Salah was setting for younger generations.
"I follow him but I haven't met him before. He's a great player, we want many role models like him," Nurmagomedov said.
"They reflect the true image of our ethics. I feel that Allah is standing with him [Salah], and our new generations need those who are like Mohamed Salah to learn humility, no matter how famous and innovative you are.
"He's an icon that we must protect, and we stand behind him so he can continue to succeed. I admire him and the ethics and values he spreads every day in Europe," added the 30-year-old fighter.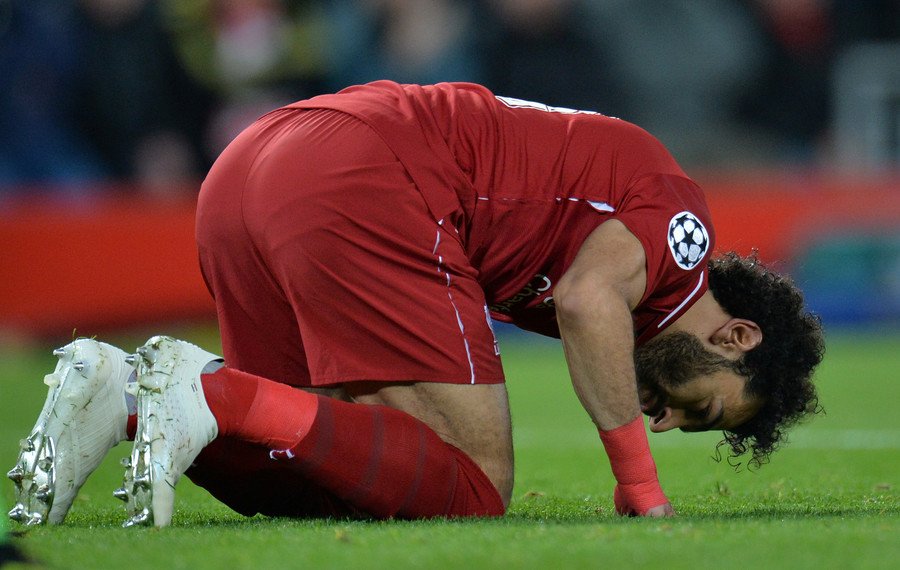 Khabib himself saw a huge popularity boost after his dominant fourth-round submission win over McGregor earlier in October, adding 3 million Instagram followers in just 24 hours.
He was feted by thousands of fans on his return to his Dagestani homeland, and later met Russian President Vladimir Putin.
READ MORE: 'It was a great honor that Putin supported us' - Khabib extends gratitude to Russian president
Nurmagomedov has since embarked on a global tour, including a meeting with Sheikh Diab Bin Zayed Al Nahyan in the UAE over the weekend.
The UFC star then moved on to Turkey, where he was welcomed by President Recep Tayyip Erdogan.
Nurmagomedov is a well-known football fan, and has spoken passionately about keeping his local club Anzhi Makhachkala afloat as it struggles with dire financial problems.
READ MORE: Football & Khabib - The UFC champ's fight to keep the beautiful game alive in Dagestan
It was at the club's home Anzhi Arena that Khabib met fans on his return home from Las Vegas.
Salah, meanwhile, has begun to show the form that saw him net a record 44 goals for Liverpool last season.
After a quiet start to the current term, he has now scored four goals in his last three games, taking his tally to seven for the season from 14 appearances.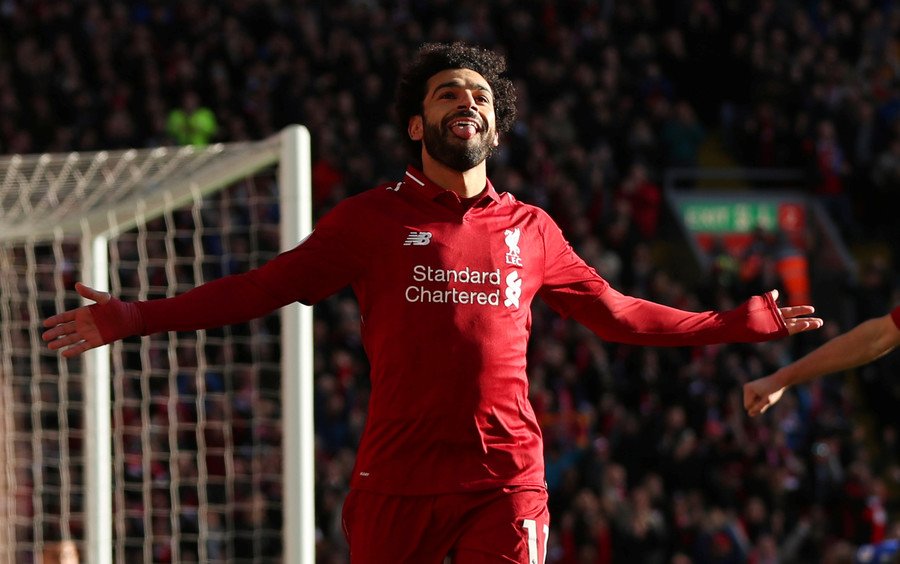 With his strike against Cardiff at the weekend, he also became the quickest player to reach 50 goals for the Reds, achieving the feat in just 65 games.
You can share this story on social media: