Khabib adds 3mn Instagram followers in just 24 hours after UFC win over McGregor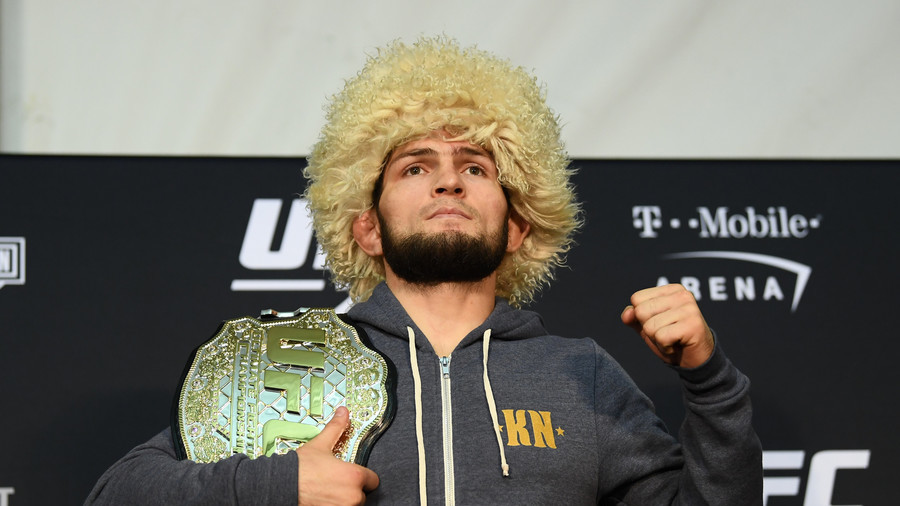 Khabib Nurmagomedov gained a whopping 3 million extra followers on Instagram in just 24 hours after his stunning victory over Irish star Conor McGregor in their MMA megafight at UFC 229 in Las Vegas on Saturday night.
UFC lightweight king Nurmagomedov is now a verfified heavyweight on social media, boasting 10. 1 million Instagram followers.
That's an increase of more than 3 million on the 6.8 million who followed him before the fight, according to Russian outlet Vesti.ru.
READ MORE: Khabib Nurmagomedov submits Conor McGregor at UFC 229 (PHOTOS)
The figure is still some way behind vanquished foe McGregor's total of 27.9 million followers, although given the Russian's relatively unknown status outside MMA circles before the pair's megafight, the increase signals he is clearly capturing the public imagination.
'The Eagle' has racked up some big numbers with his recent posts, including more than a million 'likes' for a message in which he "apologizes" for his antics in sparking the mass post-fight brawl on Saturday night.
READ MORE: 'My face when they say they didn't like my jump' - Khabib posts 'apology' for UFC fracas
He also amassed some massive 'likes' for a photo of him and his father Abdulmanap, who is also his trainer.
The snap, which was taken in Nurmagomedov's native Dagestan and shows the Caucasus Mountains in the background, has been liked more than 3.5 million times – even surpassing some posts from relentless self-promoter McGregor.
Khabib's rapidly burgeoning following also places him way ahead of other major Russian sports stars, including tennis ace Maria Sharapova (3.3 million) and ice hockey star Alexander Ovechkin (1.3 million).
You can share this story on social media: