McGregor can out-grapple Khabib, will end fight in 1st round – training partner Lobov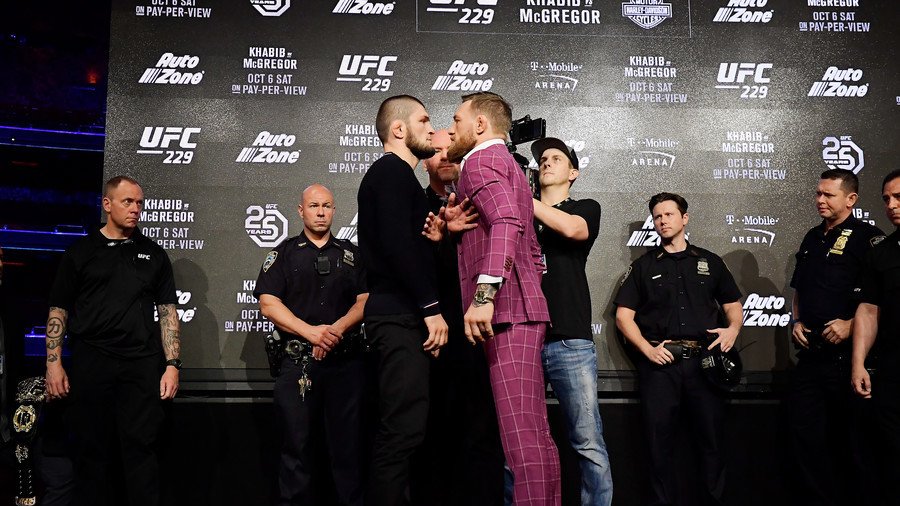 Conor McGregor can match Khabib Nurmagomedov's grappling game and will stop the Russian lightweight champion in the first round of their MMA megabout at UFC 229 in October, according to the Irishman's teammate Artem Lobov.
The fight for Nurmagomedov's lightweight title in Las Vegas on October 6 is seen by many as a classic clash of styles between the striking power of McGregor and the ground skills of the undefeated Russian.
However, McGregor's teammate Artem Lobov – whose furious face-off with Nurmagomedov provoked the infamous bus attack by 'The Notorious' in Brooklyn back in April – says that billing the bout that way was based on a fallacy.
"There's definitely more to the fight than that," Russian-born UFC featherweight Lobov told The Mac Life.
"When you say it like that, it's as if Conor doesn't have any wrestling and grappling and Khabib doesn't have any striking. It's true Khabib doesn't really have much striking, but it's certainly not true that Conor's grappling or wrestling is not on the level. He can easily outgrapple Khabib. And in the wrestling as well.
"Of course, this is Khabib's game. So we're not stupid. We're not going to fall into his arms straight away. But make no mistake about it, we're going to be ready everywhere."
READ MORE: 'It's a toss-up, I like Khabib!': Tyson rooting for Russian in UFC 229 McGregor showdown (VIDEO)
Lobov predicted that, ultimately, McGregor's explosive power would see him end the bout in the first round, claiming that Nurmagomedov's previous bouts – including against Al Iaquinta, when he won the lightweight title – were evidence that he lacked the fortitude to withstand strikes.
"I see Conor stopping him in round one. I just don't see Khabib being able to do anything against Conor. Look at some of the other fights Khabib has been in. Look at the Iaquinta fight. When Iaquinta was connecting, Khabib didn't like it at all. He was going back, he was leaning back, he was turning away, closing his eyes," said the man nicknamed 'The Russian Hammer'.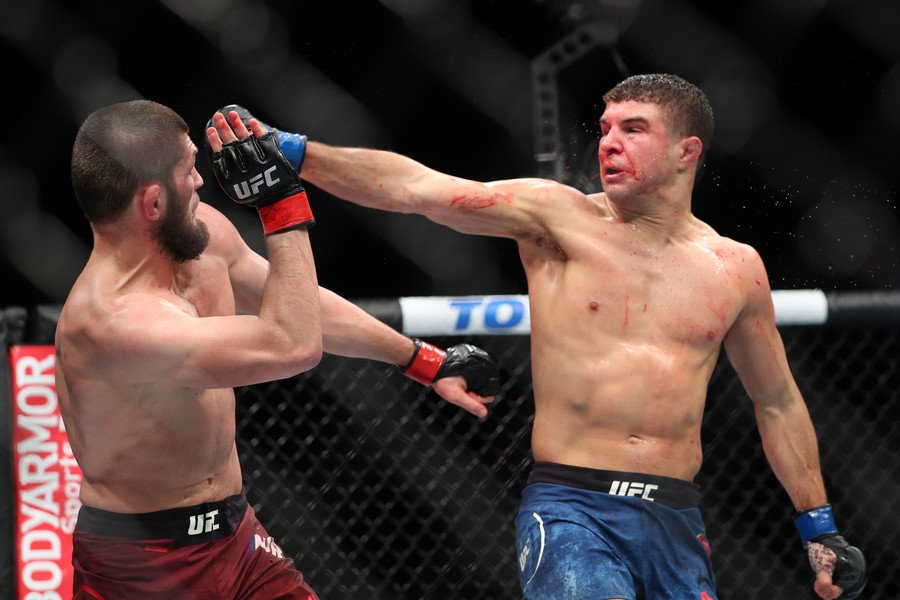 "The same against Michael Johnson. When Michael Johnson connected, Khabib couldn't really take him down anymore. The only reason it ended up on the floor was because Michael Johnson decided to wrap up the guillotine and bring him down himself which was the biggest mistake of his life. I'm sure he still regrets that. But, better than that, he had stopped Khabib's takedowns already," added Lobov, who is part of the same SBG team as McGregor.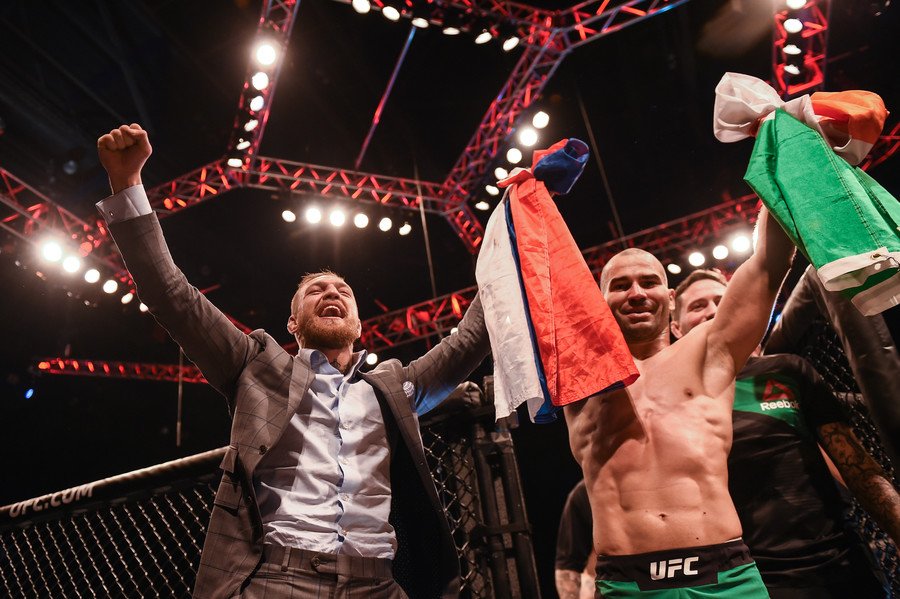 The notion of the fight playing out as a classic 'striker versus grappler' match-up has also been questioned by MMA analyst Robin Black, who previously told RT Sport that he sees numerous scenarios as possible when McGregor and Nurmagomedov meet at the T-Mobile Arena in Las Vegas - including that the Russian can KO McGregor.
READ MORE: 'Khabib can 100% knock out McGregor': Robin Black analyzes UFC 229 scenarios
The bout has been billed as the biggest in UFC history, and will see Dagestan native Nurmagomedov, 30, put his 26-0 record on the line against the man who became the first to hold titles in two different UFC weight classes.
You can share this story on social media: