Conor McGregor avoids jail, pleads guilty to disorderly conduct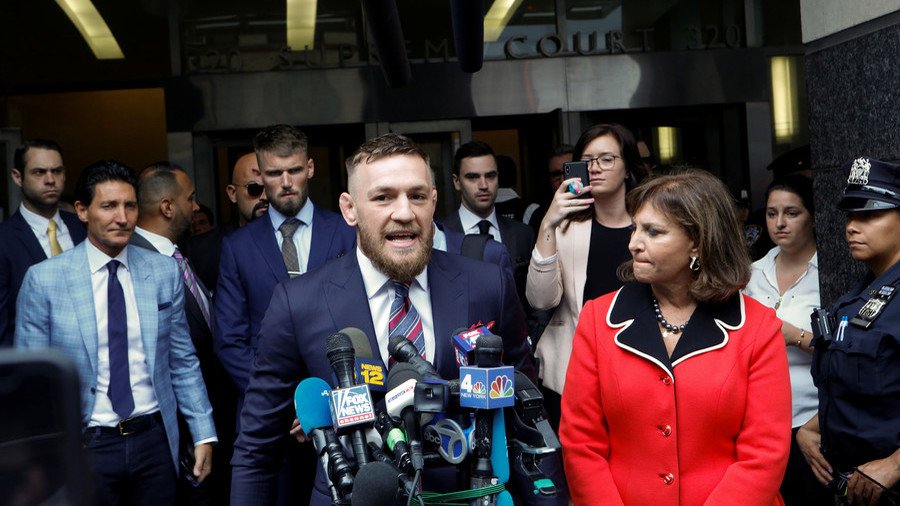 Irish MMA star Conor McGregor has pleaded guilty to disorderly conduct as part of charges stemming from an incident in Brooklyn, New York, last April when he caused criminal damage to a bus transporting several UFC fighters.
McGregor, 30, who is the first fighter in UFC history to hold world titles in two weight divisions simultaneously, has had all felony charges dismissed after the incident in Brooklyn's Barclay's Center.
READ MORE: Conor McGregor attacks UFC 223 fighters' bus hunting for Khabib Nurmagomedov (VIDEO)
He entered a plea deal after negotiations with the office of the Brooklyn District Attorney. The ruling means that McGregor will not be handed a criminal record, nor will it restrict his ability to travel to the US.
McGregor was also ordered to pay restitution damages to the bus company for any damages, which has already been paid, as well as complete five days community service and to undergo an anger management program. Orders of protection were also given for fellow UFC fighters Michael Chiesa and Ray Borg, both of whom were injured in the incident.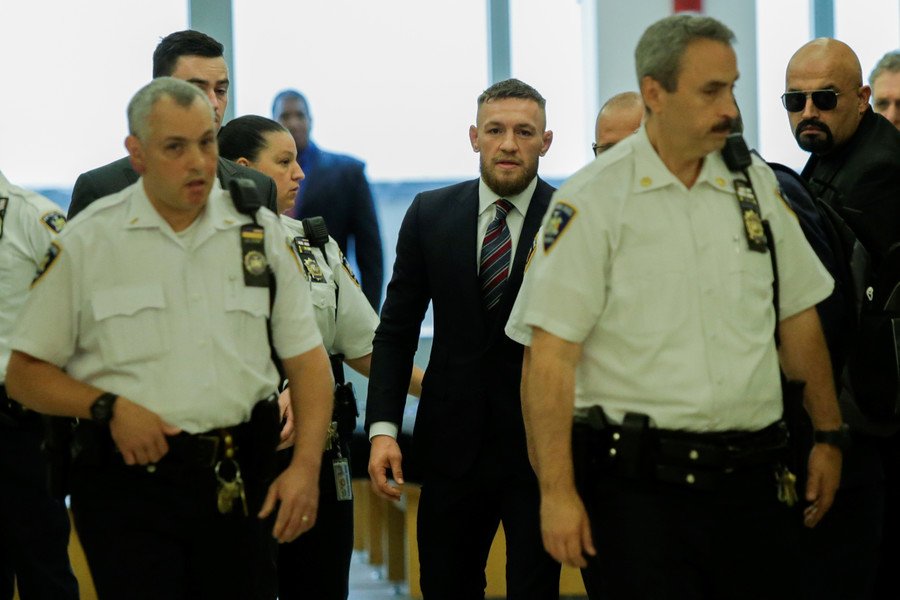 Following the verdict, McGregor issued a brief statement to the media.
"I just want to say I'm thankful to the D.A. and the Judge for allowing me to move forward. I want to say to my friends, my family, my fans, thank you for the support."
The Dubliner had been attempting to confront fellow UFC fighter and chief rival, Russian fighter Khabib Nurmagomedov, who was a passenger on the bus.
"This is a fair resolution that holds the defendant accountable, ensures restitution for the victims and requires the defendant to perform community service where he can reflect on his conduct and give back to society," the Brooklyn District Attorney's office said in a statement following the judgment.
McGregor's SBG Ireland teammate Cian Cowley also pleaded guilty to the charges from the April 5 incident.
The Irishman is expected to face Khabib Nurmagomedov for the UFC lightweight title later this year.
You can share this story on social media: