'Khabib can 100% knock out McGregor': Robin Black analyzes UFC 229 scenarios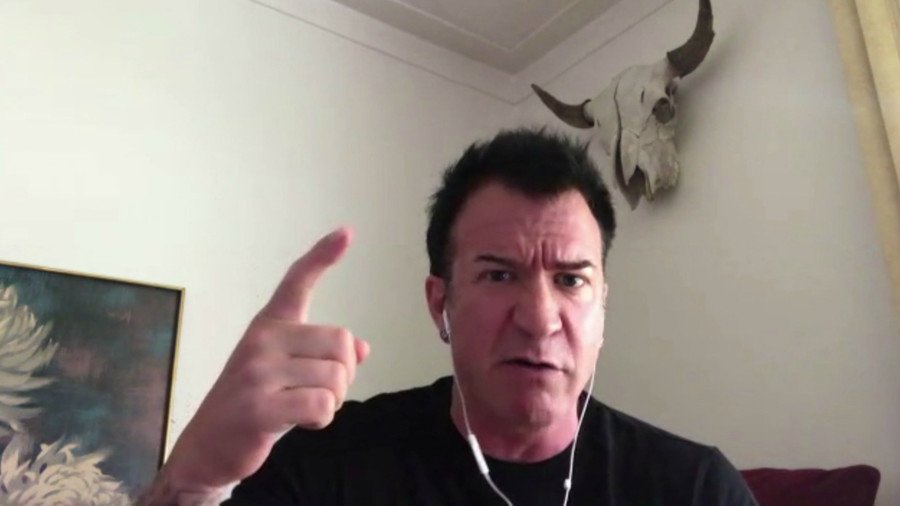 Conventional wisdom says that one of two outcomes will be possible when Conor McGregor faces Khabib Nurmagomedov at UFC 229 in October, but MMA analyst Robin Black tells RT Sport that fans need to think outside the box.
Given the fighters' respective resumes, opinion within mixed martial arts circles says that the outcome of the UFC 229 main event between Conor McGregor and Khabib Nurmagomedov will have one of two outcomes: McGregor by knockout or Khabib by ground and pound TKO.
READ MORE: Mythbusting McGregor v Nurmagomedov: Conor's keys to victory at UFC 229
But, as mixed martial arts analyst Robin Black exclusively told RT Sport, these two world class fighters have a lot more in their locker than that particular assertion suggests.
"I hear this question everywhere, as if there are only two possibilities," Black says.
"Conor will knock out Khabib with his left hand, or Khabib will take down Conor and grind him out for a few rounds before he finishes him – but that is insanity.
"Somehow we create this narrative that only these two things are possible. How about this: Khabib absolutely, positively, can knock out Conor McGregor, 100 percent. We see this happen all the time. You know, Matt Serra knocks out Georges St-Pierre. 'Buster' Douglas knocks out Mike Tyson. We've seen the striker, the knockout artist, get knocked out many times and yet when we see it we always act like it is such a surprise and that it's a fluke."
In 10 UFC fights, Nurmagomedov has won by strikes just twice, usually preferring to control his bouts by an oppressive ground game. His background in combat sambo, a sport which fuses striking with submissions, has given him an unusual arsenal of striking techniques. His shovel uppercut, used to floor Thiago Tavares five years ago, is difficult to gauge because of its sheer unorthodoxy – and Black says that McGregor will have to be ready.
"Khabib's strikes come at you from irregular angles and if Conor McGregor, or anybody else he faces, has it stuck in their brain that all they have to worry about is his takedowns, they are in jeopardy of being knocked out stiff."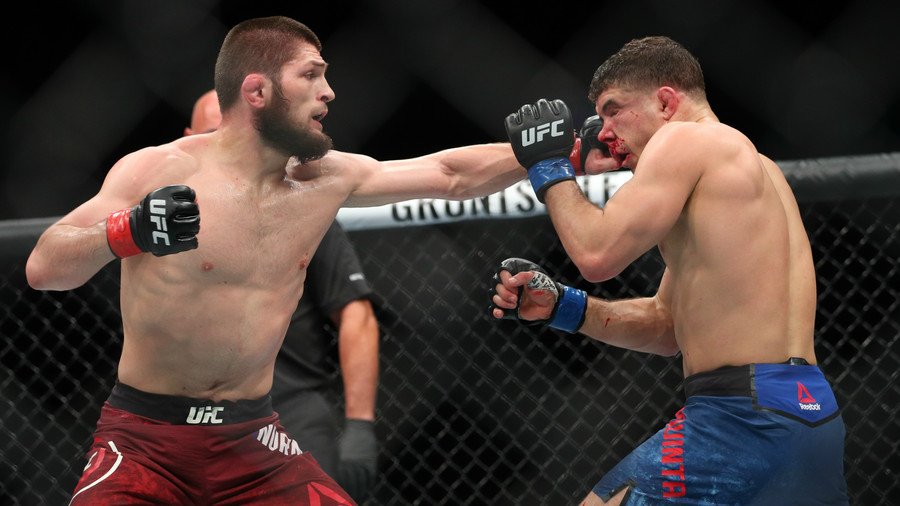 However, this goes both ways. Despite evidence to the contrary in his 10 UFC fights, McGregor is a savvy grappler. His x-guard sweep of Dennis Siver was textbook, as was his reversal against Nate Diaz in the first round of their first fight.
McGregor also won his first ever world title in Cage Warriors by submitting ground expert Dave Hill, a man who had never tapped in competition before.
"Conor McGregor could submit Khabib Nurmagomedov. It's the same concept as Khabib knocking out McGregor. We find these simplified narratives that we have to discuss as if that is all that has to happen. On the ground if Khabib is injured, Conor can submit him.
READ MORE: 'Conor McGregor will retire if Khabib beats him' – MMA analyst Robin Black (VIDEO)
"If you're Conor McGregor, or if you are anybody fighting Khabib, who is 26-0 and has barely lost a minute on the ground, you look at how people have fought him in the past and what he does. The way that Khabib manhandles you and controls you is during the moments when you're attempting to stand back up.
"This is a philosophical belief in fighting right now that the ground, the guard, and fighting offensively from your back is dead so as a result fighters think about only getting to their feet. What if instead you attack Khabib head on. Sure, it looks dangerous. It looks crazy. But what's the other option? Doing what everyone else has done? That has failed 100 percent of the time.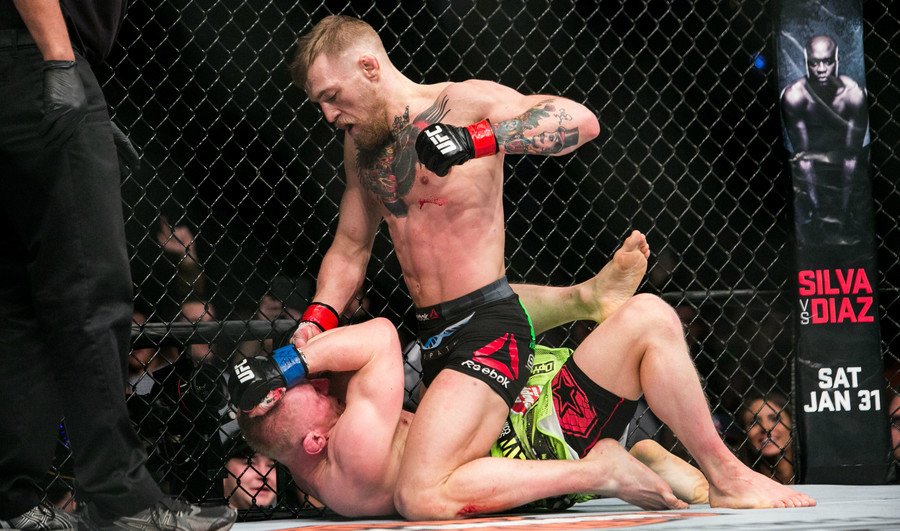 "Conor McGregor's approach, I believe, will be to seek to get guard, break down Khabib and try to attack him with elbows from the bottom. If McGregor is on the ground, look for him to strike, look for him to cut Khabib or submit Khabib.
"Anybody who believes that there are only two or three possible outcomes here is completely crazy and has been programmed by only looking for evidence to support what they believe," Black concluded.
You can share this story on social media: