Jon Jones: I'm excited about potential Gustafsson comeback fight (VIDEO)
Former UFC light heavyweight champion Jon Jones told RT Sport he is "excited" about a potential fight against Alexander Gustafsson on his return to professional MMA from a doping suspension.
Jones was handed a backdated 15-month suspension by USADA last week for a failed doping test before his fight with Daniel Cormier in July 2017 - clearing him to return to the UFC from October 28.
There is still no date set for Jones' comeback, although UFC boss Dana White has said it will likely be at the start of 2019.
Before the decision on his suspension was announced, Jones himself gave RT Sport an insight into how has been using his time away from the UFC - as well as his thoughts on an "exciting" potential fight against Sweden's Alexander Gustafsson when he returns.
"I've been training non-stop over this course of a year," Jones said.
"Muhammad Ali said, 'don't count the time, make the time count.' And I've been making the time count by trying to get 1 percent better, every single day.
"I've been doing a lot of powerlifting… a lot of kettle bells, Russian kettle bells… and I've been doing a lot of boxing. I feel like boxing has been, my physical power, my one-punch knockout power, hasn't been the best, and my boxing technique hasn't been the best over the course of my career, so now I'm working on developing power and proper form. I feel like that hole that was in my game has been closed up, and I'm trying to take a weakness and turn it into my strength. I feel like that's what I've done."
READ MORE: 'I want to crush his confidence': Jon Jones targets 2 more victories against Daniel Cormier
Jones also spoke on the rumors that Gustafsson could be the first man up on his comeback.
The pair have history, first meeting in the main event of UFC 165 in September 2013 – a bout which Jones won via decision. Jones says the notion held by some that Gustafsson had got the better of him would further motivate him to face the Swede again – this time taking things "more seriously."
"I've been hearing about the possibility that Alexander Gustafsson will be the first person I fight when I come back, which I'm excited about," Jones said.
"A lot of people feel like he beat me the first time we fought, which didn't happen, it was close, but he didn't beat me.
"So Alexander Gustafsson is a possible first fight back, I'd love to fight him again and take him seriously this time. The first time I fought him, I wasn't living life the way a champion should be living life.
"I didn't train very hard for that fight, I'm not making excuses, but this is just the truth, I could have given it a lot more effort, I got fatigued after the first two rounds, which is something that never normally happens in my fights, so I feel like the next time I fight him, I will finish him."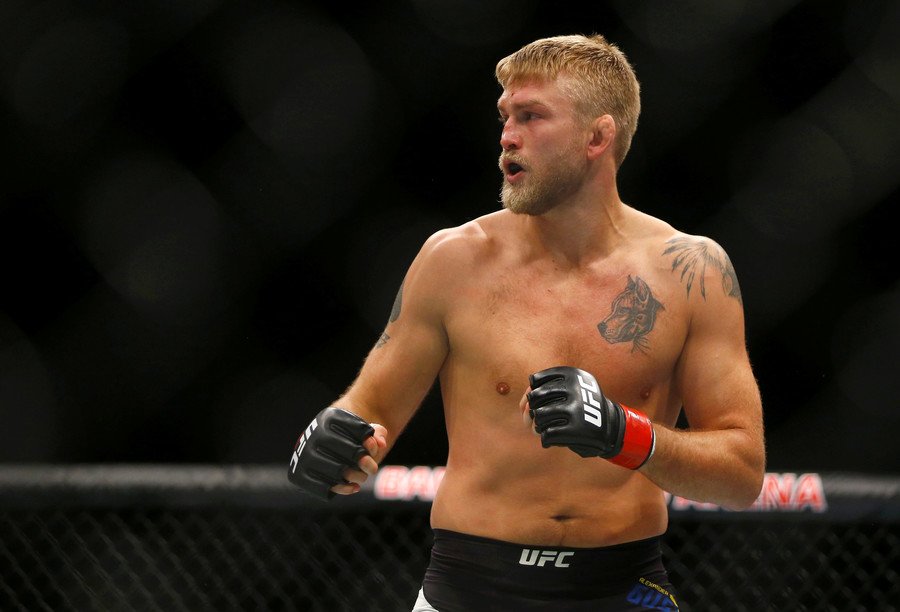 Jones' suspension after the Cormier fight was his second for doping violations, and was the latest in a long line of controversy that has followed him – both in and out of MMA.
The fighter, 31, touched on his current relationship with the UFC hierarchy – including Ari Emanuel, co-CEO of WME, the company which owns the UFC, and promotion president Dana White – something he sees as important to develop as he makes a return to the octagon.
"My relationship with the UFC is better than it's been in a long time. Me and Ari Emanuel have a very strong relationship, we talk on the phone at least once a month, sometimes he'll call me and say 'how are you doing, how are you feeling?', send me something for my family, things like that.
"I have the relationship with Ari that I always wanted to have with Lorenzo [Fertitta, former UFC CEO], Lorenzo was a great guy, but we just weren't close. Me and Ari, I feel like there's a different vibe between us, that I'm very grateful for and I'll do my best to try and keep.
"Me and Dana White, it's me and Dana White. We don't really talk much, but I'm looking to change my relationship with Dana, I really want to be close to him, and have that relationship where we hang out, we do things together, we talk on the phone, I think I wrote him recently on his son's birthday… so I want to take steps to develop a stronger relationship with the UFC.
READ MORE: 'He's an extraordinary liar, just like Sonnen': Jon Jones blasts UFC's Colby Covington (VIDEO)
"Fighting against the UFC while working with the UFC doesn't help you. Not being tight with your boss does no good, so I really want to change things and become close with the UFC and become a company guy."
When asked for his thoughts on what kind of shape the UFC would be in on his return – in particular the light heavyweight and heavyweight divisions – Jones said the promotion was "in a good place," but that his comeback would shake things up significantly.
"When I get back it's going to add a lot of excitement to the division. I think the UFC is in a good spot, I really do. Even the heavyweight division, you've got Francis Ngannou, you've got Derrick Lewis, you've Cain Velasquez in there, I think the heavyweight division looks a little more scary than the light heavyweight division at the moment.
"But I'll wake it up, I'll stir up some fire when I get back in there," vowed the fighter, who is 22-1 in MMA and 16-1 in the UFC.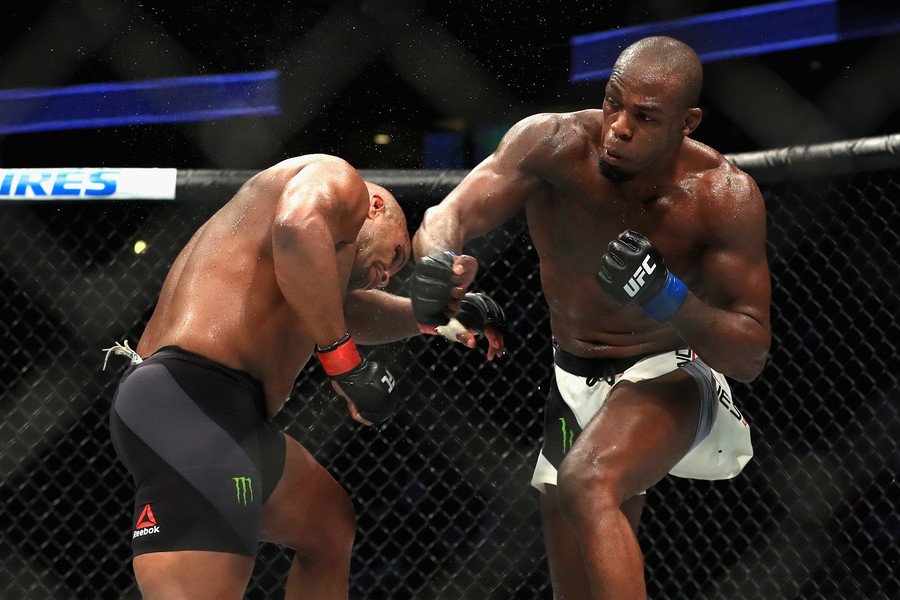 "I'm kind of in this space now where I feel like I don't really have things to prove in the cage. I just knocked out Daniel Cormier in my last fight, and some people consider him to be the best fighter that ever lived, so I don't really feel like I have that much to prove, as far as being a light heavyweight champion and defending that belt," Jones added
Jones also said he is prepared to take on considerable risks when he makes his return – and could even take his cue from MMA megastar Conor McGregor by looking at lucrative crossover fights.
"Right now my mindset is more about making money, even those big fights, you know, I watched Conor McGregor fight Floyd Mayweather, and it was high risk, high reward.
"There's a saying, 'scared money don't make money'. I gotta be brave when I get back in the game, and start challenging guys that I could possibly lose to, because that's what people want to see.
READ MORE: 'Who the f*** is that guy?': Conor McGregor's most brutal put-downs
"They want to see Jones versus Velasquez, they want to see Jones versus Ngannou, that's what people want to see, and that's where my mindset is – Jones versus Anthony Joshua, or Deontay Wilder, you know, that's what people want to see."
As part of the same interview, Jones also told RT Sport that he would ultimately like to hand Cormier two further defeats, ending his reign as only the second-ever man to hold titles in two weight classes in the UFC.
Cormier himself appeared to dismiss talk of a trilogy when commenting on the news of Jones' return, telling Fox Sports: "I've moved past that. I went about my business. I went and won another title. This guy, I guess now his suspension's up. So we'll see what happens."
It remains to be seen how things will pan out now that Jones' suspension term has been confirmed - but if it is anything like what MMA fans have seen up to this point, it promises to be an exhilarating ride.
You can share this story on social media: