'No. 1 bullsh*t people': Khabib, fellow fighters hit out at USADA after Jon Jones doping ruling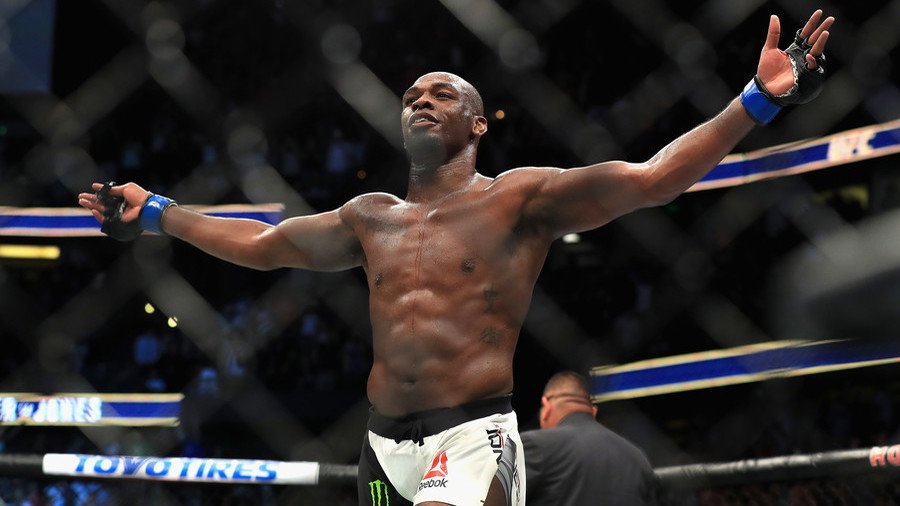 Jon Jones has been cleared for a return to the UFC after being handed a backdated 15-month suspension by the US anti-doping authorities, although the news has been met with a mixed response in the MMA world.
Jones will be eligible to return from October 28 after USADA announced that the 31-year-old US fighter had been given a 15-month ban for a positive drugs test in the lead-up to last year's bout at UFC 214 against Daniel Cormier.
'Comeback season begins now': Jon Jones cleared for UFC return after doping ruling
The suspension is Jones' second after he was banned for testing positive for a prohibited substance in 2016 – meaning he potentially faced a career-ending four-year ban for a second violation.
However, independent arbitrator Richard McLaren – well-known for his role in the Russian doping scandal – ruled that Jones had "not intentionally cheated" in taking a banned substance.
READ MORE: 'I want to crush his confidence': Jon Jones targets 2 more victories against Daniel Cormier (VIDEO)
Explaining the decision, McLaren said that Jones "has been humbled and humiliated by the experience but has learned from his misfortune," and that "he needs the opportunity to regain his dignity and self-esteem."
The fighter also reportedly provided "substantial assistance" to USADA in the investigation, which is said to have meant time was deducted from his suspension.
The news prompted Jones himself to proclaim that "comeback season begins now" – although others were less euphoric, feeling that the sentence was unduly lenient.
Russian lightweight champion Khabib Nurmagomedov pulled no punches in his assessment of the case.
Speaking on Fox Sports, Jones' great rival Cormier dismissed the idea of a trilogy with the returning fighter – while also hitting out at USADA, appearing to question the notion that Jones had "not intentionally cheated."
"Here's the deal, when it comes to USADA, they can't come to my house anymore at 6am. What's the point? They've been to my house 15 times. USADA, don't come to my house, you don't need to, I'm not going to fail a test, I'm not going to make any mistakes, I'm not going to have to sit up there and go, 'I'm serious this time guys, I promise I wasn't really trying to cheat.'
"It's never going to happen with me. Seventy times, 70 times since I started wrestling internationally and I have never made a mistake. It's not that hard. So even to be sitting here and doing this again shows that those guys are ridiculous," Cormier said.
UFC heavyweight Curtis Blaydes also questioned the decision, saying that USADA was "steadily losing respect in the fight community."
Some, however, were happier at the news of Jones' impending return to action, with Cuban middleweight Yoel Romero and welterweight Jorge Masvidal tweeting their congratulations.
It had been rumored that Jones could return for UFC 230 on November 3 at Madison Square Garden in New York, although UFC chief Dana White has ruled that out, saying that a 2019 comeback is more likely.
READ MORE: 'He's an extraordinary liar, just like Sonnen': Jon Jones blasts UFC's Colby Covington (VIDEO)
You can share this story on social media: