'I want to crush his confidence': Jon Jones targets 2 more victories against Daniel Cormier (VIDEO)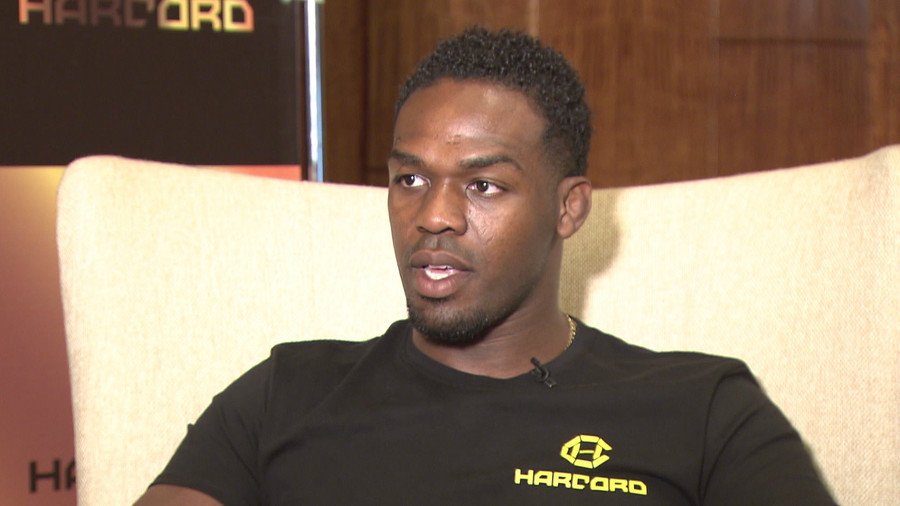 Former UFC light heavyweight champion Jon Jones says his goal is to relieve Daniel Cormier of the two world titles he holds before his rival retires from mixed martial arts next March.
Jones has had a lot of time on his hands lately. The former UFC light heavyweight champion, who is considered to be one of the most talented mixed martial artists ever, has fought just twice in the last three and a half years. The most recent of those bouts, a TKO victory to recapture the world title from Cormier, was ruled a no-contest after Jones was found to have trace amounts of performance-enhancing drugs in his system.
The world title was returned to Cormier following Jones' positive test.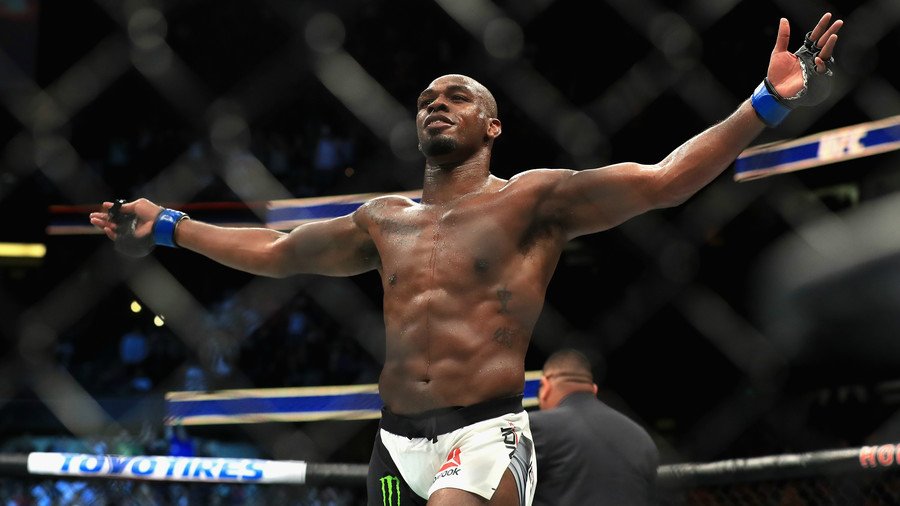 Nowadays, Jones, 31, is awaiting news of his return. His agent, Malki Kawa, has stated on several occasions in recent months that he expects his client to be cleared by the United States Anti-Doping Authority (USADA), the organization tasked with overseeing the UFC's drug-testing practices, but until that time comes Jones says he is just taking each day as it comes.
"As far as the whole steroid situation, I never did them," Jones said in an interview with RT.
"I do believe it was found in my system, a very small amount, metabolite, but I never intentionally took any performance enhancers and I've been working my tail off for the last year to try and prove that. Right now we are still waiting for what they are going to do," he added.
"I'm hoping for a reduced sentence from four years but I don't know what's going to happen, so I'm just staying faithful and trying to do the right things and just focusing on the things I can control while waiting."
The landscape in the Ultimate Fighting Championship has changed considerably since we last saw Jones compete. Cormier, the man he separated from his consciousness the last time Jones was in the octagon, became just the second fighter in history to hold world titles in two different weight classes simultaneously when he defeated Stipe Miocic in July – a fight which brought up mixed emotions for Jones.
"The night of that fight, I was confused," Jones explained.
"A part of me was upset at first. First, I was surprised. Then I became a little upset because Daniel Cormier was crowned the first heavyweight and light heavyweight champion and in my heart I know that Daniel Cormier is not the light heavyweight champion, so it bothered me at first.
"The next day after a few hours of being awake I realized I cannot be a hater. Someone else's success has nothing to do with me. What God has for Daniel Cormier is for Daniel Cormier and what he has for me is for me, and so I had to find a place in my heart to be happy for him.
ALSO ON RT SPORT: McGregor's mind games have already affected Khabib, says MMA analyst Robin Black (VIDEO)
"At the same time, I feel like when I come back into the game and get my light heavyweight championship back and become a heavyweight champion simultaneously, I feel like the fans will know that I'm truly the first heavyweight and light heavyweight champion."
Cormier's victory over Miocic came with significant addendum. Brock Lesnar, the former UFC champion who has lately been plying his trade in the WWE's squared circle, stormed into the ring to confront Cormier, and set up what will be a hugely lucrative bout between the two.
"That was part of the reason I was so angry that night [Cormier] won because, you know, Brock Lesnar coming in, it just put a cherry on top. I was like, 'Oh, now this on top of the fact that he has my belt?' But again, my time will come again but I have just got to be happy for him and let him achieve his own personal level of greatness."
READ MORE: 'I'm a huge fan of big cats': Jon Jones wrestles with baby tiger (VIDEO)
Cormier will turn 40 in March of next year and the UFC's double champion has stated that he will step away from the sport on the occasion of that particular birthday. He says he is targeting two more bouts before that time comes, a defense of each of his championships, and in an ideal world Jones wants to be his rival's opponent in each of those.
"Daniel Cormier is stating that he has better knockout power at heavyweight, [that] he's more dangerous at heavyweight. It's believable but I would have much stronger knockout power at heavyweight as well. I think it would be a nice little twist that the fans would love to see but my vision is fighting him at light heavyweight first.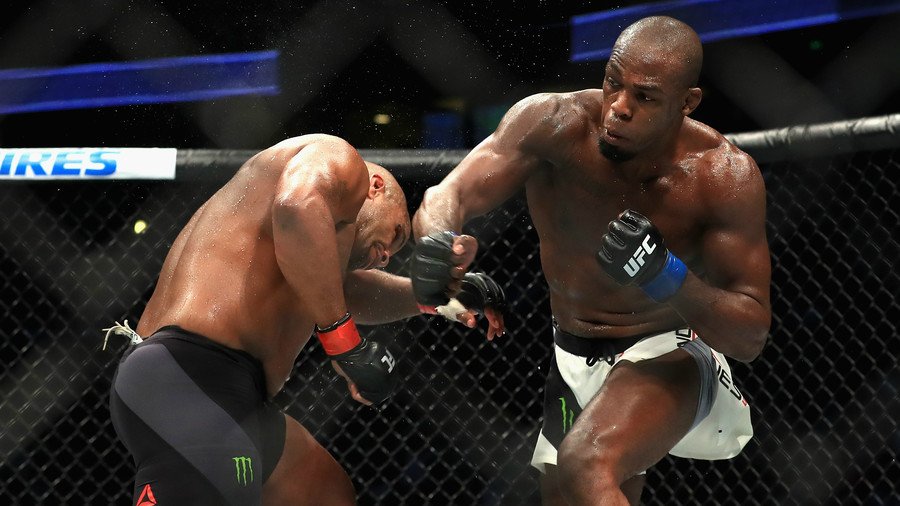 "I think that beating him a third time would really do something to his confidence. In his head, I feel like he thinks he can still beat me, especially because the fight was going fairly well until I knocked him out. I want to crush his confidence. I want to let him know that I'm going to be Cael Sanderson. Cael Sanderson is a wrestler who beat Daniel Cormier seven times and I'm going to be his Cael Sanderson.
"He said to me once, 'Jon Jones, I'll always be that kid in your bracket,' meaning he will always be in the same tournament as me. I'm sure he regrets that because we always see who ends up in the first place position when we go up against each other, but I want to break his will. I want to break the idea of him thinking he can beat me. I believe doing that at light heavyweight would be the smartest thing to do, for a third time.
ALSO ON RT SPORT: Mythbusting McGregor v Nurmagomedov: Khabib's keys to victory at UFC 229
"Leading into our fourth fight, a possible fourth fight for the heavyweight championship of the world, his confidence won't be in the right spot. It won't, and I think it will help me take that fourth victory over him and that heavyweight championship from him. I think I have his number.
"No matter how hard he trains, I train a little bit harder. I'm a little bit younger, a bit longer, a little cuter."
You can share this story on social media: