UFC's Jon Jones has license revoked for failing doping test
Published time: 28 Feb, 2018 16:28
Edited time: 11 Apr, 2018 13:57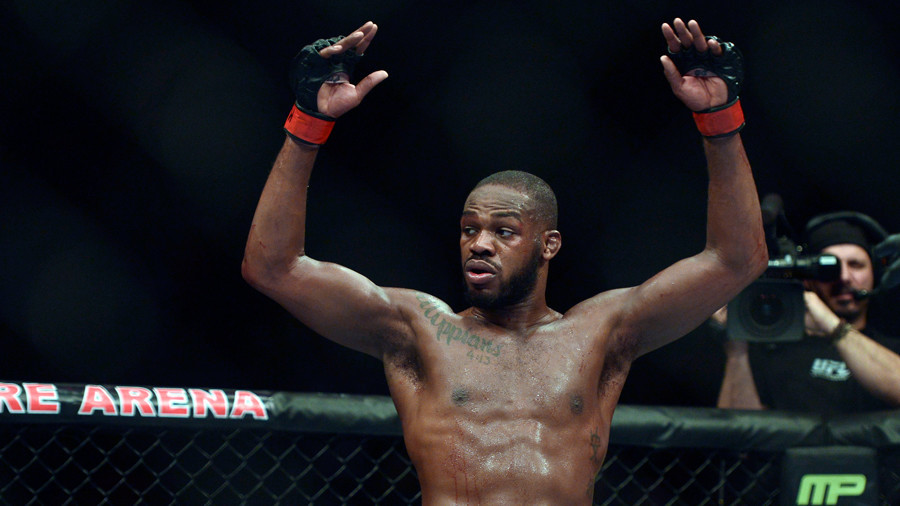 UFC star Jon Jones has been fined $205,000 and had his fighting license revoked. The California State Athletic Commission (CSAC) found Jones guilty of violating anti-doping rules by using the banned anabolic steroid turinabol.
Jones, 30, insisted the drug had accidentally entered his system prior to UFC 214, but has been banned from competition for one year. Jones won the UFC light heavyweight title against Daniel Cormier last summer, but as it was later revealed, he had failed an out-of-competition urine test carried out one day prior the fight.
The CSAC subsequently annulled Jones' victory after the results of his doping test were announced, and reinstated Cormier as its champion. During a hearing in California, Jones was criticized for his "flimsy" defense, failing to convince the CSAC commission which unanimously voted to ban the former UFC champion.
Nevertheless, the commission expressed its hope that the athlete will fight again as soon as possible.
"Mr. Jones, I want to see you fighting as soon as possible," CSAC chair John Cavelli said. "I hope you believe me. I hope you're listening to some of the things I've told you and the other commissioners. Think about the people around you and the things you're still doing. You are a unique, outstanding athlete. We want to see you in the cage as soon as possible. Come back to us."
This is the second drug violation of Jones' career. In 2016 he was forced to serve a one-year suspension after two banned anti-estrogenic agents were detected in his doping probe.
Jones argued that the banned substances were ingredients of a tainted sexual enhancement pill he had consumed. Jones also faces a maximum four year suspension from the United States Anti-Doping Agency (USADA), which discovered his failed test.