'UFC will come to Russia regardless of Khabib v Ferguson result' – Artem Lobov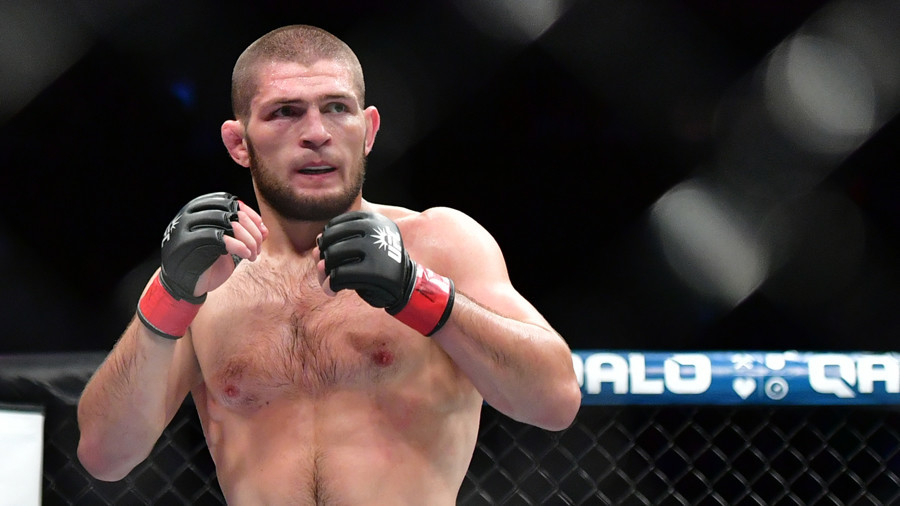 MMA veteran Artem Lobov believes that the result of the UFC lightweight championship bout between American Tony Ferguson and Russian Khabib Nurmagomedov won't affect the promoter's plans to host its first-ever event in Russia.
As soon as news emerged of the UFC's plans to host its first event on Russian soil, MMA fans and the media started speculating on who would headline the potential card in Moscow. One of the most obvious options seemed to be Russia's biggest UFC star, the undefeated Nurmagomedov, who is fighting for the lightweight championship belt against Ferguson at the beginning of April on the UFC 223 card in Brooklyn, New York.
READ MORE: First-ever UFC show in Russia booked for September in Moscow
Many also believe that a Nurmagomedov victory could become a key factor in the UFC's decision regarding the Moscow show, for which the promotion has already secured the Olympic Stadium in the Russian capital – adding, however, that it was a "strategic booking."
Lobov, meanwhile, says that the event should happen regardless of the Nurmagomedov-Ferguson outcome.
"I think UFC are going there (to Russia) regardless of what happens between Tony and Khabib, you know," the 31-year-old Dublin resident told RT Sport.
"They've been targeting Russia for a very long time, it's a big market. People in Russia love MMA, they love UFC, so I can see why they want to be in there. And for sure, for me it will be a great honor to be on that card."
As for the Ferguson-Nurmagomedov fight, Lobov says he's looking forward to a bout that has been "anticipated for a long time."
"It's the fight which I want to see, you know. It's a fight that has been anticipated for a long time, it was supposed to happen twice or three times before, but it didn't happen, so I just want to finally see that fight happen, and see who the best man is, you know. I just want to see a good fight."
READ MORE: 'I never lack motivation' – Artem Lobov speaks on 'decisive' fight at UFC 223
The pair are set to fight on April 7 in Brooklyn's Barclays Center, on a card that is expected to see a number of Russian fighters, including Lobov, who will face American Alex Caceres.