First-ever UFC show in Russia booked for September in Moscow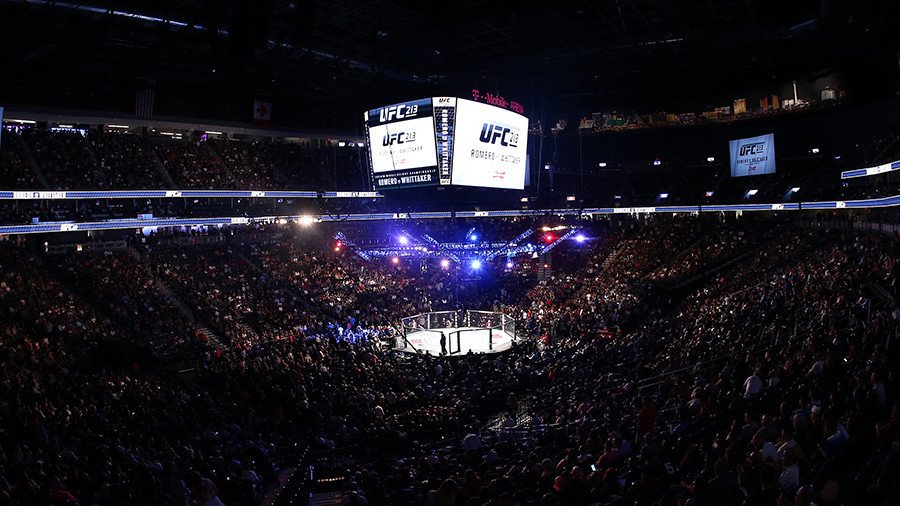 The first-ever UFC show in Russia is set to happen as early as September, as the event has already been scheduled in one of the biggest arenas in Moscow, RT Sport has learned from the venue.
Staff at Moscow's Olympiyskiy Stadium (Olympic Stadium), which has a capacity of up to 35,000 spectators, confirmed to RT Sport that a UFC show is booked at the venue for September 14 and 15.
The UFC has yet to announce the news, but the possibility of a show in Russia was first raised by the promotion's president, Dana White, at a press conference following the UFC 205 event at Madison Square Garden, New York, back in November 2016.
Russia's most popular fighter, undefeated lightweight Khabib Nurmagomedov, who was victorious on the UFC 205 card against Michael Johnson, has long been rumored to headline an event his home country.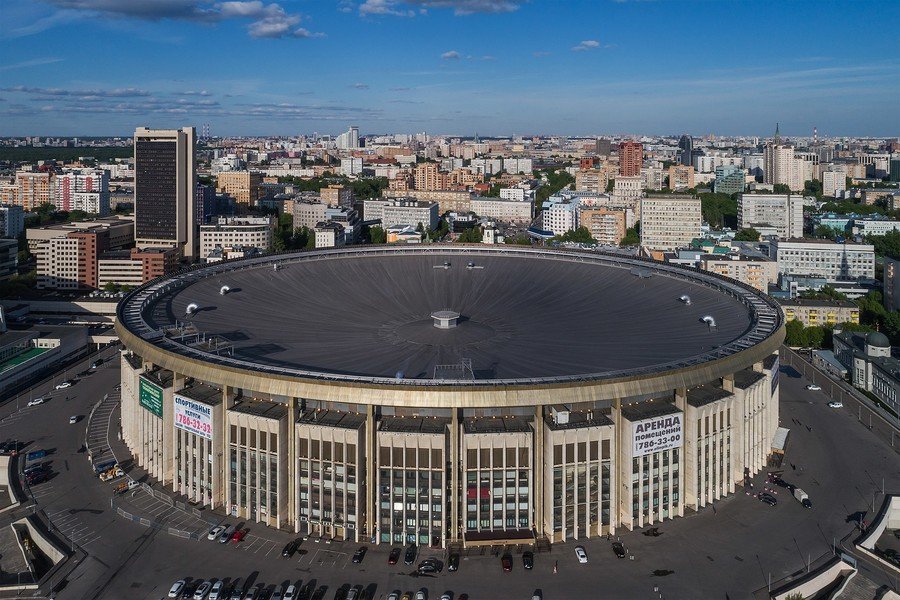 The possibility of a Moscow show was also earlier fueled by current lightweight champion Conor McGregor, who reportedly asked UFC chief White to organize a bout with the undefeated Nurmagomedov in Russia last summer.
"You know what Conor told me? He said, 'I want Khabib in Russia,'" White said in June, just two weeks after confirmation of McGregor's much-hyped boxing match with ring legend Floyd Mayweather.
The news of a Moscow event in September appears to bring the chance of a Nurmagomedov-McGregor matchup a step closer.
The Russian recently made a dominant comeback to the UFC octagon after a one-year break, beating one of the best strikers in the lightweight division, Brazil's Edson Barboza, via unanimous decision.
READ MORE: Khabib is back! Nurmagomedov beats Barboza at UFC 219
As the number two-ranked fighter in the lightweight division, Nurmagomedov appears to have only two fight options ahead of him: interim champion Tony Ferguson, and McGregor, who hasn't defended his belt since winning at UFC 205, where he beat Eddie Alvarez by way of technical knockout.
Although it's not clear if Nurmagomedov will take part in the planned Moscow event, the 29-year-old Dagestan native hinted at "big news" to come on his Instagram page two days ago.
It remains to be seen if a Nurmagomedov fight in Moscow will come to fruition, but Russian fight fans are certainly eager to see the world's largest MMA promotion in the country's capital, with a matchup against McGregor surely top of most people's list.
Following the news, RT Sport contacted Khabib's father and coach Abdulmanap Nurmagomedov for comment.
"Most likely, this event is going to be connected with us. We will fight in April first with Tony Ferguson, and then we will receive a date for a fight with McGregor," said Nurmagomedov senior, speaking by phone.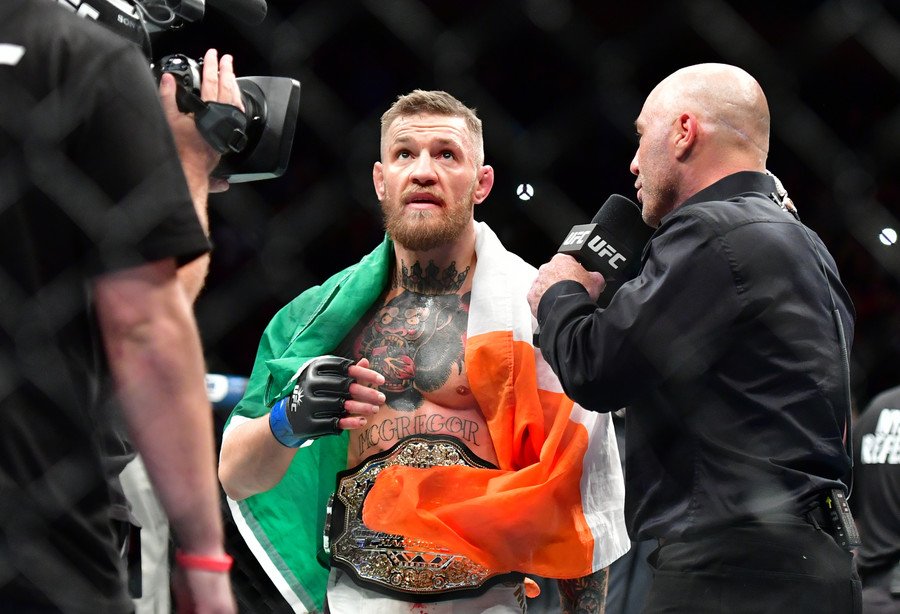 "Although I can't exclude the possibility they will make us wait for Ferguson until September, and there won't be an April fight. We have many good fighters who can fill the arena - Alexander Volkov, Gadzhimurad Antigulov, Mairbek Taisumov. Fans love Zabit Magomedsharipov now. Rustam Khabilov and Islam Makhachev can also join. Many (fighters) will want to perform both in the UFC and at home at the same time. Plus it's very interesting for (Russian) fans."
by Denis Geyko for RT Sport
You can share this story on social media: