Al-Qaeda seeks to unite Islamic Front ahead of US airstrikes in Syria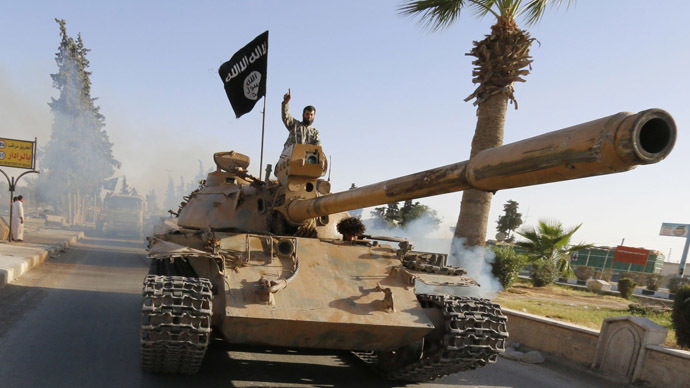 Al-Qaeda has urged militant groups in Iraq and Syria to put their differences aside and unite against a US coalition which will strike against the Islamic State (IS). There are reports that IS has gone underground following the US airstrike announcement.
Al-Qaeda in the Arabian Peninsula and Al-Qaeda in the Islamic Maghreb made a rare joint plea to jihadist organizations, which was posted online.
"Stop the infighting between you and stand as one rank against America's campaign and that of its satanic alliance that lies in wait for all of us, to break us stick by stick," they stated, according to Reuters.
The groups urged militant fighters and their supporters to "stop the campaigns of mutual slander, and direct the honest pens and swords against the head of infidelity, America, and its unjust aggressive alliance."
"In the face of this unjust crusaders' campaign, we have no choice but to stand in front of the hater of Islam and Muslims, the US and its allies, who are the real enemies of the Muslim world," said the statement by the Al-Qaeda groups.
IS, which was previously aligned with Al-Qaeda, has distanced itself from the organization in recent months. It has also engaged in battles with other Islamic militant groups in Syria amid the country's civil war, including the Nusra Front – which is backed by Al-Qaeda.
Since the summer, the Islamic State – formerly known as ISIS – has become the main militant group in Syria and Iraq, as it launched a major offensive capturing large swaths of territory.
Previously, Al-Qaeda even went as far as distancing itself from IS. In February, Al-Qaeda insisted in an online statement that IS was "not a branch of Al-Qaeda."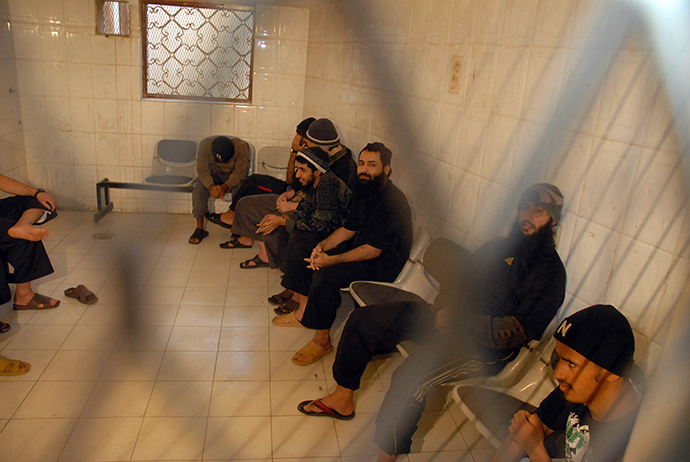 Documents which appeared following Osama bin Laden's death state that Al-Qaeda's former leader was uncomfortable with the extreme brutality of IS, and recommended that Al-Qaeda should cut all ties with the organization.
It has emerged that Al-Qaeda recently made an appeal to IS to release Alan Henning, a British hostage, on the grounds that he was an honest and upright aid worker who genuinely tried to ease the plight of suffering Muslims.
A local emir of Al-Nusra – Al-Qaeda's Syrian affiliate – paid a visit to his then-allies within IS several days after Henning was abducted. The emir reportedly challenged the IS militants who kidnapped Henning, arguing that their actions were "wrong under Islamic law" and "counter-productive," a US journalist alleged.
On Tuesday, US Defense Secretary Chuck Hagel said the US Central Command has a plan to take "targeted actions against ISIS safe havens in Syria," including striking infrastructure. Hagel also unveiled a plan to boost Iraqi forces by 1,600 US "military advisers."
The US will also train and equip 5,000 members of the Syrian opposition to fight IS militants.
Islamic State on the back foot?
It appears that the decision to conduct airstrikes has had an effect on IS.
Residents of the city of Raqqa in Syria, which is an IS stronghold, say the militants have begun moving equipment away from the area, since US President Barack Obama announced on September 11 that airstrikes could be expanded from Iraq to Syria.
One of IS's features had been its use of the internet. However, since September 11, the group has kept a low profile and has yet to comment on Obama's announcement in Paris that the US-led coalition could carry out airstrikes.
Washington has already launched airstrikes in northeastern Iraq, to help protect Kurdish fighters and Iraqi government troops. The move prompted IS militants to abandon heavy weaponry – making them easy targets for war planes – as they aimed to blend in with the local population.
Reports from Raqqa say IS has evacuated buildings it was using as offices, redeployed heavy weaponry, and moved fighters' families out of the city.
"They are trying to keep on the move," said one Raqqa resident, communicating via the internet and speaking on condition of anonymity due to safety fears. "They have sleeper cells everywhere," he added, according to Reuters.
However, it appears that IS has not gone completely underground, with apparent airstrikes imminent. The Syrian Observatory for Human Rights said the group shot down a Damascus government war plane near Raqqa using anti-aircraft guns.
IS brings with it a strict code of Islam that bans smoking and drinking and forces women to wear a full veil and stay at home.
In a statement, the group said that anyone who cooperates with President Bashar Assad's government will face death. It also pointed out that locals will see "the great difference" between Islamic State rule and that of the "oppressive secular government" – a reference to Assad. "Live joyfully and in plenty in an Islamic government," declares the document, which was obtained by the Syrian Observatory for Human Rights.
You can share this story on social media: