Syrian Air Force strike ISIS positions in Raqqa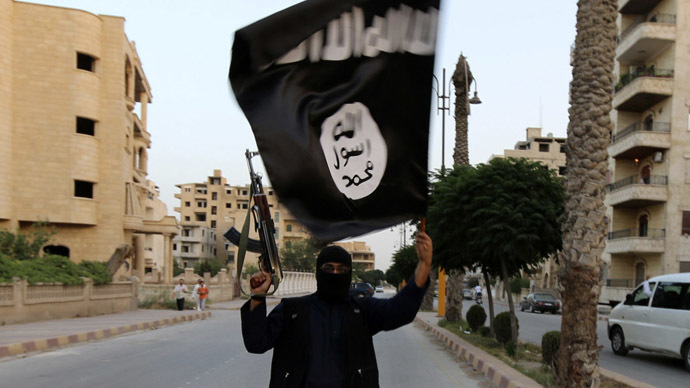 Syrian government forces carried out airstrikes against the Islamic State, killing at least 31 jihadists on Sunday. The moderate rebels are calling for US strikes, as in neighboring Iraq, saying the regime is not fighting the Islamic State hard enough.
At least 26 airstrikes targeting Islamic State (IS, formerly ISIS) positions in Syria were carried out on Sunday by government forces, Reuters reports, citing the Syrian Observatory for Human Rights.
"The regime carried out 13 raids on the city of Raqqa and 11 on the town of Tabqa in Raqqa province, killing at least 31 jihadists and wounding dozens of them," said the Britain-based NGO's head, Rami Abdel Rahman.
Calling the air raid the "most intensive" attack against the Islamic State since they gained ground in Syria, Rahman claimed the Syrian government only wants to "show the Americans that it is also capable of striking the IS."
"The regime strikes the IS where it is strong," Rahman said, cited by AFP, adding that in regions controlled by Western-backed 'moderate' rebels the government forces do not intervene in the conflict unless the Islamic State is getting the upper hand.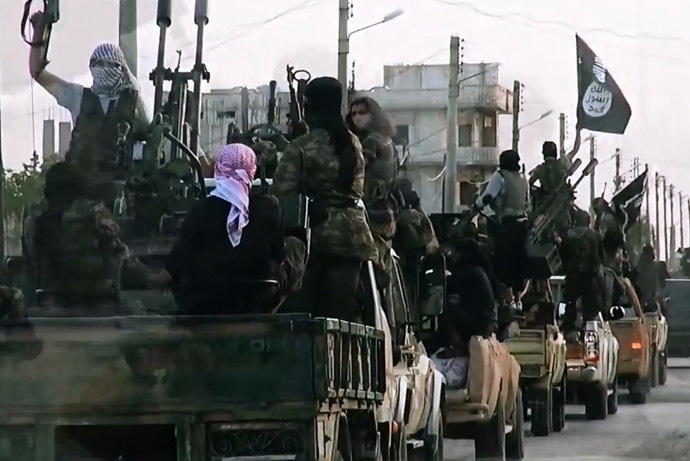 A resident in Raqqa told Reuters that Syrian military aircraft have repeatedly bombarded the Islamic State-controlled area over the last five days, confirming another 16 strikes on Saturday. He claimed, on condition of anonymity, that around 70 percent of the strikes hit civilian areas.
The Islamic State has occupied Raqqa province since February, after taking it from the rebels. Pushing further, IS fighters overran nearly a dozen towns and villages in Aleppo province this week, crushing what little resistance they encountered.
READ MORE:Syrian rebels call for Iraq-style US airstrikes against ISIS
The strike by the Assad government forces comes a day after the Syrian National Coalition opposition group urged the world, namely the US, to carry out airstrikes against Islamic State radicals in Syria. It also follows Saturday's reports that Islamists have killed 700 tribesmen in Syria's Deir al-Zour province over the past two weeks.
The Syrian army, mostly focused over the last 3 years on fighting a conglomerate of moderate Western-backed rebels, is now focusing on the Islamic State since the jihadists in June declared a "caliphate" straddling Syria and neighboring Iraq. The deadliest confrontation between Syrian forces and the Islamic State happened back in July, during the so-called battle for the Shaer gas field. In their mid-July raid the jihadists killed at least 270 soldiers and government workers, beheading many of them. However, on July 26, IS fighters were forced to retreat.
Meanwhile in Iraq, the group is being targeted by the United States protecting its interests and personnel and helping the government to stop IS advances. With US air support, the Kurdish forces were able to recapture Iraq's largest dam on Sunday from the militants who took it almost two weeks ago.
READ MORE:EU backs plans by member states to arm Kurds in Iraq
You can share this story on social media: