'Executions, amputations and lashings': ISIS commits war crimes in Syria, UN says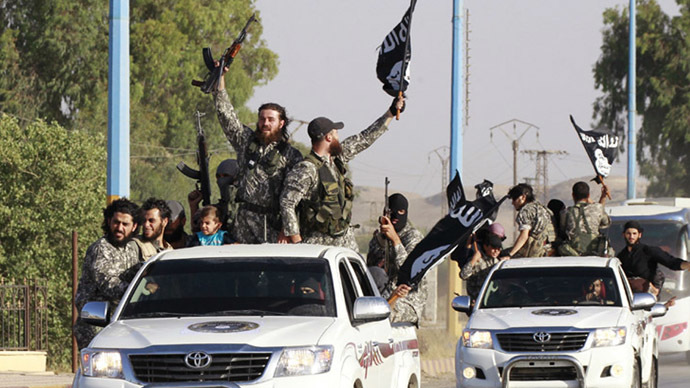 Both the Islamic State militants and the Syrian government have committed crimes against humanity during the civil war in Syria, a report by a special UN panel says.
The report, conducted by the Independent International Commission of Inquiry, accuses the Islamic State militants of "widespread and systematic attacks on the civilian population" in Syria.
"In areas of Syria under ISIS control, particularly in the north and northeast of the country, Fridays are regularly marked by executions, amputations and lashings in public squares," the four-member commission said in a statement. "Bodies of those killed are placed on display for several days, terrorizing the local population. Women have been lashed for not abiding by ISIS's dress code. In Ar-Raqqah, children as young as 10 are being recruited and trained at ISIS camps. ISIS has forcibly displaced Kurdish communities in northern Syria. Journalists and other media workers are systematically targeted."

The document said that civilians, including children, have been present at brutal executions, which "take the form of beheading or shooting in the head at close range."
Victims, who also include women and young people under 18, are usually accused of being affiliated with other armed groups, or of violating the ISIS criminal code, the report said.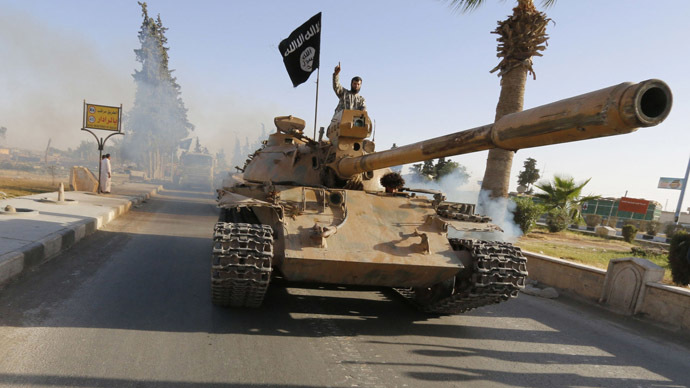 In an attempt to "to instil terror" among the people in areas they control, the jihadists place dead bodies "on public display, often on crucifixes, for up to three days," said the report, which was released in Geneva on Wednesday.
Crimes against humanity committed by the IS (formerly known as ISIS/ISIL) make the group a "clear and present danger to civilians, and particularly minorities, under its control in Syria and in the region," Paulo Pinheiro, chair of the panel, was cited as saying by Reuters.
"Violence has bled over the borders of the Syrian Arab Republic, with extremism fueling the conflict's heightened brutality," the report said.
The Islamic State is involved in warfare in Syria and neighboring Iraq, declaring a caliphate in parts of the two states under its control, which is governed by a harsh interpretation of Islamic sharia law.
The report also said that reasonable grounds exist to believe that chemical agents, likely chlorine, were used on Kafr Zeita, Al-Tamana'a and Tal Minnis in eight incidents within a 10-day period in April.
According to UN investigators, "reasonable grounds also exist to believe" that that those agents were dropped in barrel bombs from government helicopters flying overhead.
Victims and medical personnel described symptoms typical to chemical exposure, while witnesses spoke of chlorine-like smell immediately after the attacks, it said.
Assad's government is also blamed for "systematic torture and deaths of detainees" in Syrian prisons.
"Forced truces, a mark of the government's strategy of siege and bombardment, are often followed by mass arrests of men of fighting age, many of whom disappear," it said.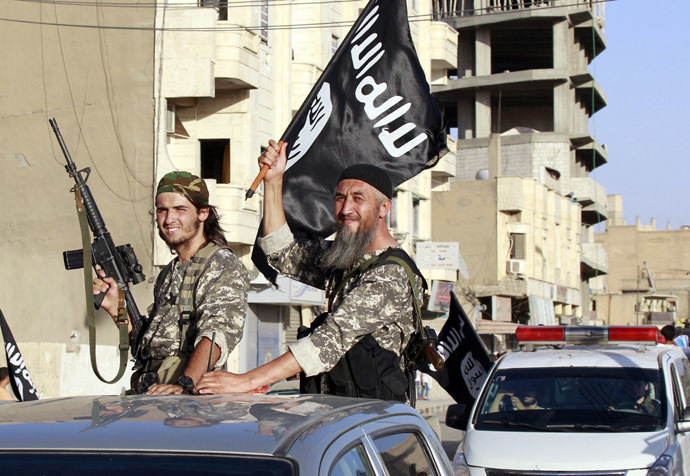 The UN report, the commission of inquiry's eighth since being set up three years ago, is based on 480 interviews and documentary evidence gathered by its team, which is trying to build a case for future criminal prosecution.
The investigators, including former UN crimes prosecutor Carla del Ponte, have put together four confidential lists of suspects, who they believe should face international prosecution.
In the report, they once again called on the UN Security Council to refer violations in Syria to the prosecutor of the International Criminal Court (ICC).
"Accountability must be part of any future settlement, if it is to result in an enduring peace. Too many lives have been lost and shattered," Pinheiro said.
According to UN estimates, the bloody civil war that has been raging in Syria since March 2011 has already cost the lives of over 190,000 people.
The conflict quickly degenerated from popular protests into an armed sectarian conflict, with the government battling against various opposition groups, including moderate Free Syrian Army and jihadist Al-Nusra Front.
The expansion of the Islamic State in Syria last year has seen it fighting not only against Assad's troops, but also its former Islamist allies.
You can share this story on social media: