Islamic State demands $6.6mn ransom for female American hostage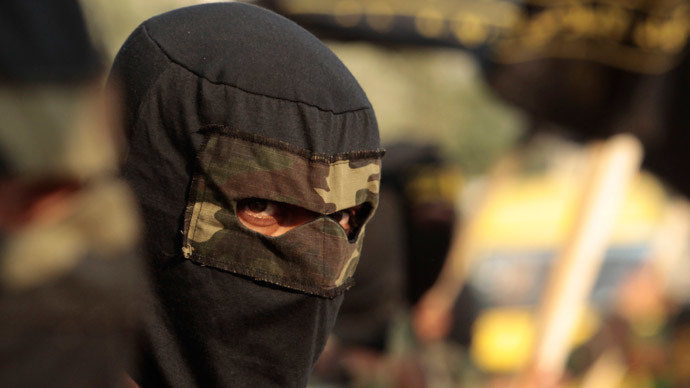 Islamic State militants are holding a third American hostage, a 26-year-old humanitarian worker kidnapped last year in Syria. The jihadist group is demanding a ransom of $6.6 million and the release of a Muslim woman from a US prison.
The kidnapped woman, whose family asked not to be identified, is the third of at least four Americans known to be held by Islamic State (IS, also known as ISIS), currently terrorizing large swaths of northern and western Iraq after years fighting in Syria's civil war.
American journalist James Foley, executed by IS militants, was the fourth hostage. Another known hostage, fellow journalist Steven Sotloff, was seen alive but under duress in the video footage that depicted Foley's decapitation.
IS is calling for $6.6 million in exchange for the American woman, ABC News reported, as well as the release from US custody of Aafia Siddiqui, convicted in 2010 of targeting US officials in Afghanistan.
Groups critical of US policy in the Middle East have regularly demanded the release of Siddiqui, an MIT-trained neuroscientist. But, seeking to distance themselves from IS, Siddiqui's family said via supporters that they were "very distraught" that Siddiqui was part of the ransom request.
"If the issue is true, we would like to state that our family does not have any connections to such groups or actions," Siddiqui's family wrote in a letter. "We believe in a struggle that is peaceful and dignified. Associating Aafia's name with acts of violence is against everything we are struggling for."
"While we deeply appreciate the sincere feelings of those who, like us, wish to see the freedom of our beloved Aafia, we cannot agree with a 'by any means necessary' approach to Aafia's freedom. Nor can we accept that someone else's daughter or sister suffer like Aafia is suffering," they added.
The Siddiqui family has been traumatized by the thoughts that someone else could be harmed in the name of Aafia," according to Mauri Saalakhan, of the Peace and Justice Foundation.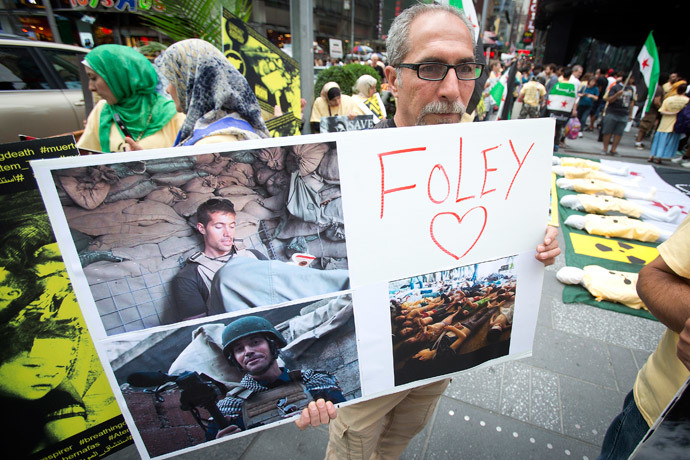 Saalakhan held a press conference Monday to speak on behalf of the Siddiqui family.
"They're opposed to it. In their letter to ISIS they made it very clear, this is not the way, these are not the conditions under which we want our loved ones released," Saalakhan said. "Nor did they want harm to come to anyone else's loved one in the name of Aafia… They conveyed that message loud and clear."
"The most important message that I could convey to ISIS or whoever it is that's holding these innocent people captive abroad is that at the end of the day, this type of approach in response to an injustice that you feel, is not only not the inappropriate way to go, but, properly understood, it is a violation of the tenets of the faith that we claim to believe in," Saalakhan said.
"We just have to do the right thing because it is the right thing, without any strings attached.. And the right thing would be to let this young woman go back to her family, go back to her life. And the right thing for America to do, for our government… would be to do the same with Dr. Aafia Siddiqui."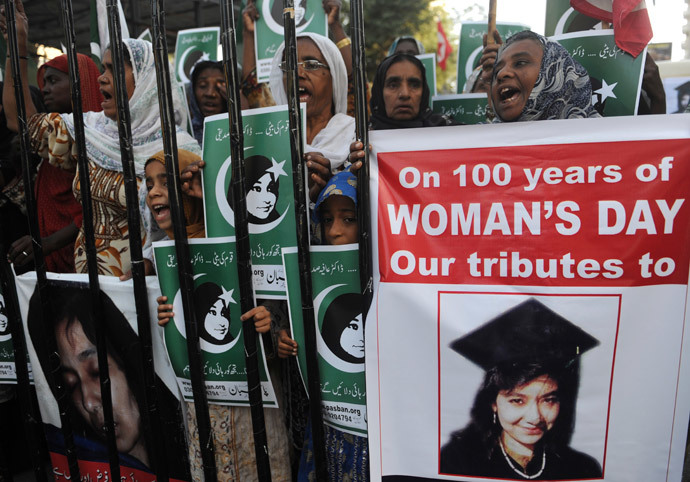 Saalakhan and a family friend of the kidnapped aid worker revealed the ransom demand and news of the American hostage to ABC News.
Meanwhile, American officials said Monday the United States is prepared to use a variety of options to weaken Islamic State, including airstrikes in Syria without Damascus' consent, if backed by regional and European partners.
"With Central Command, (General Martin Dempsey, chairman of the Joint Chiefs of Staff) is preparing options to address ISIS both in Iraq and Syria with a variety of military tools including airstrikes," Dempsey's spokesman, Col. Ed Thomas, confirmed on Monday.
"The bottom line is that our forces are well postured to partner with regional allies against ISIS," he added, stressing that a coalition of "capable regional and European partners" is needed to tackle the issue.
You can share this story on social media: