'How is this not racist?': CNN's Don Lemon shouts down guest, laughs at 'token negro' comment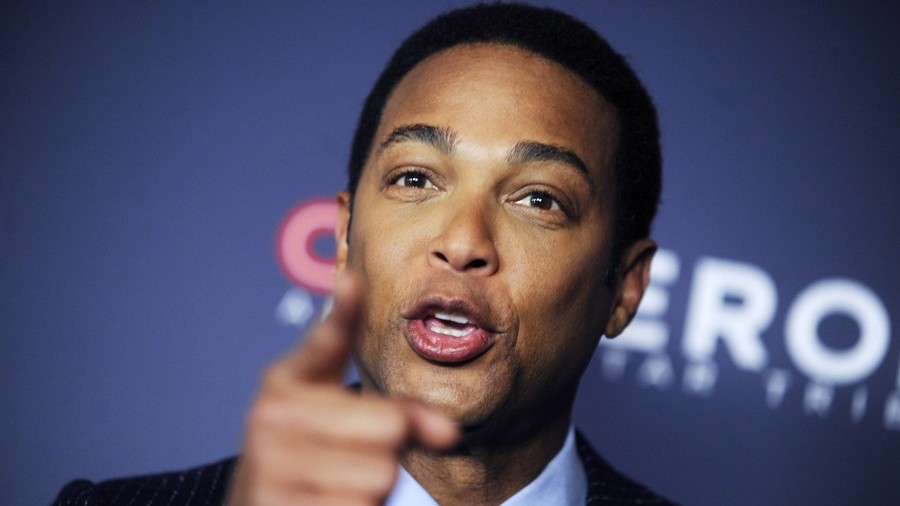 CNN anchor Don Lemon is in hot water after telling a contributor to "shut up" in a debate on anti-Trump violence and laughing along with another guest who called Trump-supporting rapper Kanye West a "token Negro."
Speaking on 'CNN Tonight' on Tuesday with network contributor and Daily Beast columnist Matt Lewis, Lemon became angry when Lewis suggested that the protesters that chased Senator Ted Cruz out of a restaurant two weeks ago and harassed Trump administration officials throughout the summer were a "mob."
The Tea Party – a fringe Republican group – "didn't hound people out of restaurants" Lewis argued. Lemon responded that protesters have the right to harass officials they don't like in restaurants and exercise their First Amendment rights wherever they want, before losing his patience when Lewis wouldn't back down on his definition of a "mob."
"Bring it on. Mind if I have a drink?" Lewis asked after a heated exchange.

"You can do whatever you want. You can leave the show if you want," Lemon replied.

"I'm not going to do that," Lewis said.

"Shut up and let me do it," Lemon said.
Lemon's exchange with Lewis drew some attention on Twitter, but not half as much as his later discussion with network commentators Bakari Sellers and Tara Setmayer did.
Lemon laughed along as Sellers quipped "Kanye West is what happens when Negroes don't read."
"Listen, black folks are about to trade Kanye West in the racial draft, okay?" Setmayer chimed in. "He's an attention whore like the president. He's all of a sudden now the model spokesperson; he's the token Negro of the Trump Administration," she added, before suggesting that the 21-time Grammy winning rapper needed to be "hospitalized."
Conservative Twitter was outraged.
"This is one of the most disgusting displays ever seen on TV," said director and producer Robby Starbuck, while college Republican leader Candace Owens asked what the response would be "if those words were ever uttered on Fox News."
This is one of the most disgusting displays ever seen on TV. This is beyond the pale even by @CNN's non-existent standards. @donlemon laughs while his regular guests call @kanyewest a "Negro who doesn't read" and a "Token Negro". This is CNN. Sickening. pic.twitter.com/sH1RLcGyxq

— Robby Starbuck (@robbystarbuck) October 10, 2018
How can any honest person not call this CNN segment racist?- "Kanye is what happens when negroes don't read"- Kanye is "token negro of the Trump administration"- "Black folks are about to trade Kanye West in the racial draft"- "Kanye's an attention whore, like the president" pic.twitter.com/rT6bQZwKmc

— Benny (@bennyjohnson) October 10, 2018
West has been relentlessly criticized by fellow Hollywood and music-biz celebrities since he emerged from a lengthy social media hiatus earlier this year as a full-blown supporter of President Trump. After being slammed for a Saturday Night Live speech criticizing the "one sided" liberal media and blasting the Democratic party for encouraging welfare dependence among black Americans, West once again disappeared from Twitter on Sunday.
He hasn't entirely vanished from the public eye however: the rapper is en route to the White House on Thursday for a lunch meeting with Trump and senior adviser Jared Kushner. The trio plan to talk criminal justice reform, and West plans on lobbying Trump to bring more manufacturing jobs to his native Chicago. The meetings have fuelled speculation, some serious, some joking, that West plans on getting more deeply involved with politics.
If you like this story, share it with a friend!
You can share this story on social media: