CNN reporter admits use of 'ignorant' gay slur as offensive tweets resurface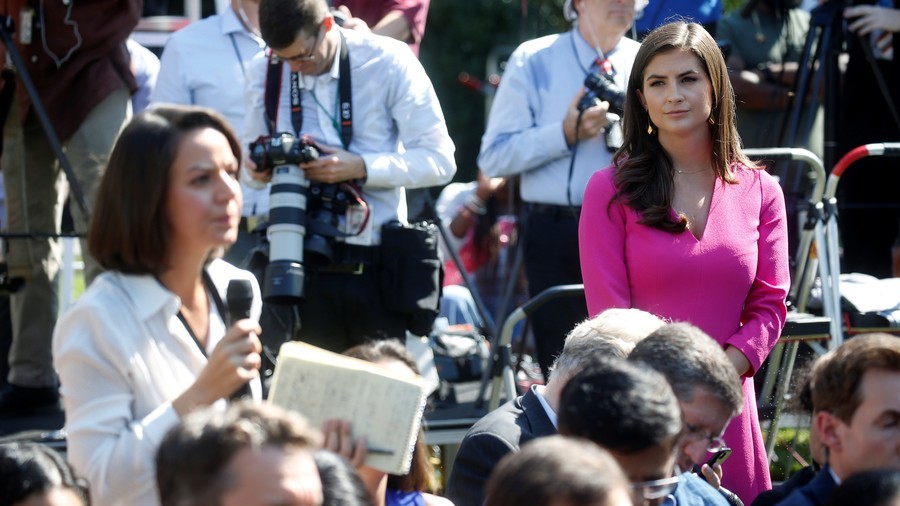 CNN White House correspondent Kaitlan Collins has apologized for homophobic tweets she sent back in her college days after the deleted messages resurfaced online.
Collins, who routinely features on CNN with updates coming from the Trump administration, sent the offensive tweets in 2011.
They appear to have resurfaced via a Twitter page belonging to the Log Cabin Republicans, an organization which describes itself as the US' "largest organization representing LGBT conservatives."
One of the offending tweets sees the journalist use a homophobic slur, while in another Collins tells a friend she is unsure if she wants to room with a lesbian.
Collins, a former Daily Caller journalist who graduated from the University of Alabama, said she sent the messages to friends while she was in college.
Apologizing for the historic tweets, Collins admitted to using "ignorant language."
"It was immature but it doesn't represent the way I feel at all. I regret it and apologize," she said.
The re-emerging tweets have seen Collins come in for considerable flack.
However, others online have supported the news network reporter, urging her not to be disheartened by the furor.
Long forgotten social media posts have come back to bite a number of high profile celebrities in recent years. Earlier this year, Atlanta Braves pitcher Sean Newcomb said he regretted homophobic tweets dating back to 2012.
UK rapper Stormzy was also previously caught up in a similar scandal when screenshots appeared of old messages he sent on Twitter containing the word f****t and its shorter derivative.
"I said some foul and offensive things whilst tweeting years ago at a time when I was young and proudly ignorant. Very hurtful and discriminative views that I've unlearned as I've grown up and become a man," the artist said, apologizing in 2017.
Like this story? Share it with a friend!
You can share this story on social media: