'Resistance' poster-boy Avenatti is picking a literal fight with Donald Trump Jr.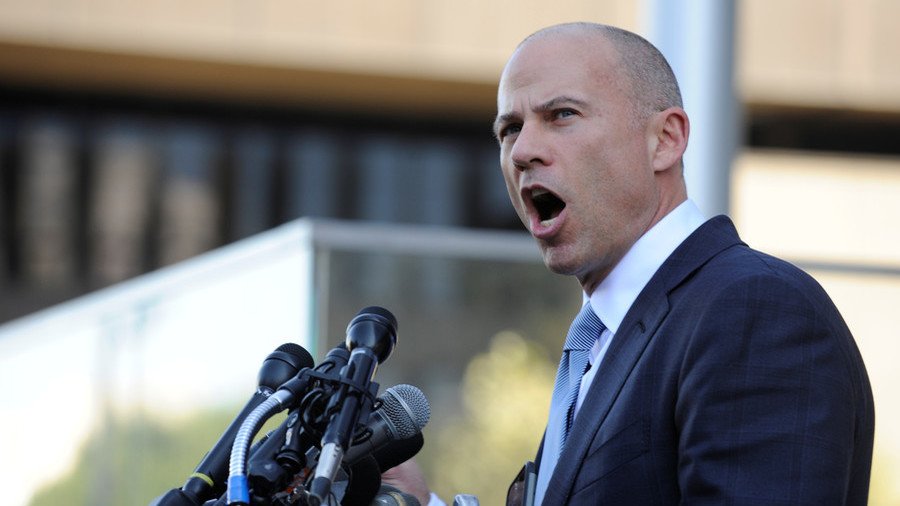 Abrasive attorney Michael Avenatti may soon have the opportunity to do what every Democrat dreams of doing: taking a swing at Donald Trump.
During a lunch date with MSNBC reporter Dylan Byers, Avenatti proposed a three-round MMA fight with Trump Jr. for charity. In a later tweet, he clarified that his half of the proceeds would be split between the Rape, Abuse, and Incest National Network (RAINN) and rebuilding Puerto Rico.
My portion of the proceeds from the fight will be split 50% to rebuilding Puerto Rico and 50% to @RAINN. Just waiting on Bif to confirm. #Basta

— Michael Avenatti (@MichaelAvenatti) October 9, 2018
Avenatti hopes to capitalize on the rage generated by Brett Kavanaugh's confirmation to the Supreme Court despite claims of sexual assault against him from multiple women. Avenatti was front and center in the scandal, representing Julie Swetnick, the third woman to accuse Kavanaugh.
Swetnick's allegations received less media attention than those of Christine Blasey Ford, whose claims of attempted rape at a drunken high school party sparked an FBI investigation and nearly derailed Kavanaugh's candidacy. Swetnick, on the other hand, claimed she'd seen Kavanaugh and his friends drug and gang-rape girls on over ten separate occasions before finally falling victim to him herself.
Thousands of people turned out to protest in Washington, DC in the runup to the Saturday confirmation vote, which had been postponed multiple times as Blasey Ford's story was investigated. On Thursday, 302 people were arrested for acts of civil disobedience including "crowding, obstructing, or incommoding" – and at least 164 more were detained on Saturday for similar charges.
"Civil" is no longer cutting it for some Democrats, however. Hillary Clinton told CNN on Tuesday, "you cannot be civil" and called for Democrats to be "tougher" with their opponents.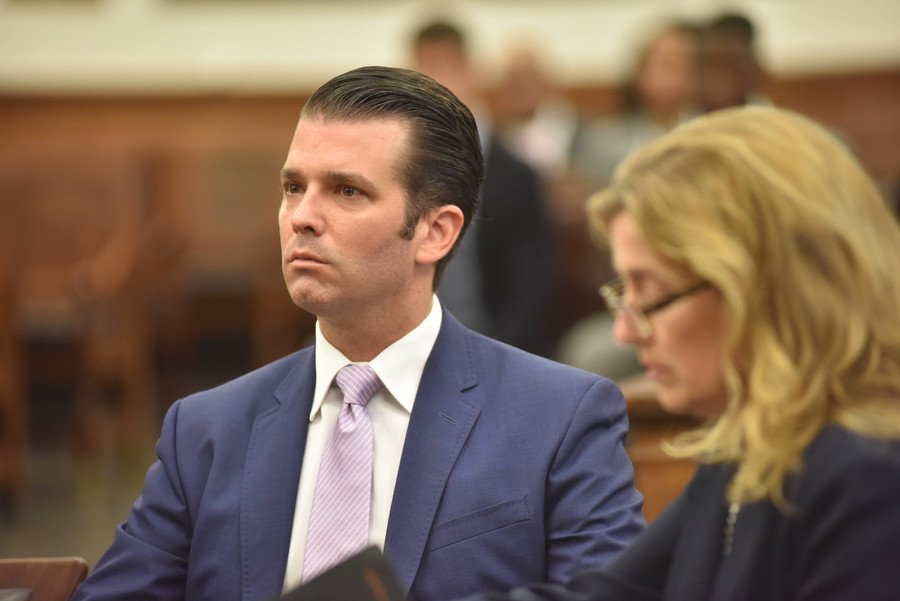 And what could be less civil than punching the president's son in the face in order to stretch your 15 minutes of fame a little longer?
Avenatti earned the epithet "creepy porn lawyer" for his media-saturating representation of adult film star Stormy Daniels in her lawsuit against the president.
While representing Daniels, Avenatti made more appearances on CNN than any other guest in the network's history. He parlayed the lawsuit into a possible 2020 presidential run, though he qualified the attention-getting stunt by saying he'd only run against Trump.
Avenatti can't publicly threaten to punch the president without bringing down the wrath of the secret service, but Democrats understand the value of a surrogate – they'll settle for watching him punch the president's son. That is, if Trump Jr. accepts the challenge - which he hasn't as of late Tuesday.
It's debatable whether the country is as divided as the media claims, but there's no denying the Kavanaugh case polarized communities. Hey, it beats civil war.
If you like this story, share it with a friend!
You can share this story on social media: