Joe Rogan says he heard Dillon Danis 'absolutely provoking & insulting Khabib' before their brawl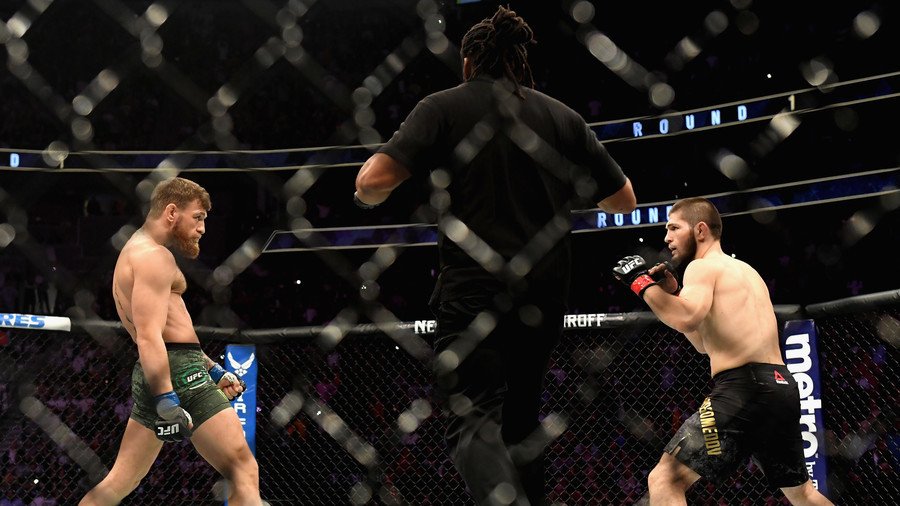 Radio host Joe Rogan, who was cageside at UFC 229, says Dillon Danis, a member of Conor McGregor's fight team, was taunting Khabib Nurmagomedov, before the Russian lost his cool, and leaped out of the octagon to attack him.
"Dillon was absolutely insulting Khabib, saying something to him and provoking him and then Khabib just jumped over the cage and attacked him," Rogan, the presenter of the Joe Rogan Experience said on-air in the hours after the chaotic denouement to the title fight. "I couldn't believe my eyes. I thought Khabib was just going to jump to the top of the cage and say 'F*** you'."
The excess adrenaline in Khabib's veins after he dispatched McGregor in a fourth-round submission to retain his unbeaten record, may cost him his UFC Lightweight title, and temporarily his license for future fights in Nevada.
"This is horrible. This is the nastiest thing I've ever seen," said Rogan. "Attacking someone in the crowd is so stupid and so unnecessary and so foolish after such a spectacular victory."
But why was Danis, a Brazilian jiu jitsu champ, with one MMA fight to his name, able to get under his skin, once the master provocateur, McGregor lay vanquished on the floor?
Danis says that their bad blood runs nearly a decade, when Khabib was training in New Jersey gym that the US fighter also frequented.
There, the two developed "a bit of a beef" due to the Russian's supposed lack of respect for jiu jitsu, which carried into the current camp, during which Danis claimed he could overpower Khabib.
But in his press conference, Khabib revealed that he had been driven to distraction by McGregor's over-the-line insults about his religion, family and country, and did not focus on Danis.
You can share this story on social media: