Trump imposes tariffs of 25% on steel imports and 10% on imported aluminum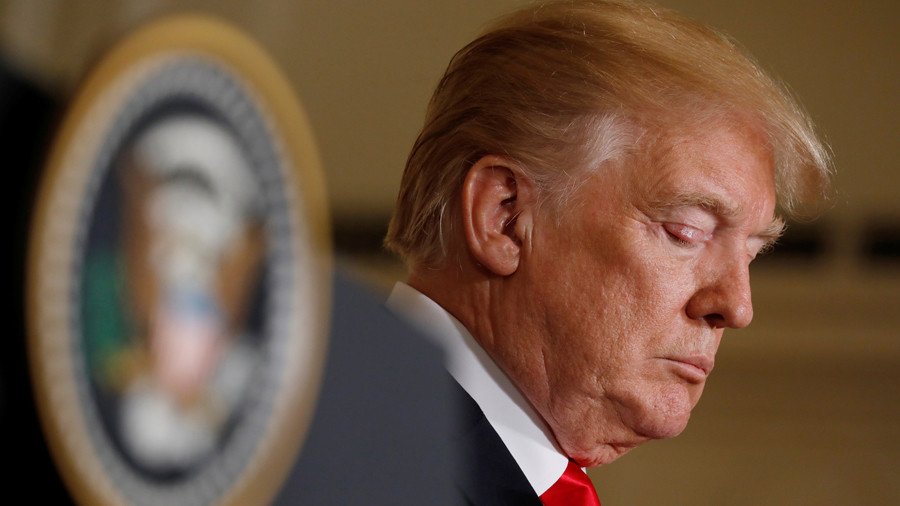 The US will impose a 25 percent tariff on steel imports and 10 percent tariff on aluminum imports next week, President Donald Trump has announced. Economists have warned this could hurt other industries and worsen trade relations.
"We're gonna build our steel industry back. We're gonna build our aluminum industry back," Trump said in a White House listening session with industry executives on Thursday. The tariffs will be in effect indefinitely.
"What's been allowed to go on for decades is disgraceful," Trump said, adding that without being able to make aluminum and steel, "you almost don't have much of a country," especially the defense industry.
Our Steel and Aluminum industries (and many others) have been decimated by decades of unfair trade and bad policy with countries from around the world. We must not let our country, companies and workers be taken advantage of any longer. We want free, fair and SMART TRADE!

— Donald J. Trump (@realDonaldTrump) March 1, 2018
Aluminum and steel industry executives complained about "capital depletion" and argued for a "level playing field" with foreign competitors.
Trump cited the success of the recently imposed tariffs on solar panels and washing machines, which have impacted Chinese and South Korean manufacturers. The January decision slapped a 50 percent tariff on large washing machines for three years and a 30 percent tariff on solar panels over four years. Seoul and Beijing have condemned the decision and said they would file a complaint with the World Trade Organization (WTO).
"I don't blame other countries" for taking advantage of bad trade deals made by the US, Trump said on Thursday. "The NAFTA deal was a disaster for our country," he said, referring to the North American Free Trade Agreement negotiated under Bill Clinton, which has been in effect since 1994.
"The WTO has been a disaster for this country," Trump added, crediting the organization that came into being in 1995 with China's economic rise at the expense of the US.
China has indicated it might retaliate against US steel and aluminum tariffs by imposing dues on US agricultural imports, such as soybeans, Reuters reports.
The Trump administration's efforts to renegotiate trade deals and protect US industries by imposing tariffs has sparked fears of trade wars with China, as well as closer to home. In September, Trump imposed a 220 percent tariff of Canadian-made Bombardier jets, claiming that Ottawa was unfairly subsidizing the airplane maker.
Last month, Canada filed a 32-page complaint to the WTO, accusing Washington of misusing tariffs. In addition to a tariff on Canadian lumber, Ottawa's complaint lists 200 more instances of alleged US trade misconduct affecting other WTO members. The move came amid the US efforts to renegotiate NAFTA.
Thursday's meeting follows Trump's announcement on Monday that he wants to bring the steel industry back into the US.
"If that takes tariffs, let it take tariffs, OK? Maybe it will cost a little bit more, but we'll have jobs," he said.
Industries that rely on steel have been opposed to tariffs, pointing out that they would result in higher prices. Products that use aluminum and steel, such as beer cans, baseball bats and cars, are likely to get more expensive. The Dow Jones Industrial Average reacted to the announcement by taking a 500-point plunge.
The US currently imports about a third of the steel used by industry, and more than 90 percent of the aluminum.
The economist network Econofact has argued that the loss of jobs in the US steel industry was not related to Chinese imports, but increases in productivity and automation, according to Reuters. This would mean that tariffs would not result in major job gains, while about 2 million jobs in industries that rely on steel might be adversely affected, the economists said.
Think your friends would be interested? Share this story!
You can share this story on social media: