US & China on brink of trade war, warns Goldman Sachs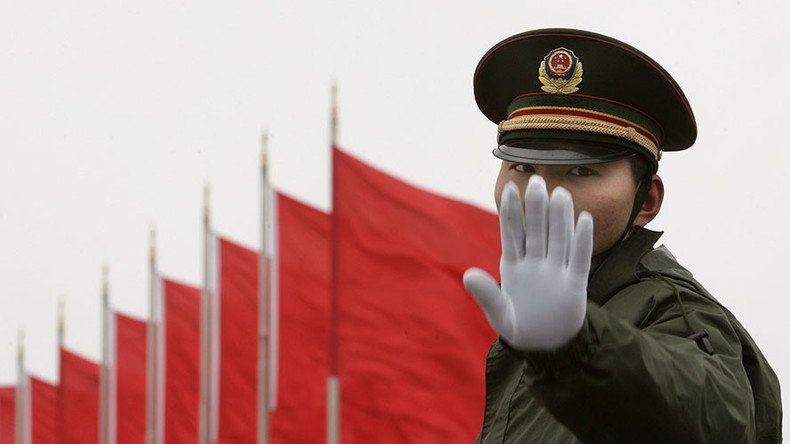 The risk of an escalating trade war between the world's two biggest economies – the US and China - is growing fast, warn analysts from Goldman Sachs as cited by Business Insider.
Goldman's Andrew Tilton and Alec Phillips said in a note to clients they saw "little reason to believe" US President Donald Trump would back down on imposing restrictions on Chinese imports such as steel and machinery.
Trump has repeatedly criticized China's trade practices and threatened to impose punitive tariffs on the country's imports. He argued many Chinese policies were unfair, pointing to Beijing's currency manipulation, theft of trade secrets, hacking, lax labor and environmental regulations.
Trump's trade advisor Peter Navarro, a hard-line critic of China, has recently proposed a blanket 45 percent tariff on all Chinese-made goods.
"We believe the Trump administration is likely to make an announcement on China's currency policy and impose unilateral tariffs on a number of products," Goldman analysts said. "In general, we expect this administration to be much more active in using existing 'trade enforcement' tools than recent administrations."
They added, however, that in the near-term Trump's administration activity "is likely to be limited to targeted actions, with blanket tariffs held out as an additional tool that might be used later."
READ MORE: 'If trade stops, war starts,' warns Alibaba founder Jack Ma
In an interview with Goldman Sachs, Chinese trade expert Tu Xinqan said a 45 percent tariff plan would start a full-blown trade war almost instantly.
"Of course, if a 45 percent tariff were imposed, it would trigger a trade war. China would definitely retaliate and would likely go above and beyond the US measures, potentially imposing tariffs as high as 80- 90 percent on imports from the US," he said.
Last month China's state-run Global Times newspaper warned that US business could be targeted for retaliation in any trade war ushered in by President Trump. It said that as the United States has the stronger economy, China may suffer more once a trade war starts, but China "will take the US on to the end."
China's Commerce Ministry spokesman Sun Jiwen said Beijing is willing to work with the new US administration to promote a healthy development of commercial ties.
"Both sides benefit with cooperation, and both are hurt with conflict," he said.
You can share this story on social media: