Bank of America warns US-China tension puts global economy at risk in 2017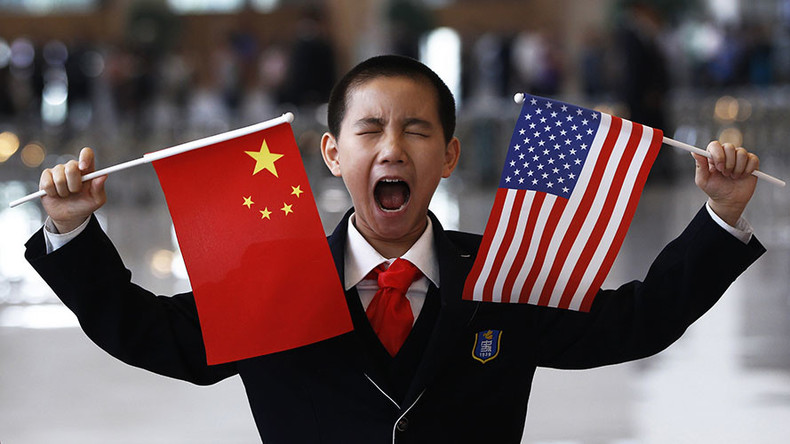 An escalation of trade tension between the world's two biggest economies –the US and China – could become one of the major threats to the global economy this year, according to Bank of America Merrill Lynch (BofAML).
In a report, the bank said the relationship is crucial for the world economy as the two countries have the most power to move global markets. This relationship could be tested in the coming months, depending on US President-elect Donald Trump's agenda, BofAML added.
"It remains to be seen whether the incoming US administration will name China a currency manipulator," analysts at BofAML said.
Trump has repeatedly argued many Chinese policies are unfair, pointing to Beijing's currency manipulation, theft of trade secrets, hacking, lax labor and environmental regulations. He accused China of taking American jobs and depressing wages.
During his election campaign, Trump accused China of manipulating its currency to give its exports an advantage over US-made goods. He threatened to slap a tariff of up to 45 percent on Chinese imports.
In December, President-elect Trump established the White House National Trade Council, to be led by Peter Navarro, who's a hard-line critic of China.
READ MORE: China braced to see if Trump campaign rhetoric translates into action
"Invoking the law would trigger a year of 'enhanced bilateral engagement, ' and if Trump deems the results as inadequate he can impose a number of relative modest trade restrictions," Bank of America's analysts said.
They added that both sides could impose considerable economic and "financial pain on the other (and the rest of the world); however, it is not clear how much each is willing to offer."
According to the report, China could potentially agree to make some small concessions.
"We could imagine China agreeing to tighten its environmental rules since it seems increasingly in their self-interest and they are already trying to prevent weakness in their currency, but other concessions could prove hard to come by," said Ethan Harris, head of global economics at BofAML.


You can share this story on social media: