China braced to see if Trump campaign rhetoric translates into action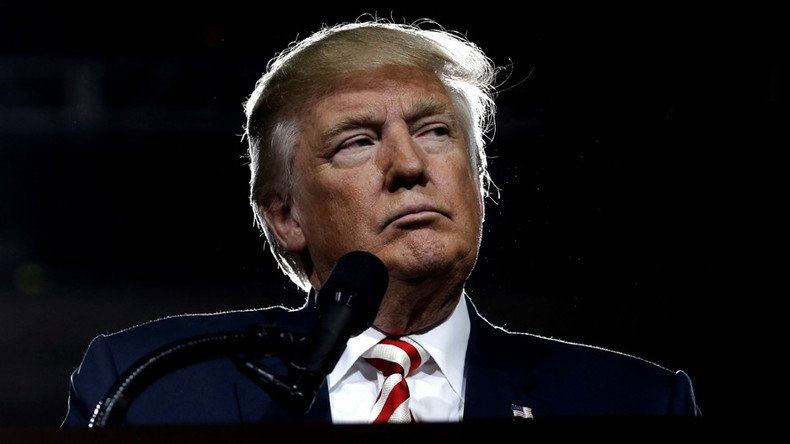 Beijing is apparently waiting to see if Donald Trump's headline-grabbing anti-Chinese campaign rhetoric actually translates into policies once he occupies the White House. Official Chinese media warned the US president-elect against isolationism and interventionism.
During his campaign, President-elect Donald Trump often targeted the policies of the Chinese government, blaming them for the loss of jobs in America. He pledged to designate China a national currency manipulator on his first day in office, and said he would impose a 45 percent tariff on all imports from China.
After the Republican secured his position as America's next leader, Chinese media warned him against delivering on these promises while expressing hope that in practice he would prove to be a pragmatist in foreign policy.
Hillary Clinton was widely perceived in China as being more hawkish than her rival, Reuters reports. But Trump is feared to be unpredictable, with the potential to send Asia-Pacific into turmoil and pose a challenge for stability-focused Beijing.
"History has proven that US overseas military interventionism causes them to pay disastrous political and economic costs," a commentary published by the Chinese Xinhua news agency said.
It added that historically, isolationism played a disastrous role for the US during the Great Depression, accelerating the economic crisis.
Another Xinhua publication called for a balanced relationship between the US and China during Trump's administration. The countries should work together to "build a new model of major power relations," it said.
Earlier, economists on both sides of the Pacific warned that if Trump were to start a trade war against China, Beijing would retaliate and both countries would suffer.
"Any type of protectionist policy pursued will be a double-edged sword," Ruan Zongze, a former Chinese diplomat now with the China Institute of International Studies, a think-tank affiliated with the Foreign Ministry, told Reuters. "I think he will be very careful about this."
"Isolating or penalizing China will not serve America's interests," James Zimmerman, the head of the American Chamber of Commerce in China and a prominent Clinton backer, said in a statement, adding that "talking tough is a lot easier than thinking tough and making tough decisions, which is what presidents actually have to do."
READ MORE: 'Our rules, not China's': Obama invokes Beijing threat in defense of TPP trade deal

Some of Trump's rhetoric may be viewed favorably in China, particularly his attitude to the Trans-Pacific Partnership (TPP), a trade deal for the Asia-Pacific championed by the Obama administration as a vehicle for setting America's trade rules for the region. Trump called it a "disaster" and vowed to veto it. The TPP excludes China.
Chinese officials said on Thursday that Beijing would seek support for a China-led alternative during the Asia-Pacific Economic Cooperation (APEC) summit in Peru next week.
"Trade and investment protectionism is rearing its head, and Asia-Pacific faces insufficient momentum for internal growth, and difficulties in advancing reforms," said Chinese Vice Foreign Minister Li Baodong.
"China believes we should set a new and very practical working plan, to positively respond to the expectations of industry, and sustain momentum and establish a free trade area in Asia-Pacific at an early date," he said.
Beijing also said it was waiting for Trump's comment on other issues of US foreign policy relating to Asia, like the deployment of anti-ballistic missile systems in South Korea, a move perceived as hostile towards China in Beijing.
During his campaign, Trump lashed out at nations which he sees as freeloading on American security guaranties, which may indicate a reduction in the US military presence in Asia. On the other hand, he said he would not object to a nuclear Japan, which would tip the balance of power in the region and pose a new challenge to China.
You can share this story on social media: