S. Korea takes legal action against United States over 'excessive' tariffs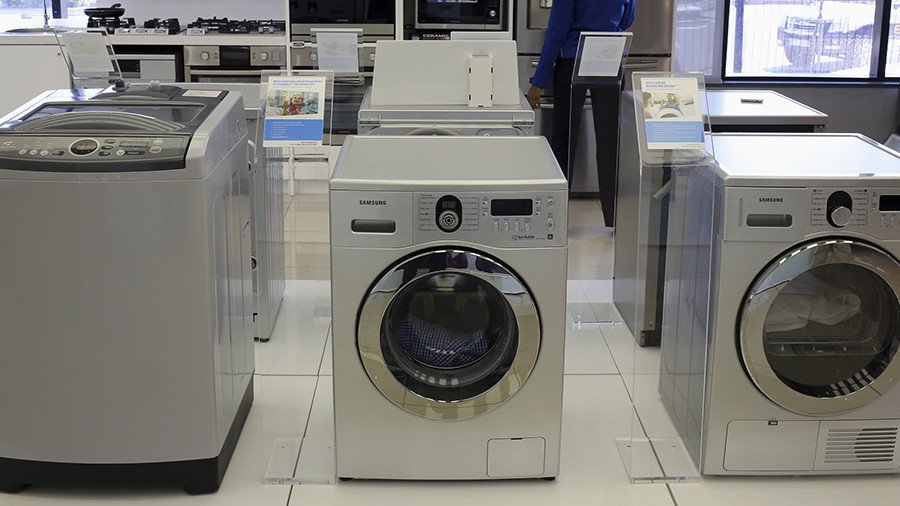 Following a recent move by Canada, South Korea has launched a complaint with the World Trade Organization (WTO) against the United States' so-called safeguard tariffs on imported goods.
"Korea considers these measures to be inconsistent with the United States' obligations under the relevant provisions of the GATT 1994 and Agreement on Safeguards," the complaint said, according to Reuters.
Earlier this week, Seoul warned it would complain to the WTO about Washington's decision to slap tariffs on imported washing machines and solar panels. It called the action "excessive" and "regrettable."
China has also expressed strong dissatisfaction regarding American tariffs, saying that could further deteriorate global trade environment. Beijing hinted it could take similar action.
"With regard to the wrong measures taken by the United States, China will work with other WTO members to resolutely defend our legitimate interests," the Chinese Ministry of Commerce said.
On Monday, US President Donald Trump slapped steep tariffs on imported washing machines and solar panels. The move was described as a blow to South Korea's Samsung Electronics and LG Electronics. Together they ship up to 3 million washing machines annually to the US, with sales of around $1 billion.
The United States will impose a 20 percent tariff on the first 1.2 million imported large residential washers in the first year, and a 50 percent tariff on additional imports. The tariffs decline to 16 percent and 40 percent respectively in the third year.
A 30 percent tariff will be imposed on imported solar cells and modules in the first year, with the tariffs declining to 15 percent by the fourth year. The tariff reportedly allows 2.5 gigawatts of unassembled solar cells to be imported tariff-free in each year.
Both Samsung and LG expressed concern over the new tariffs, claiming they would hurt American consumers and jobs.
Two weeks ago, Canada filed a wide-ranging trade complaint against the US, accusing it of breaking international trade rules. A 32-page complaint by Ottawa has cited around 200 examples of alleged US wrongdoing, almost all of them concerning other trading partners too, such as China, India, Brazil and the European Union.
For more stories on economy & finance visit RT's business section
You can share this story on social media: