China opens WTO complaint about US & EU antidumping duties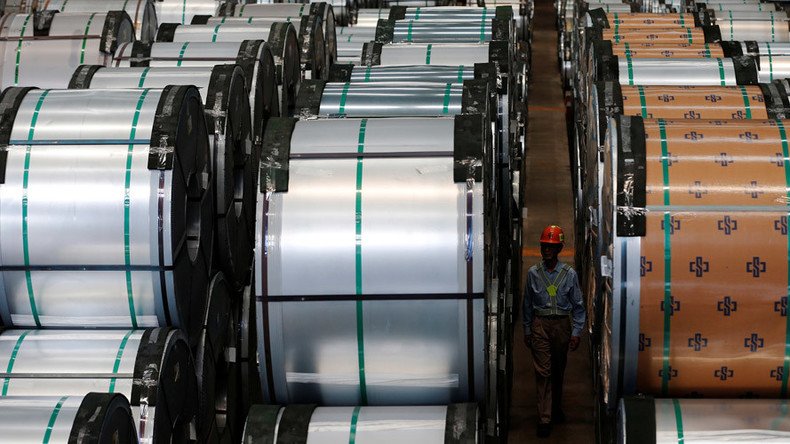 Beijing says it will challenge the United States and the European Union over their approach in calculating punitive measures against Chinese exports.
China's Ministry of Commerce said it is opening dispute-resolution procedures against the two trading partners under World Trade Organization (WTO) rules.
As a condition of joining the WTO, China agreed in 2001 that WTO members could treat it as a "non-market economy" until the agreement on membership expires. They had the advantage of using third country's prices to gauge whether China was selling its goods below market value.
The 15-year China's WTO membership agreement expired on Sunday, and the country insists its trading partners must now drop their use of surrogate pricing.
"Regretfully, the United States and the European Union have yet to fulfill this obligation," the ministry said.
The US Commerce Department said the WTO agreement did not require members to grant market economy status to China automatically, and allowed continued use of "alternative antidumping methodologies."
"The United States remains concerned about serious imbalances in China's state-directed economy, such as widespread production overcapacity, including in the steel and aluminum industries, and significant state ownership in many industries and sectors," said senior official at the US Commerce Department. "China has not made the reforms necessary to operate on market principles."
China produces nearly half of the world's steel, and has been lobbying hard for market economy status which could potentially save it millions of dollars in antidumping tariffs.
However, the US and the EU have accused China of unfair trade practices in overseas markets. Steel producers complain that China is distorting the global market by exporting excess aluminum and steel.
According to the Chinese ministry, the antidumping measures have severely affected exports and employment at Chinese firms.
"China reserves the right under WTO rules to resolutely defend its legal rights," said the ministry.
You can share this story on social media: