Canada dumps Boeing fighter jet deal over trade dispute with US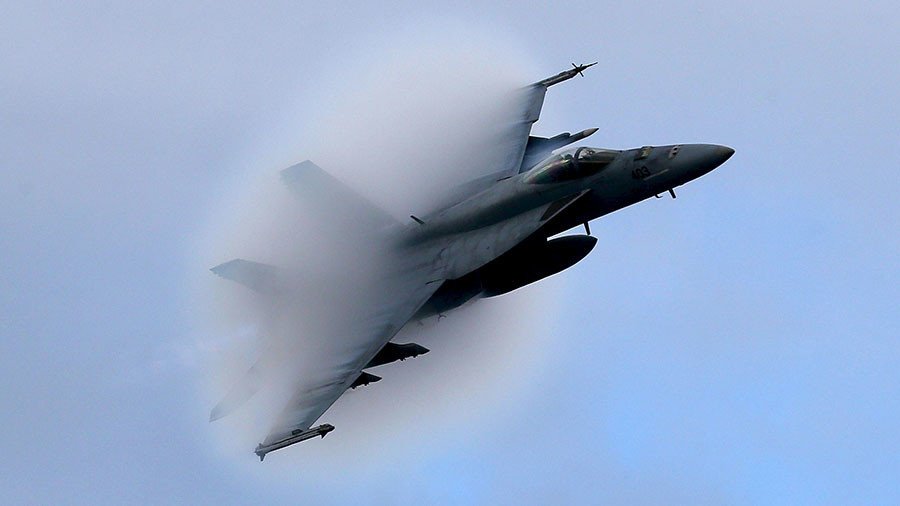 Plans to buy 18 Boeing Super Hornet fighter jets have been scrapped by the Canadian government due to the deepening dispute with the US aerospace company, sources told Reuters.
According to the sources, next week Ottawa will announce it intends to acquire a used fleet of older Australian F-18 jets. It's the same type of plane the Royal Canadian Air Force currently operates.
The move comes in response to a 220 percent tariff placed the US on Canadian aircraft manufacturer Bombardier after Boeing accused the company of dumping airliners on the American market. The Premier of Canada's Quebec Province Philippe Couillard has blasted Boeing, accusing the company of unfairly trying to destroy Bombardier. Ottawa has slammed the company for not acting as a trusted partner.
The trade dispute comes at a time when the United States and Canada are deadlocked in negotiations over the North American Free Trade Agreement (NAFTA) which, according to US President Donald Trump has not done enough to protect US jobs.
The future of Boeing's military sales in Canada is also on hold. According to the US firm, its commercial and defense operations in Canada support more than 17,000 Canadian jobs.
Ottawa says Bombardier is the latest victim of Donald Trump administration's trade policies, seeking to impose stiffer import penalties on a number of Canadian industries that Washington accuses of receiving government subsidies.
Canadian officials participating in the NAFTA talks criticized the Commerce Department's tariff decision, with Foreign Affairs Minister Chrystia Freeland saying Canada "strongly disagrees" with the US probes into its aerospace industry.
Australia's Defence Department told Reuters that Canada lodged a formal expression of interest for "a number" of Australia's F/A-18 Classic Hornets on September 29.
Canada is due to officially announce the requirements for its new fighter fleet in early 2019.
You can share this story on social media: