Crushing US tariffs on Canadian jets could be a start of a nasty trade war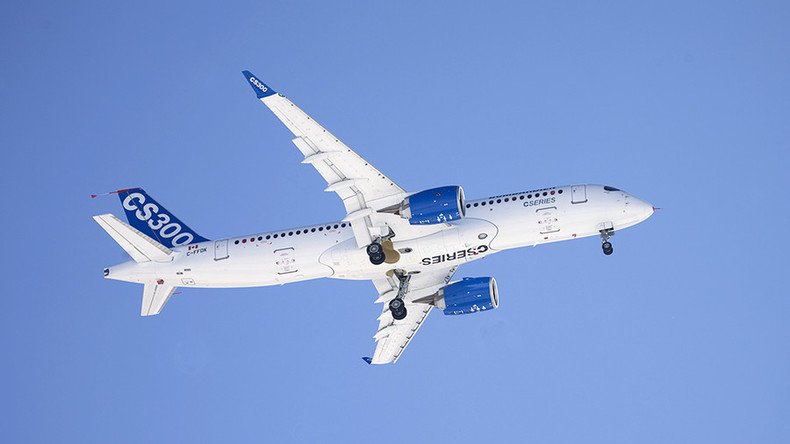 Washington has imposed preliminary anti-subsidy duties of 220 percent on Bombardier's CSeries jets. The tariffs were imposed after American rival Boeing accused Canada of unfairly subsidizing Bombardier.
The US government sided with Boeing after the American company filed a complaint that the 110-to-130 seat Bombardier aircraft were dumped below cost in the US market.
According to Boeing, Bombardier sold 75 CSeries jets to Delta below cost, similarly to the tactic used by rival Airbus in the 1990s to grab market share in the United States.
"The US Department of Commerce today affirmed that Bombardier has taken massive illegal subsidies in violation of existing trade law," Boeing said in a statement. "Subsidies enabled Bombardier to dump its product into the US market, harming aerospace workers in the United States and throughout Boeing's global supply chain."
Bombardier called the ruling "absurd and divorced from reality" and accused Boeing of manipulating US trade laws to stifle competition.
The price of the CSeries jets starts at $79.5 million, but airlines usually get them at about a 50 percent discount. Boeing claims Delta bought Bombardier jets for $19 million each. Bombardier has disputed the figure.
Under the 220 percent tariff, it would triple the price to about $61 million per jet.
Bombardier stock was six percent up despite the news, while shares in Boeing slid 0.24 percent.
The trade dispute comes at a time when the United States, Canada, and Mexico are renegotiating the North American Free Trade Agreement (NAFTA).
You can share this story on social media: